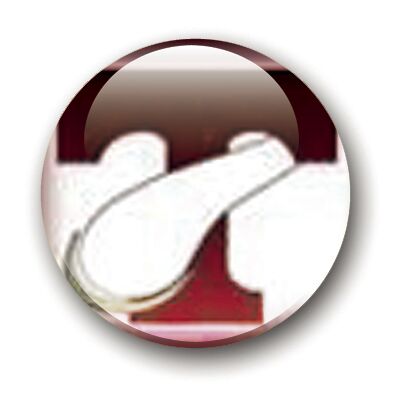 MORRISTOWN, Tenn. – Tennessee High's special teams helped make quick work of Morristown East in a Region victory Friday at Burke-Toney Stadium.
The Vikings blocked the Hurricanes' punt after a three-and-out on the game's opening possession, took over at the East 14-yard line and Isaiah Smith scored from seven yards out three plays later. The rout was on.
Tennessee High cruised to a 45-20 victory that didn't seem nearly that close.
Shanks, blocks and deflections led to East (1-2, 1-1) averaging less than 14 yards on six punts.
"We didn't have any return on [the first punt]," Tennessee High coach Mike Mays said. "We were going after it. They're spread out and we just felt like we could get more numbers than they had. And it worked out."
Bryce Snyder recovered an East fumble on the Hurricanes' second possession and the Vikings took over at the East 28. Smith capped that scoring drive with a 10-yard TD reception from Steven Johnson, and Jacob Craft's PAT kick gave the Vikings (3-1, 2-0)a 14-0 lead with 4:14 left in the first quarter.
The athletic Smith made a crowd-pleasing hesitation move on the scoring run around left end and made separation look easy before receiving the scoring strike.
"Sometimes when Isaiah's playing it's like everybody's in slow motion but him," Mays said. "He's got great vision and can cut and he's fast. When he keeps his head on straight he can make a lot of plays for us."
Levon Montomgery rushed for 141 yards and two TDs on 17 carries. His 4-yard run helped the Vikings take a 21-0 lead with 4:57 left in the first half.
"Levon's got a low center of gravity," Mays said. "He's hard to tackle. And he's a competitor. He's a guy whose engine is always running, and we've gotta feed him."
Mykal Jones appeared to be headed for a 7-yard TD run late in the second quarter until he fumbled into the end zone around the 2-yard line. But the Vikings' C.J. Henley recovered it for a touchdown that stretched the lead to 28-0 with 49 seconds left in the first half.
A 32-yard Craft field goal gave Tennessee High a 31-0 lead with 5:11 left in the third quarter. Mays was not pleased with how his team played the final 17 minutes.
"I thought our effort was good the first half," Mays said. "We should've punched it in the first drive of the second half. We went a little bit flat and I didn't like the way we finished that game.
"We're gonna fix it. We're gonna finish games."
Johnson finished 13 of 18 for 103 yards. Jones had five carries for 44 yards and Jaden Keller tallied 37 yards on four carries.
Keller also had three catches for 41 yards – all in the first half. He caught a jump ball for a 22-yard completion to the East 2 on a fourth-and-seven with 70 seconds left in the first half.
"Steven's developing more confidence … and we've got some guys to get the ball to," Mays said.
Snyder had a 13-yard TD run for the Vikings.
Ethan Ledford carried 21 times for 100 yards for the Hurricanes, who were without head coach Caleb Slover (one-game suspension).
Tennessee High will host Greeneville on Friday.
Tennessee High            14           14           10           7              —           45
Morristown East           0              0              14           6              —           20
THS—Smith 7 run (Craft kick)
THS—Smith 10 pass from Johnson (Craft kick)
THS—Montgomery 4 run (Craft kick)
THS—Henley fumble recovery in end zone
ME—Malone 64 pass from Henson (Cruz kick)
THS—Snyder 13 run (Craft kick)
ME—Simpson 18 pass from Henson (Cruz kick)
ME—Harville 7 pass from Henson (pass failed)
THS—Montgomery 10 run (Craft kick)
First Downs: THS 22, ME 13; Rushes-Yards: THS 35-249, ME 32-102; Passing Yards: THS 103, ME 146; Comp.-Att.-Int.: THS 13-18-0, ME 13-24-0; Fumbles-Lost: THS 2-0, ME 2-1; Penalties-Yards: THS 10-90, ME 4-35; Punts-Average: THS 2-24.5, ME 6-13.8
Be the first to know
Get local news delivered to your inbox!