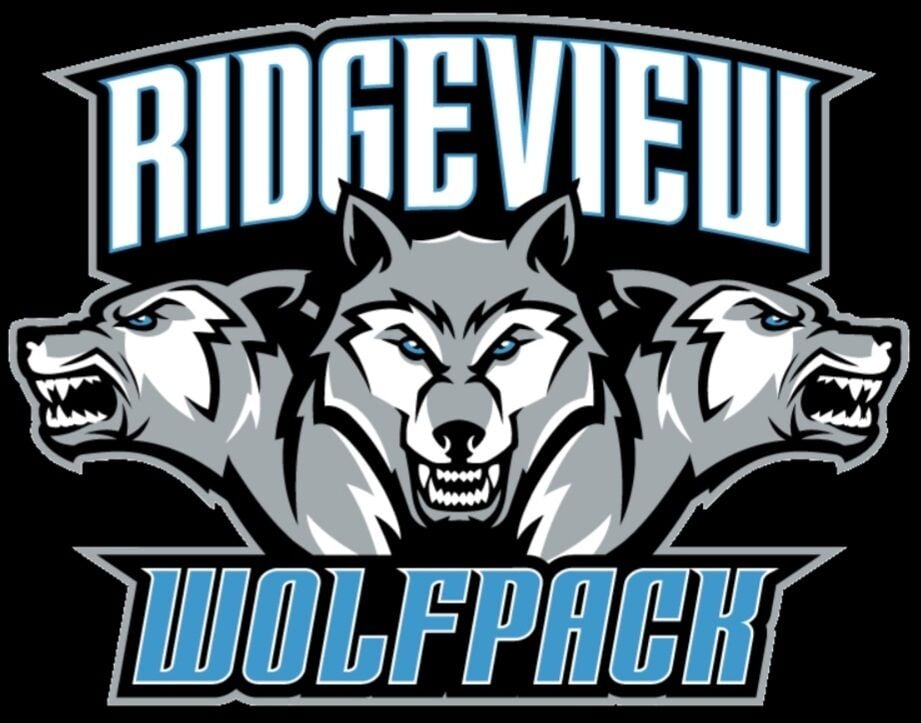 WISE, Va. – Ridgeview quarterback Ryan O'Quinn should have been nervous Friday.
The freshman was competing in the biggest game of his life and his team was trailing by 10 points in the third quarter.
But in only his second full season at the quarterback position, O'Quinn rallied the Wolfpack to a 26-20 win over the Wise County Central Warriors in the Region 2D semifinals.
" It's like a movie isn't it," said Ridgeview junior receiver Cannon Hill.
O'Quinn entered the game with 2,109 yards passing and 24 touchdowns. He passed for 175 yards Friday, ran for 45 and continually converted big plays in high stakes situations
What's the secret for this prodigy?
" I just get in a groove and everything slows down," O'Quinn said. "Everybody has doubted all season, but we have the talent and confidence to overcome adversity."
The challenge on Friday was to overcome the Wing-T offense of Wise Central.
With a mix of sweeps, precise blocking and power running, the Warriors built a 17-7 lead at the 9:21 mark of the third quarter.
" Central is great at what they do, and they run that Wing-T really well," Ridgeview coach Todd Tiller said. "Their linemen block, and their backs run hard. I was definitely worried."
Tiller and his defensive coordinator Kent Grant delivered an instructional halftime speech that served to counter the Central offense.
" We told our guys that this was going to be like a heavyweight fight," Tiller said. "We saw what Central's gameplan was and made some adjustments that helped us take away a couple things they were doing."
As the defense adjusted for Ridgeview, O'Quinn found his groove.
He completed a 34-yard scoring pass to Hill to bring Ridgeview within 17-14 with 7:47 left in the third and then directed a 63-yard march that resulted in a 20-17 advantage with 4:28 left in the quarter.
With running back Matthew Boggs (122 yards rushing on 24 carries) slowed by an ankle injury, the Warriors were unable to answer.
" We had guys going down left and right with rolled ankles, but Ridgeview deserved to win," Central coach Luke Owens said. "I hate this for our kids. We played hard, but we just didn't make enough plays. That's the bottom line."
Wise Central kept O'Quinn in check early, but the freshman prodigy found his targets in the second half.
" Ridgeview puts a lot of stress on your defense," Owens said. "O'Quinn made a lot of good throws, especially on third down situations and we couldn't get them off the field. We needed to capitalize a couple more times on our early drives and push our lead out. "
Ricardo Onate connected on his second field goal with 4:15 left in the game to bring Central within 26-20, but Ridgeview stopped the Warriors on downs at midfield with 1:48 left in the game.
Tiller said he always has confidence when O'Quinn is on the field.
" Ryan is not a freshman," Tiller said. "He's calm, cool and collected and nothing bothers him. And I think we've got the best receivers in the state.
" We gave the fans their money's worth again."
The star of Ridgeview's latest show did encounter one persistent problem Friday.
" It was so cold that it was hard to move my fingers," O'Quinn said. "I had like five hand warmers and a towel. I had to adapt."
According to O'Quinn, the key to the Ridgeview breakthrough story can be traced to the dog days of summer.
" We've put an unreal amount for training for this, including seven days a week over the summer where I threw thousands of balls to my receivers," O'Quinn said. "If you want to be good at something you have to work at it."
WC – Boggs 2 run (Onate kick)
R – O'Quinn 1 run (Goodman kick)
WC – E. Mullins 35 run (Onate kick)
R – Hill 34 pass from O'Quinn (Goodman kick)
R – Hartsock 11 run (kick failed)
R – Hill 3 run (kick failed)
First Downs: R 17, WC 17; Rushes-Yards: R 80, WC 207; Passing Yards: R 175, WC 73; Comp.-Att.-Int.: R 16-27-1, WC 4-14-0; Fumbles-Lost: R 0-0, WC 1-0; Penalties-Yards: R 6-70, WC 6-50; Punts-Average: R 4-38, WC 2-26