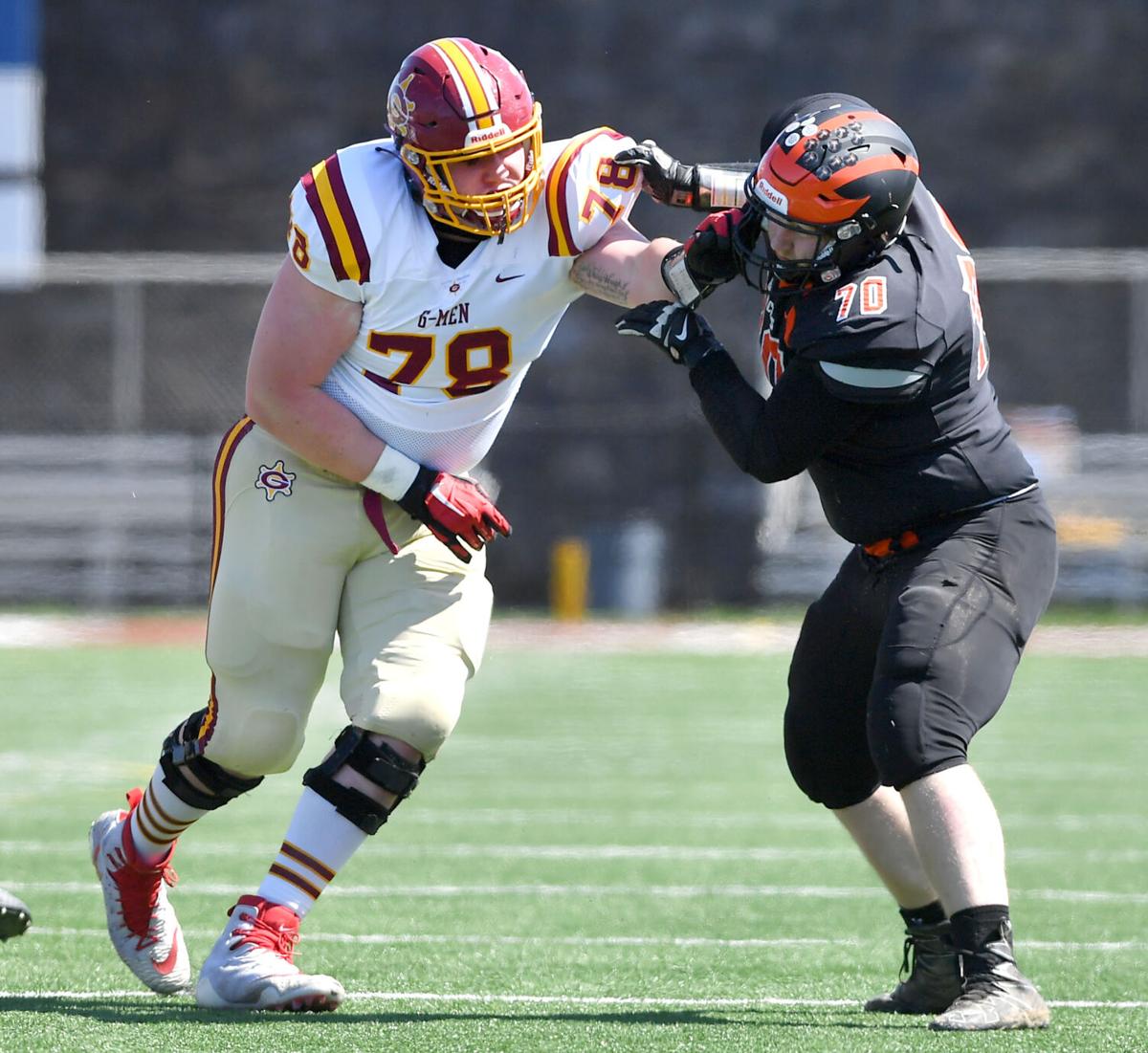 Last meeting: Graham 48, Union 7 (Nov. 22, 2019 in Big Stone Gap)
This will be the sixth playoff meeting since 2012 between these two powers, and both squads rely on young lineups. …Union, which has just seven seniors, averages 22 points. Junior running back Zavier Lomax has rushed for over 680 yards and 10 touchdowns after being sidelined last season due to an injury. …The names change for Graham but the wins just keep coming under head coach Tony Palmer. The G-Men (5-0) outscore foes by an average of 40-9 but are coming off a 20-19 overtime scare against Tazewell. While running back Justin Fritz (15 touchdowns), receiver Xayvion Turner-Bradshaw (5 TDs) and quarterback Jamir Blevins have earned headlines, kicker Ben Morgan has also been a hero. Morgan has connected on 25 extra points, including the game-winner against Tazewell. …The 2019 victory for Graham over Union came in the second round of the Region 2D playoffs. The G-Men accumulated 393 total yards, built a 42-0 halftime lead and did not allow a first down until the fourth quarter.
Prediction: Graham 28, Union 7
Bland County                              at Twin Valley
Last meeting: Bland County 33, Twin Valley 0 (Aug. 22, 2008 in Bastian, Va.)
Twin Valley (3-2) can clinch its first winning season since 2016 with a triumph on Saturday afternoon. In last week's 6-0 win over Hurley, Xzavier Ward (24 carries, 174 yards on the ground; 5-of-10 passing, 79 yards) led the way and scored the game's only touchdown. … Dalton White (52 tackles) and Garrett Horton (43 tackles) have got the job done on defense for the Panthers. … Bland County (0-5) has struggled in its return to the gridiron after sitting out the 2019 season due to a lack of participation. The Bears have lost their games 67-6, 56-8, 57-8, 41-6 and 30-0 this spring. … This is Twin Valley's first home game since March 6 and the Panthers should prevail.
Prediction: Twin Valley 22, Bland County 8
Last meeting: Richlands 31, Ridgeview 21 (Nov. 17, 2018 in Rose Ridge)
Ridgeview (2-1) saw its playoff hopes crushed by COVID-19 issues. After opening the season with a 14-7 loss to Wise Central, the Wolfpack cruised past Lee High and Gate City before the season was halted. Senior Trenton Adkins leads Ridgeview with 300 yards rushing and two scores, while senior quarterback Nick Phillips has thrown for nine scores. …Richlands, which has 20 seniors, features one of the largest quarterbacks in the state with Gavin Cox. The junior has thrown for 1,196 yards and 13 scores. The Blue Tornado fell behind 35-0 at halftime last week at Radford en route to a 42-0 loss. Richlands (3-3) has posted just two losing records since 1999. …That 2019 win for Richlands at Ridgeview came in the Region 2D semifinals. The Blue Tornado accumulated 482 total yards with Sage Webb providing a 54-yard TD run with 2:17 remaining. Adkins led Ridgeview with 210 yards on just 16 carries.