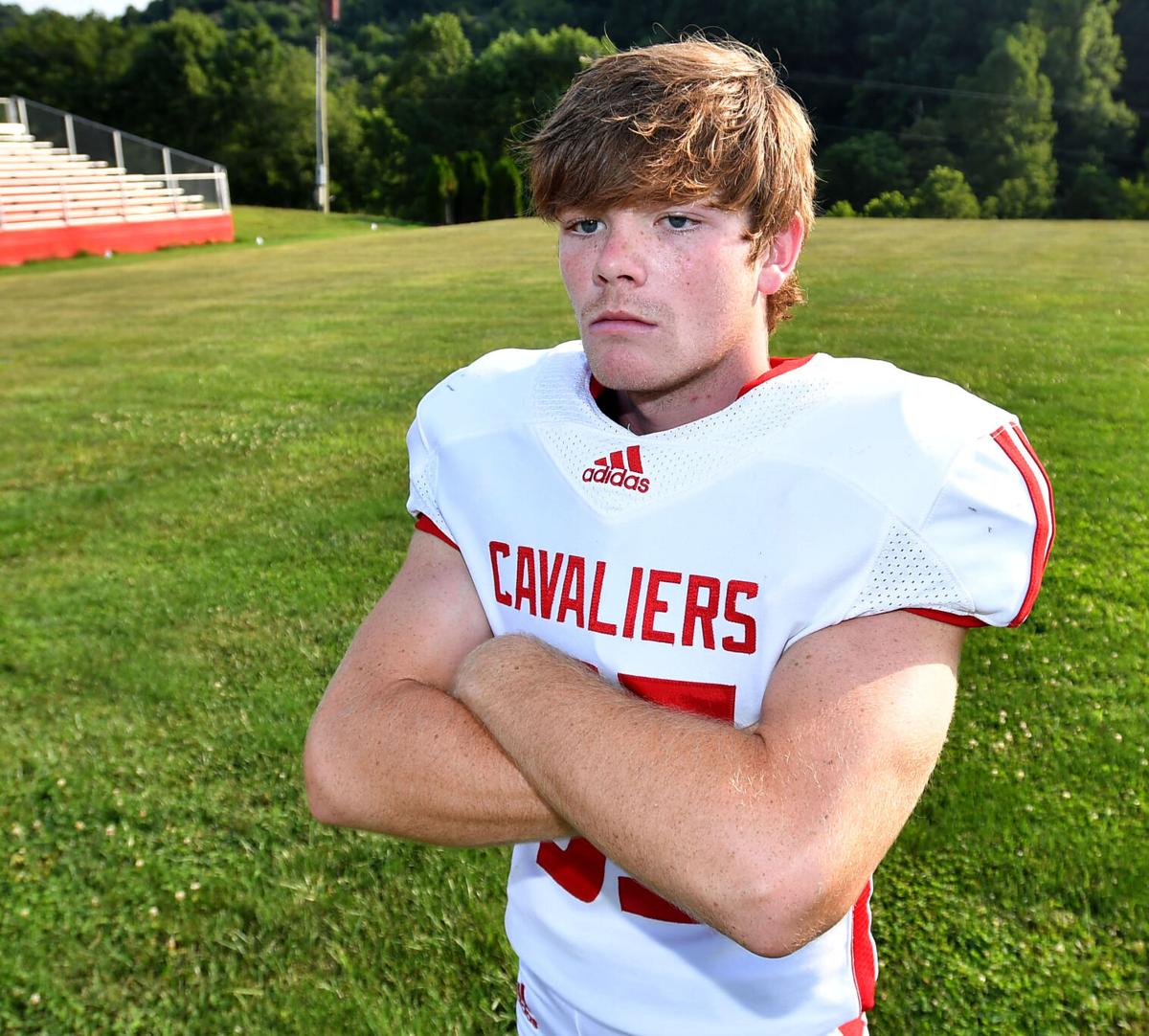 It is fitting his initials are LB, because Holston High School's Lane Blevins seems to have been born to play the position of linebacker.
The 6-foot, 180-pound senior has been one of Southwest Virginia's top tacklers this season in racking up 129 stops, six sacks, four forced fumbles and one interception as the Cavaliers are on the cusp of their second straight VHSL Region 1D football title.
Blevins was in on 117 tackles in eight games back in the spring – a sublime average of nearly 15 per contest – in earning first-team all-state honors and he hasn't missed a beat this fall.
"He is our defensive leader and is always around the ball," said Holston coach Chris Akers. "It's hard to explain, but he has a natural ability to make plays. When we make mistakes on defense, he usually is there to clean them up."
Holston (12-0) hasn't made many mistakes on D as the Cavaliers are allowing just 7.7 points per game and have yielded just 13 total touchdowns all season (many of which came against the second-stringers) entering Friday night's showdown with Washington County rival Patrick Henry (9-3) in the regional finals.
"We take a lot of pride in our defense, because we know if we shut down the other team's offense then our offense will do the rest," Blevins said. "We have so much success on defense because we have 11 players flying to the ball every play."
Dillon Bott, Caleb Casey, Brack Stamper, Jordan Ezzell, Gage Quina, Dustin Bott, Noah Tweed, Trent Johnson, Brycen Sheets and Landon Sanders start alongside Blevins on the defensive side of the ball and Blevins is usually the one leading the charge.
"Lane is great with his ability to get through the line and stop a play for a loss or meet them at the line of scrimmage," Johnson said.
Blevins has what coaches call a high motor as he goes at one speed: full speed ahead.
"Just the effort he gives on defense," Ezzell said. "He cares so much about it and every single time he wants to get that tackle."
More often than not he does and 28 times this season he has brought down a ball carrier for a loss of yardage.
"He has the ability to shed blockers better than any other linebacker we played this season," said Lebanon coach Michael Webb. "If it's a run play he's going to be in on the tackle."
Coaches in the Hogoheegee District have spent many hours trying to come up with a gameplan to negate Blevins.
"Blevins certainly has a nose for the football," said Chilhowie coach Jeff Robinson. "We found him almost impossible to block. He makes plays sideline to sideline."
Akers is in his first season as Holston's head coach and shortly after being hired as Derrick Patterson's replacement in June, he knew instantly he had a special player in Blevins.
"When I first saw Blevins I could tell that he was one of the leaders of the program," Akers said. "The first day I saw him in the weight room I could tell he was going to be a special player. He was moving more weight than any other player."
In Holston's 38-0 season-opening victory over Eastern Montgomery, Blevins set the tone in the second quarter.
"Coach sent me on a blitz and I went untouched and had a strip sack," Blevins said.
Gage Quina scooped up the fumble and returned it for a score.
Holston has been rolling ever since.
The line on the team's roster reads: 55 Lane Blevins TE/OL/LB.
LB certainly knows how to play LB, a position he has indeed played since he first strapped on a pair of shoulder pads as a little kid.
"I think I've done a lot better at reading my keys this season and it shows," Blevins said. "It's been a fun ride and we are still completely focused."