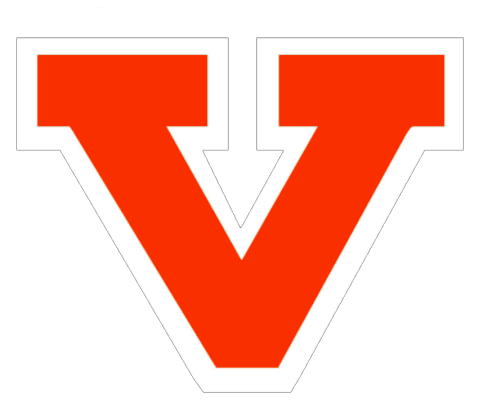 BRISTOL, Va. – After having their perfect mark ruined six days earlier, the Virginia High Bearcats bounced back by messing up somebody else's flawless record.
With human highlight film Ajaani Delaney scoring three second-quarter touchdowns in three different ways, VHS had no trouble posting 53-14 victory over the previously unbeaten Chilhowie Warriors on Thursday night at Gene Malcolm Stadium.
On what was Virginia High's homecoming, Delaney took it to the house in ways that were far from mundane.
He caught a 74-yard touchdown pass from Brody Jones with 10:17 left in the first half, ripped off a 95-yard touchdown run with 3:06 remaining in the second quarter and 93 seconds later stepped in front of a pass by Chilhowie quarterback D.J. Martin and returned it 30 yards for a score.
Those are the plays he has been making all season and he needed just five carries to rack up 176 rushing yards on Thursday.
"No matter how big the hole is, this man will find a way to get through it no matter what," said Virginia High center Eli Edwards. "He keeps it [real] all the time."
Delaney recently studied the epic work of literature known as "Beowulf" in his first-block English class and in terms of life imitating art he has played the role of hero for the Bearcats. His coach can vouch for his valor on the gridiron.
"He's a really special guy, man," said VHS boss Derrick Patterson. "He's such a high-character guy, by far one of our hardest workers and one of those guys who is willing to step up and be a leader. Where other kids will have a hard time leading their peers, he's willing to say and do the things it really takes to have a team that has a chance to be pretty successful."
After a disheartening 56-23 loss to Southwest District rival Graham last Friday Friday, VHS (6-1) rebounded in a big way.
"This is the one we needed," Delaney said.
Jones passed for 124 yards and two scores, while Stevie Thomas rushed for 69 yards on 10 carries and scored three TDs on Thursday.
"I feel like we came out tonight and executed well," Edwards said. "We blocked, made sure our quarterback didn't get hit – he was slinging it and we were running it perfectly fine."
Virginia High hosts Lebanon on Tuesday and welcomes Marion next Saturday, before wrapping up the regular season on Nov. 5 at Richlands.
"It is what it is," Patterson said. "A lot of teams are in our situation are playing multiple times in a week. It's all about who is going to handle it the best. Tonight we handled it decently well, but Tuesday and Saturday might be a different thing."
Chilhowie (7-1) can relate as the Warriors were playing their third game in six days on Thursday.
"We weren't going to use that as an excuse," said Chilhowie coach Jeff Robinson. "We didn't play well Monday [in a 7-0 win over Northwood], but survived. We didn't have anything for Virginia High tonight. We're homecoming every time we come down here and more times than not we've ruined their homecoming, but it was not to be this year."
D.J. Martin threw a touchdown pass to Chase Lewis and also rushed for a score for Chilhowie, which has been bit by the injury bug. The Warriors play at Patrick Henry next Friday and host Holston on Nov. 5 in two big Hogoheegee District clashes.
The good news for Chilhowie is Delaney and Thomas won't be suiting up for the Rebels or Cavaliers.
"Virginia High definitely has some studs," Robinson said. "I think they match up speed-wise with anybody they are going to play."
You can also bet Delaney will appear early and often in the scouting reports compiled by the opposition for the season's remainder.
Also, does Delaney like making plays on offense or defense better?
"Whatever gets us the win," Delaney said.
By the way, Delaney aced his English midterm as well.
Virginia High 20 26 0 7—53
VHS – Poku 38 pass from Jones (kick failed)
VHS – S. Thomas 11 run (S. Thomas pass from Jones)
VHS – S. Thomas 11 run (kick blocked)
VHS – Delaney 74 pass from Jones (pass failed)
C – Lewis 64 pass from Martin (Hutton kick)
VHS – Delaney 95 run (Cox kick)
VHS – Delaney 30 INT return (Cox kick)
VHS – Davidson 6 run (kick blocked)
C – Martin 1 run (Hutton kick)
VHS – S. Thomas 6 run (Cox kick)
First Downs: C 15, VHS 13; Rushes-Yards: C 45-118, VHS 17-273; Passing Yards: C 99, VHS 124; Comp.-Att.-Int.: C 5-10-1, VHS 3-6-0; Fumbles-Lost: C 6-2, VHS 0-0; Penalties-Yards: C 1-5, VHS 6-70; Punts-Average: C 0-0, VHS 0-0.