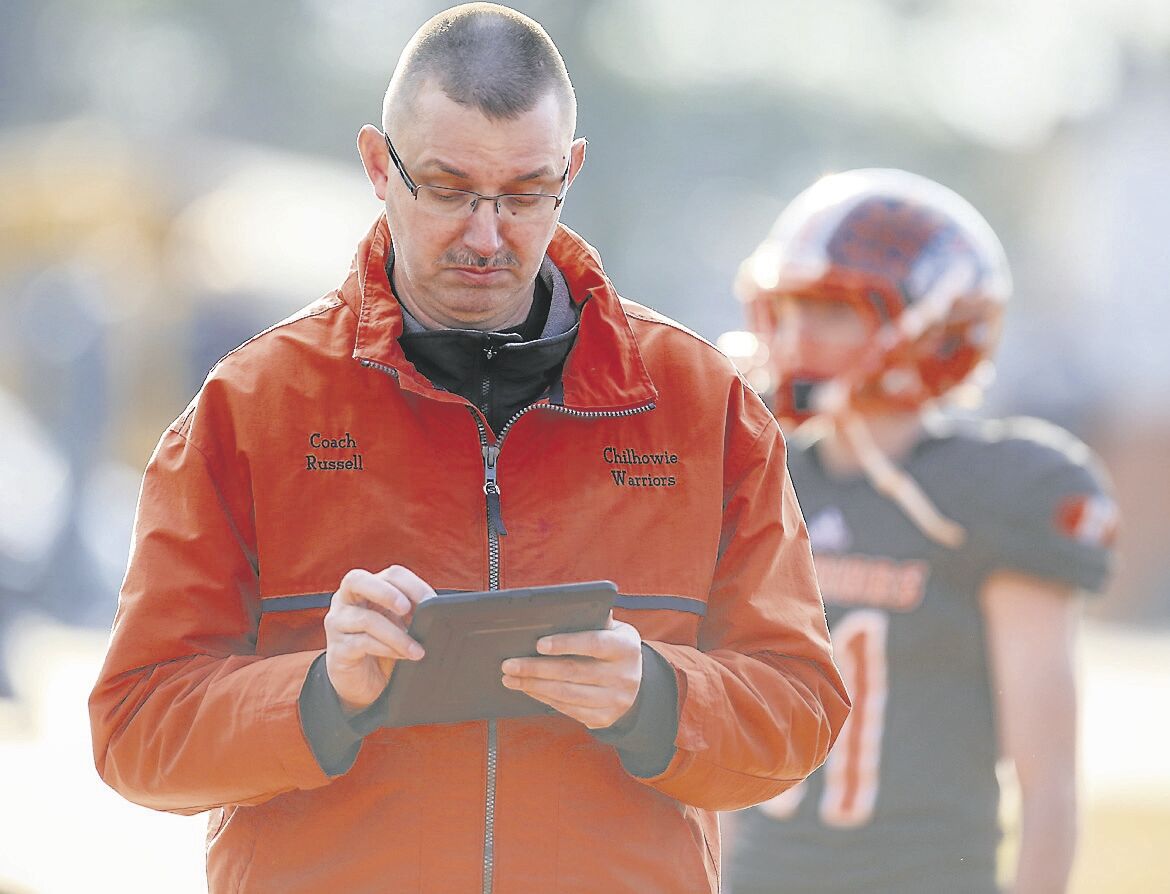 Willie Russell has kept statistics for Chilhowie High School's football team since 2002, but he became part of a different kind of stat himself more than five months ago.
Russell was diagnosed with COVID-19 on April 8 after the results of a swab test came back positive, resulting in the 53-year-old being one of the first people from far Southwest Virginia to come down with the coronavirus and undergoing a harrowing ordeal.
The pandemic has shut down Virginia High School League activities since mid-March, led to a litany of safety protocols being put in place for Tennessee Secondary Schools Athletic Association events to proceed with caution and the illness has been experienced by a wide spectrum of folks from the region involved in sports at various levels.
Former Science Hill High School star Daniel Norris of the Detroit Tigers and Morristown East High School graduate Brett Martin of the Texas Rangers both spent time on Major League Baseball's injured list this summer after testing positive. The Northeast Tennessee natives have since recovered and have pitched well for their American League teams.
"I felt sickish but I didn't think much of it, then for like five days, I would wake up in the middle of the night and get out of bed and I'd be dropping sweat off my fingertips, like down my forearms, off my fingertips," Norris told the Detroit Free Press in July. "It was crazy and I was just like, 'Holy crap,' and I would get out of bed in the morning and I'd walk to my kitchen and make coffee and I literally felt like I was 75-80 years old."
Tazewell, Virginia, native T.J. Kitts is a junior at the University of Virginia, plays for the school's football team and had a battle of his own way before the Cavaliers officially open the gridiron season on Sept. 19.
"I was diagnosed July 20," Kitts said. "The lowest point for me was after I got out of isolation and people were treating me differently and scared to be anywhere near me. The biggest thing I took from it was that this virus is everywhere and it doesn't discriminate. I'm healthy and stayed around Southwest Virginia and still ended up getting it."
The 30-year-old Myrtle Beach, South Carolina, resident and former women's basketball player at now-defunct Virginia Intermont College was officially diagnosed on June 30.
"I spent five days in the hospital and required oxygen for four of those days," Brown said. "The lowest point had to be when my body would not break the consistent 102-degree fever. … When the nurses rushed in one night about 2 a.m. to tell me they had to pack my body with ice packs to help try and get my temperature down, it really had me thinking I wasn't going to make it back out of the hospital.
"Anyone can get it. I was naive to think that I'm healthy, I work out, eat decent and have a great immune system – after all, I am a teacher. However, being the healthiest of my entire family, I am the one who caught it."
Darrell Dingus-Ely, the 33-year-old sports information director at the University of Virginia's College at Wise, was diagnosed on Aug. 24 and just recently ended his self-isolated quarantine from his wife and three kids.
"I still have issues," Ely said. "My cough is still there, I still struggle to breathe and have been put on an inhaler to help improve that situation."
For Russell, it was a nightmarish scenario that began when he thought he had the flu and went to be tested.
"It felt like you were having the inside of your skull scratched," Russell said. "Wasn't painful, just odd. After being diagnosed I went into the quarantine period, which we really had been doing at home already. After about a week with no change, my oxygen numbers began to slide and I was sent to Bristol Regional Medical Center to get the once over. I had a CT scan, which revealed pneumonia in both lungs and got admitted."
He would then spend 15 days in the hospital's COVID ward.
"The first day or so wasn't really bad," Russell said. "After that, things snowballed. The low point was being asked If I'd let them put me on a ventilator. That subject came up on three separate occasions. I knew that was the front-line treatment, but the thought of it scared me quite a bit.
"The first couple of nights there was no sleeping. The pneumonia was worsening and I was exhausted, but anytime I moved or coughed it caused my oxygen levels to drop, even though I was on what seemed to be a massive amount of oxygen and I knew what that meant. So the first few nights I had several conversations with God and put it in his hands and decided I wasn't going easy. There really wasn't any physical pain, just non-stop coughing. Mentally, I felt I had to stay in control and not let my mind get carried away. So I focused on my breathing and listening to my doctors, nurses and therapists."
Contact with those doctors, nurses and therapists became his lifeline in more ways than one.
"The toughest part was not being able to go see him," said Jeff Robinson, Chilhowie's football and baseball coach. "Even his immediate family could not go see him while he was in the hospital for over a month. We did receive daily updates from his brother, Joey, about Willie's progress. It was pretty touch-and-go with him for quite some time."
The game-changer for Russell occurred a couple of weeks into his stay.
"Aside from the prayers that I wasn't aware of that were coming from all over, I can't say enough about the plasma therapy," Russell said. "They came in one afternoon and said, 'We'd like to try the plasma therapy on you. It may take a week though to get it.' I said, 'I'm in.' Interestingly enough they came in a few hours later and started that therapy.
"I had a long way to go, but the next morning I could tell a difference."
Russell improved vastly each day after that.
"Medication-wise that was the thing that turned the tables, I believe," Russell said. "I have to give credit though to my physical and respiratory therapists. They played a huge role as well. The physical therapy people kicked me out of bed to get me moving again, which I think in turn made me breathe. The respiratory folks weren't afraid to change course if something wasn't working as well as hoped. It was reassuring to hear, 'I've been reading and think we should try this.'"
Russell's 29-year-old daughter, Jaimie, tested positive as well and missed work for three weeks.
"My wife, Kim, tested positive for the antibodies later," Russell said. "So, she had either had a mild case or at minimum was exposed. I don't know how she avoided developing it full blown, but she took care of everyone."
Russell has since returned to his job as an X-Ray tech at Saltville Medical Center.
"It took every inch of three months before I returned to work," Russell said. "I took another month before I felt like myself again. It's a slow process."
Russell is practicing social distancing and wearing a mask, making the most of every day as one of more than 127,000 folks in Virginia who have tested positive for COVID-19.
"It's an understatement and obvious, but it's serious," Russell said. "I mistakenly once described it as the flu on steroids. It's much more than that. It attacks all your systems, not just the lungs. … I'd just ask people to be careful and be considerate."
A 1985 graduate of Chilhowie and former baseball and basketball player for the Warriors, Russell plans to be on the sidelines keeping up with the number of rushing and passing yards Chilhowie piles up on Feb. 22 when the Warriors open up a VHSL football season unlike any other.
"I'll be there when the season starts – and before," Russell said. "I have no restrictions and am stronger every day."
Be the first to know
Get local news delivered to your inbox!