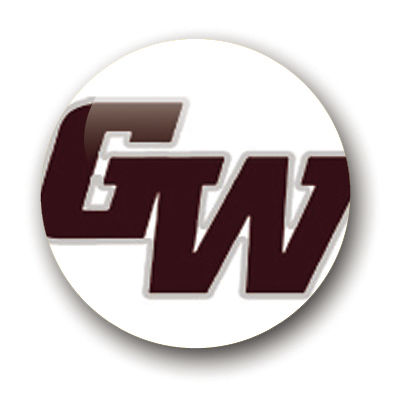 WYTHEVILLE, Va. – While Braydon Thompson's gestures to the side judge certainly indicate his location on or off the respective line of scrimmage, the fact that he did it with two thumbs up was very apropos Friday.
The George Wythe junior tallied touchdowns on both sides of the football during a critical five-minute stretch of the second quarter, as the Maroons collected their fifth straight victory with a convincing 34-7 decision at Pendleton Field over visiting Gate City.
There were two consistent components during Thompson's aforementioned game-changing outbursts – cutting against the grain to the outside and hitting the afterburners when reaching the open field. With neither team even coming close to punting over the majority of the opening half – Thompson's heroics started with a nifty defensive grab.
As Gate City quarterback Luke Reed scrambled from the pocket to throw over the middle on a potential crossing route, Thompson sneaked around two Blue Devils for the interception. However, Thompson did not stop there, displaying his speed down the right sideline for a 64-yard return that gave the hosts a 21-7 edge.
"I was just reading my keys and following what my coaches said out there," said Thompson, who ended up with 142 all-purpose yards (78 receiving). "I just bounced it to the outside and took it to the house. I'm just thinking the whole time about not getting caught. That's the worst feeling ever – making a big play and then getting caught on the goal line. Just don't get caught."
Thompson's mantra rang true just a few minutes later. After the George Wythe defense forced a turnover on downs, Thompson took a simple bubble screen before darting back left and sprinting 55 yards for a backbreaking score with just 98 seconds until intermission.
"I just trust my blockers right now," said the confident Thompson.
Meanwhile, senior quarterback Cole Simmons calmly continued his consistent play – erupting for 85 rushing yards and two scores during the opening half thanks to well-designed option calls. Additionally, Simmons hit four different receivers on the night en route to 140 passing yards.
"Man, he's amazing," said George Wythe coach Brandon Harner. "He's one of the best quarterbacks I've coached. Tonight, he made plays that got us first downs – which eventually led us to scores. If he hadn't, we would've punted. He's kind of done that for us all year. He's an amazing athlete. He's got a great arm. There isn't enough I could say about him. He's fun to watch."
Meanwhile, the capacity crowd watched as the Blue Devils (1-5) were the ones who controlled everything but the scoreboard. Utilizing a traditional, yet stifling T formation, Gate City – which received a team-high 91 rushing yards on 21 carries from Michael Calhoun – controlled the clock for almost 30 minutes by running a whopping 68 plays.
Along with Thompson's key pick, the Blue Devils missed on three separate tries after marching deep into opposing territory, twice turning the ball over on downs and fumbling once.
"We've got to continue to get better, and I think we're heading in the right direction," said Gate City coach Jeremy Houseright, whose squad has dropped five straight. "We've just got to keep playing hard and trusting the process. We just have to fix some of the small stuff."
The Maroons, on the other hand, are getting stronger defensively. Friday's result was the fourth separate time this season in which the hosts have held the opposition to 16 points or less.
"We've got to – it's dedication," grinned George Wythe inside linebacker Dorrien McMillian. "We work hard every day in practice. We just want to be the best we can be and go as far as we can."
Ravvon Wells (14 carries, 97 yards) capped the scoring on a 33-yard jaunt with 1:16 left for the Maroons (5-1), who are off next week before a highly-anticipated matchup against Galax (Oct. 18).
George Wythe 7 20 0 7 – 34
GW – Simmons 4 run (Kapranos kick)
GC – Calhoun 4 run (Reed kick)
GW – Simmons 4 run (Kapranos kick)
GW – Thompson 64 interception return (Kapranos kick)
GW – Thompson 55 pass from Simmons (kick blocked)
GW - Wells 33 run (Kapranos kick)
First Downs: GC 18, GW 13; Rushes-Yards: GC 62-276, GW 26-194; Passing Yards: GC 62, GW 140; Comp-Att-Int: GC 3-6-1, GW 7-10-0; Penalties-Yards: GC 5-45, GW 5-34; Fumbles-Lost: GC 2-1, GW 1-0; Punts-Avg.: GC 2-20, GW 2-37.
Be the first to know
Get local news delivered to your inbox!