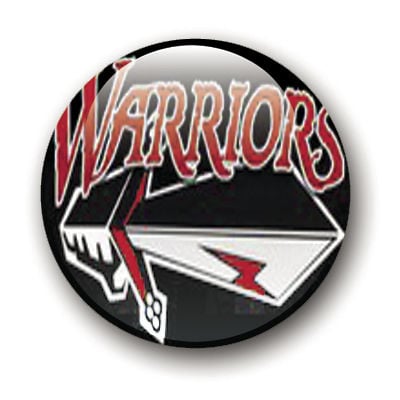 NORTON, Va. - Luke Owens thought his team was better than .500 record.
Matthew Boggs and the Wise County Central Warriors proved it Friday night against their biggest rival, dominating Union 31-7 in a Mountain 7 District upset.
"We wanted it pretty bad. They came in ready, but we came in more ready," Boggs said. "At the end of the day we worked harder than they did throughout the week and it all boils down to who wanted it more and we wanted it more."
Boggs and Tyson Tester combined to score three touchdowns, Braeden Church ran and threw for a score, and the Warriors scored off all four Union turnovers in a dominating victory.
" I sure wouldn't have thought that coming into the thing," said Owens, Wise Central's head coach. "I was hoping we could give ourselves a chance to win at the end with what we were coming in with. Coach [Travis] Turner had them prepared, but our kids came out and played hard. "
Described by Owens as an "old school throwback back". Boggs played like it, churning out tough yards, as the Warriors (4-3, 2-2) held the ball for most of the first half to build a 10-7 lead at the break.
" That is what we want to do. I am old-school. I want to win time of possession," Owens said. "I feel like if I win time of possession I am going to win the football game. I thought our kids did a great job."
Boggs continued the same in the second half, with his interception setting up his lone score.
"It is all my line, I give my line credit. I see an opening, I just hit it," Boggs said. "Towards the end of the game I just want to get first downs, get the clock running out. We came out with the dub so that is all I can say, credit to the line."
" He is just hard-nosed," Owens said. "I just look at him, if I need three yards, 'go get it' and he goes and gets it."
Union (5-2, 3-1) scored on its opening possession on a 2-yard plunge by Zavier Lomax, but that was it for the Bears, who were held to just 51 yards on the ground. Bradley Bunch threw for 224 yards, but also had two interceptions that led to scores.
" We had three [second half] turnovers that gave them a lot of momentum and they capitalized off our turnovers," Turner said. "I thought that was the turning point. I told our guys, you have got to be ready to play. Wise Central was ready to play and we weren't ready to play and a lot of that falls on me as the head coach because I didn't get them ready."
Wise Central answered the Union touchdown with a 20-yard field goal by Ricky Onate, and after a Logan Mullins fumble recovery, the Warriors churned out a 58-yard drive, with Tester catching a 9-yard scoring pass from Church for the 10-7 lead at halftime.
Three more turnovers followed in the second half, and the Warriors scored off all of them.
" The first half, each team had two possessions, which is great, that plays into our hands," Owens said. "We were lights out defensively, I thought special teams, we were lights out, defensively we played great. You can't beat that. That is opportunistic. If you give yourselves a short field you can't beat that."
A muffed punt recovered by Daniel Hawkins led to a 1-yard run by Church, which followed 34-yard pass to the 1 by Church to Ethan Mullins. Boggs picked off Bunch on the next possession, leading to his 2-yard score on the first play of the final quarter.
The final score came in the fourth after an interception in the end zone by Logan Sartin. Church dashed 63 yards to put the Warriors in the Union red zone and Tester ran in from 12 yards.
Owens is hoping this will be the turning point for a team that recently endured a three-game losing streak.
" I thought if we did a good job of controlling the line of scrimmage we would give ourselves a chance," said Owens, whose Warriors weren't called for a penalty in the game. "We had to make plays defensively, and finally it came all together tonight.
" I said all week we could easily be 6-0 as we were 3-3 coming into this thing and it came all together. Maybe we can get this push going into the playoffs."
That would be fine with Boggs.
"We have a feeling it will give us a boost and momentum and get us going," he said.
Wise Central 3 7 7 14 - 31
U-Lomax 2 run (Wharton kick)
WCC-Tester 9 pass from Church (Onate kick)
WCC-Church 1 run (Onate kick)
WCC-Boggs 2 run (Onate kick)
WCC-Tester 12 run (Onate kick)
First downs: U 8; WCC 13. Rush-yards: U 17-51; WCC 46-187. Pass yards: U 224; WCC 68. Comp-Att-Int: U 12-21-2; WCC 4-7-0. Fumbles-lost: U 2-2; WCC 2-0. Penalty: U 4-40; WCC 0-0. Punts-Avg: U 2-43.5; WCC 3-34.3.