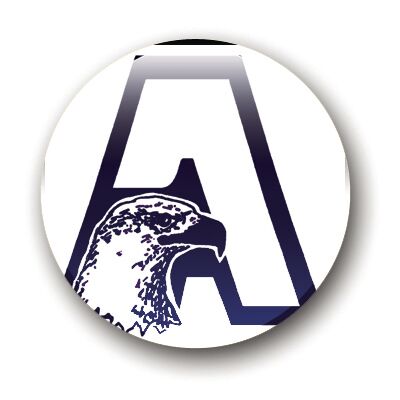 ABINGDON, Va. – Chase Hungate came up with the steal, raced down the court and delivered a one-handed dunk with 40 seconds remaining in the third quarter.
A mere 26 seconds later – much to the delight of his teammates – a nearly identical sequence occurred as he stole the ball, got ahead of everybody in transition and jammed it home once again.
Those happened to be the first two slams he'd ever executed in a game.
"It was a big moment," Hungate said with a smile.
It was part of a big-time performance in a big game for the 6-foot-1 senior as he poured in 29 points to lead the way for the Abingdon High School Falcons in an 85-54 Mountain 7 District boys basketball victory over the Ridgeview Wolfpack on Monday night.
The much-anticipated showdown between undefeated squads turned into a one-sided triumph for Abingdon.
The Falcons (5-0, 4-0) built a 19-point halftime lead and stretched their advantage to 71-30 by the time the third quarter was over. AHS outscored Ridgeview, 27-5, during the third quarter with Hungate's dunks highlighting the surge.
"The second one I thought had a little more authority," Abingdon coach Aaron Williams said. "He kind of thought, 'I can do that.' Chase is attacking better this year. He's worked hard on his ball-handling and he's tough to stop in transition. He's such a good athlete."
Abingdon's entire team has been tough to stop this season.
The Falcons have put up point totals of 81, 84, 90 and 85 in their last four games.
"We have a ton of weapons on our team," Hungate said. "We're loaded through the bench and really deep."
Jake Thacker (12 points, seven assists), 6-foot-11, 230-pound sophomore Evan Ramsey (12 points, eight rebounds, seven blocks), Jake O'Quinn (11 points) and Haynes Carter (11 points) also scored in double digits for AHS.
"We knew how good they were," said Ridgeview coach Evan McCowan said. "They've got three really athletic guards who are all quick, who can all handle the ball and who can all get to the rim. They got the big kid [Evan Ramsey] who can dictate a lot of things. They're a really tough matchup."
Williams was particularly pleased with the play of Carter, who came off the bench after Ethan Gibson got in foul trouble and played well.
"Haynes Carter came in and sparked us," Williams said. "I thought every loose ball he came up with and gave us a good spark. I thought our defense was aggressive."
Ridgeview (6-1, 4-1) was led by Gabe Brown's 24 points. The Wolfpack played without the services of senior Trenton Adkins, who was sidelined with an ankle injury.
"It's just one game," McCowan said. "So much happens so fast this season, you can't sit on it. You just have to get ready for the next game. We'll learn from this, move on and get better as the season goes on."
Abingdon aced its first test of the week.
The Falcons host rival John Battle tonight, go to Ridgeview on Thursday and play the Union Bears on Saturday in a first-place Mountain 7 District clash.
"It'll be a tough week," Hungate said. "We just have to stay mentally tough and keep doing what we're doing."