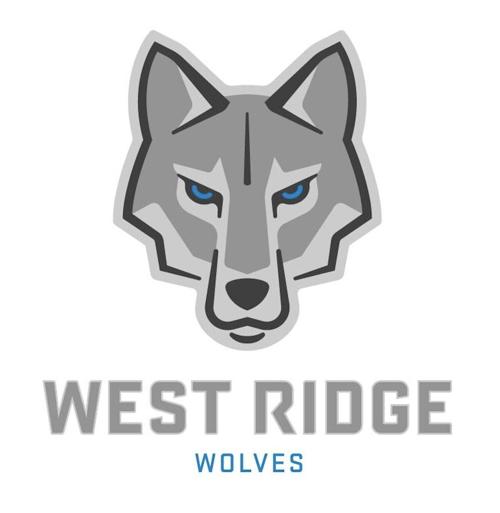 JONESBOROUGH, Tenn. – Senior forward Jaelyn West paced three double-figure scorers with 12 points and grabbed nine rebounds to help West Ridge outlast Volunteer, 50-41, in a Hardee's Classic quarterfinal Monday night at David Crockett.
The Wolves (3-1) will take on Daniel Boone in the semifinals Wednesday at 6 p.m.
West concluded her scoring by making a pair of free throws to stretch the lead to 49-41 with 2:15 remaining.
She made mid-range, off-the-dribble jumpers and hit 4 of 5 free throw attempts.
"She's been a starter since her sophomore year," West Ridge coach Kristi Walling said. "So I'm expecting big things out of her this year. But I think also what's gonna help is that we have such a deep team this year. I think that can take some of the pressure off."
West Ridge, a first-year program, inherited nine starters from three consolidated schools. Emma Niebruegge and Fallon Taylor scored 10 points apiece and Allie Jordan scored all nine of her points from 3-point distance in the first quarter.
"I feel like the rotation's gonna be different every night and everybody's just gotta accept their role," Walling said. "I think that's gonna be a huge part in us being successful this year – accepting their role and just coming together as a team and be ready what we need 'em to do any given night."
West also blocked Kendra Huff's 3-point attempt from the left corner with the Wolves leading 50-41 with 46 seconds left. Taylor also had a key block.
"Those were huge, especially that one that Jaelyn got right there," Walling said, "because that girl's probably gonna knock it down."
Volunteer tied the score, 31-31, with 3:30 left in the third quarter on Veda Barton's basket from the right block, which was assisted by a diagonal pass from Huff.
"West Ridge is a good team and they're a big team," Volunteer coach Tyrone Smith said. "West Ridge is so long and lanky. They're like Syracuse, like Jim Boeheim. They play well.
"It was a good back-and-forth game. My girls played with a lot of heart tonight. I've got a young group, man, but they don't give up."
Audrey Evans led Volunteer with 10 points. Ava Jackson and Huff added eight and nine, respectively.
"They're gonna be tough," Walling said. "I knew it was gonna be a dogfight."
Cherokee 62, Tennessee High 41
Emma Houck scored 17 points to lead the Chiefs.
Anna Houck and Macy McDavid added 12 and 11 points, respectively.
The Vikings were led by Mac Newport's 10 points.
Tennessee High was playing without Kendall Cross (illness) and lost Anna Kate Kinch to an ankle sprain with 2:20 left in the first half.
"We are a young basketball team," Vikings coach Kim Bright said. "With maturity we'll learn how to get through that. Not having your only returning starter and our leader/captain and point guard is tough."
The Vikings split a pair of games last week, losing 71-50 to Morristown West and defeating Happy Valley, 56-41.
"We did a lot of good things," Bright said. "We think by February we can bring this young team along with one returning starter. We had two point guards on the floor tonight with zero varsity experience."
David Crockett 75, West Greene 27
Kadence Fannon scored 22 points for the Pioneers. Freshman Bella Ferguson scored 14 points and handed out eight assists.
Daniel Boone 54, Unicoi County 52
Kyleigh Bacon and Camryn Sarvis scored 12 and 11 points, respectively, for the Trailblazers, who also got nine points apiece from Jayden Riddle and Cassidy Richmond.
Allie Lingerfelt scored 12 points to lead the Blue Devils, who are in their first season under former Tennessee High boys assistant Brandon Broyles. Jocelyn Metcalf added 11 points.