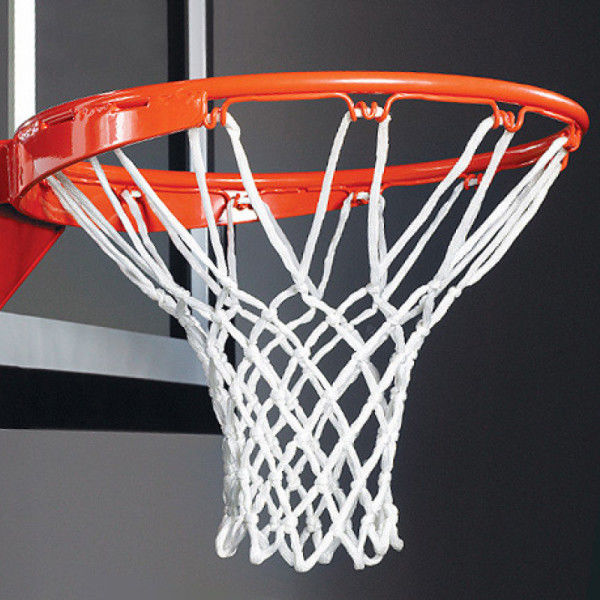 For nearly 40 years, Arby's and basketball has been a perfect match in Bristol. That combination will return in 2021.
After a year's hiatus due to COVID-19, the Arby's Classic will be held for a 39th year at
Tennessee High's Viking Hall on Dec. 27-31.
Even though concerns related to the coronavirus have claimed similar tournaments across the nation again, tournament director Richard Ensor is optimistic the show will go on, and the teams involved are happy about it.
"They seem to be. I have had a lot of people ask if we were going to have it," said Ensor, who got a text on Tuesday from a team in Tampa inquiring about the Arby's Classic after the Kevin Durant Hoopfest was canceled due to COVID-19 for a second straight year. "Everybody is still worried if we were going to cancel this one. If everything is looking good I don't think we will have to cancel this year."
Ensor is excited about the field released on Tuesday, which includes 18 teams from nine states, in addition to a long-time entrant from the Grand Bahamas.
"This may be overall the strongest field we have ever had," Ensor said. "Most of the teams are either state champions or runners-up, and everybody has everybody back. It is a really strong field."
Local teams include Virginia schools Abingdon and Union. The Falcons were Class 3 state runner-ups in the truncated 2020 spring season, while the Bears won the Class 2 state championship in the spring.
Home-standing Tennessee High will be joined by fellow local schools Greeneville, Volunteer and first-year program West Ridge, which is coached by long-time Sullivan East mentor John Dyer. Knoxville programs Bearden and Knox Catholic will be joined by East Hamilton from Ooltewah to complete the contingent from the Volunteer State.
"Even the local teams are pretty strong this year," Ensor said. "It is a really good field for local teams."
Schools from outside the region include Florida schools Dr. Phillips (Orlando) and Tampa Catholic (Tampa). Amarillo (Texas), Berkmar (Lilburn, Ga.), Dorman (Roebuck, SC), Jonesboro (Arkansas), Long Island Lutheran (Brookville, NY) and Myers Park (Charlotte, NC) will also compete for the prestigious title.
"I think probably the strongest team we may have is the team out of New York. They are preseason ranked 17th or 18th in the nation," said Ensor, referring to early season polls released by MaxPreps. "Berkmar out of Georgia is preseason 22. They are one of the few public schools that are in the ratings. Most of them are these, what I call basketball factories."
In addition, Tabernacle Baptist Christian Academy will return, having made the trip from Freeport, Grand Bahamas every year since 1999, largely due to the efforts of Arby's Classic founder Dale Burns, the former Tennessee High boys basketball coach, who died last month at age 74.
"He did a lot for a Bahamas' kids. He got a bunch of them scholarships up here, even some girls he got some scholarships," Ensor said. "Not only did he work for the boys, but he was interested in anybody down there, girl or boy, that could play basketball. He tried to get them some place."
There are plenty of highly-touted college prospects on the Arby's Classic slate, and none with more than Dr. Phillips from Orlando, which has three of the top 27 prospects in the Florida Class of 2022 as ranked by 247Sports.
That includes 6-foot-10 Ernest Udeh Jr. (6-10, 230), the 10th ranked prospect, who is receiving interest from Tennessee, in addition to include Kansas, UCLA, Alabama, Arkansas and Baylor. He will be one of several tall kids with skills on display in Bristol.
"We have got probably 6 or 7 kids that are 6-10 to 7-feet, they are legit," Ensor said." They are not just these old tall kids that can't do anything.
Udeh is joined on Dr. Phillips by No. 25-ranked Riley Kugel (6-4, 175), who has committed to Mississippi State and Florida bound Denzel Aberdeen (6-4, 175), who is listed as the 27th in Florida.
"They won the state last year and I think they lost one kid, but they got a 6'7 kid that transferred in. He is supposed to be really good," Ensor said. "You can never tell every year who is going to go and who is going to stay, but evidently all of them have kept their players."
Amarillo has two of the top 18 ranked prospects in Texas, according to 247 Sports, including No. 10 Brendan Hausen (6'4, 180), a shooting guard committed to Villanova, and 7-foot, 210-pound center Cade Hornecker, a center, whose schools of interest include Butler, Creighton, Kansas State, Oklahoma and Oral Roberts.
Point guard BJ Edwards (6-3, 170) is the second ranked prospect in the Volunteer State and is committed to Tennessee.
A couple of others to watch are power forward Noah Clowney (6'9, 205), the top-rated prospect in South Carolina, who lists Virginia Tech, Alabama and Indiana at the top of his list of suitors, in addition to Georgia Tech and South Carolina.
Jermahri Hill, a 6'3, 160-pound guard from Berkmar High School, is the fourth ranked prospect in Georgia. Virginia Tech, Georgia and Georgia Tech are among the schools interested in his services, according to rivals.com.
There is also local talent to watch, including 6-foot Greeneville senior Ja'Kobi Gillespie, who has committed to Belmont, along with 7-foot junior Evan Ramsey from Abingdon and Bradley Bunch, a senior from Union.
The Arby's Classic began in 1983 after Burns, who won 505 games in 27 seasons at Tennessee High, and then-THS athletic director Bill Bingham attended a similar tournament in Louisville, Kentucky and decided to start their own event in Bristol.
It has since grown into one of the largest high school basketball tournaments in the nation, and Ensor said that Burns would be remembered at this year's Arby's Classic. .
"We are going to do something to honor him," Ensor said. "We haven't quite figured out what yet, but it is going to be something major."
Mountain Brook from Alabama won the 2019 Arby's Classic, defeating North Mecklenburg, N.C. in the championship game.
The opening round matchups will be set during a drawing on Nov. 21 at a local Arby's restaurant.
2021 Arby's Classic Field
At Viking Hall, Bristol, Tenn.
Tennessee schools: Greeneville, Tennessee High, Volunteer, West Ridge; Bearden (Knoxville), Knox Catholic (Knoxville), East Hamilton (Ootewah).
Virginia schools: Abingdon, Union
The rest: Amarillo (Amarillo, Texas), Berkmar (Lilburn, Ga.), Dr. Phillips (Orlando), Dorman (Roebuck, SC), Jonesboro (Arkansas), Long Island Lutheran (Brookville, NY), Myers Park (Char-lotte, NC), Tabernacle Baptist Christian Academy (Freeport, Grand Bahamas), Tampa Catholic (Tampa, Fla.)