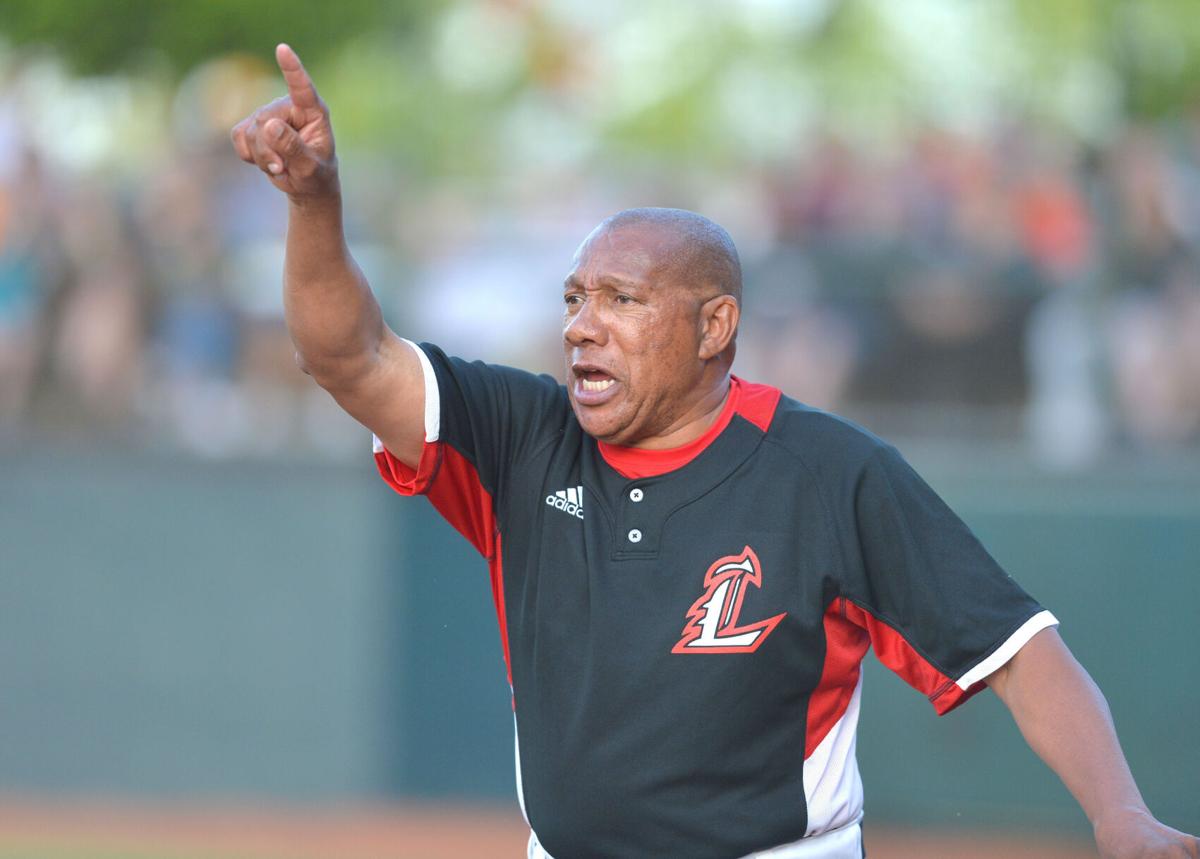 HONAKER, Va. – The Lebanon Pioneers scored the last 10 runs of the game, pulling away for a 14-2 non-district victory over Honaker at Tom Harding Field on Thursday night.
"This is our second time out, a good win," said Lebanon veteran coach Doc Adams whose club beat Castlewood 17-0 earlier in the week. "I'm always pleased to get a win, but I thought we had some things that we need to clean up.
"My two young kids, my sophomore and freshman threw the ball well for five innings. They kept us in the ballgame and didn't throw too many pitches. Overall, it was a decent outing."
Sophomore Seth Buchanan, the brother of University of Virginia signee Matthew Buchanan, threw the first three innings, striking out three. Freshman lefty Dagan Barton was very effective throwing the next two innings to get the win. Barton had four strikeouts.
Much of the offense was supplied by catcher Hunter Hertig, who displayed a lot of talent at the plate for Lebanon (2-0). The senior went 3-for-5 with five RBIs and scored twice. With all the runs driven in, Hertig certainly likes to hit with runners on in pressure situations.
"I love hitting with runners on base, it's my favorite thing to do," Hertig said. "I'm seeing the ball pretty well. I'm squaring it up some, but I would like to hit it a little harder. That's what I'm going to work on in practice this week."
The Pioneers took an early lead, scoring four runs when Honaker starter T.J. Hubbard struggled with his control. Hubbard walked the first two batters he faced, to bring up Hertig who hammered a two-run single up the middle. Hubbard then walked Seth Buchanan, and Barton and Nick Belcher each drove in runs.
"I told the kids, as much as we're swinging the bats in practice, everyone ought to be hitting the ball," commented Adams. "We swing the bats a lot in practice. I want to get everyone on the same page hitting the ball, adjusting a little bit, not letting one at-bat get them down. Overall, I'm happy with 11 hits."
Honaker (1-1) scored their runs early. Hubbard doubled and scored on a single by Wes Yates in the first inning. In the second inning, Evan Justus walked, and Levi McGlothlin followed with a run scoring single.
"We did a lot of good things," Honaker coach Chris Anderson said. "That's a really, really good baseball team over there. Top to bottom, they can all hit and any pitcher they brought in did a great job. Of course, anytime you face a Doc Adams team, they're going to be extremely well-coached. But I was happy with the effort we gave all night."
Leading 4-2 after two, the Pioneers kept adding on. Zach Hertig had an RBI triple in the third. Preston Steele followed with a solo homer in the fourth. They broke it open with a total of eight runs in the fifth and sixth innings.
Steele, Seth Buchanan, and Zack Hertig finished with two hits each for Lebanon. Yates led the Tigers with two of their four hits.
Matthew Buchanan got his first action of the season, retiring the three batters he faced in the sixth inning.
Both teams get into their respective district schedules next week.
"We have to get down and dirty tomorrow in practice," Adams said. "We have a lot to get done and a lot of things to get better at."