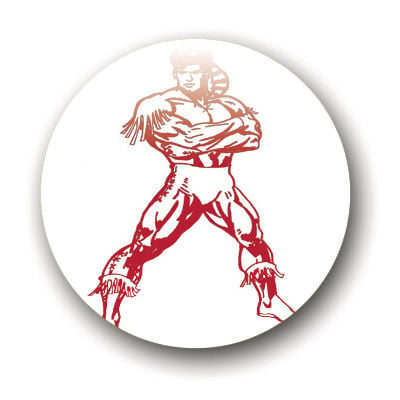 TAZEWELL, Va. – When two undefeated teams met at Lou Peery Field something had to give.
Everything went Lebanon's way as they picked up a quality road win, shutting out Tazewell 10-0 to secure the top spot in the Southwest District with several games remaining to be played.
"This is a big win," Lebanon coach Doc Adams said. "We played a good ball team tonight and beat a good ball team on their home field. I'm glad to get out of here with this win."
Lebanon picked up the clutch win without going to their ace pitcher, University of Virginia signee Matthew Buchanan. His brother, sophomore Seth Buchanan threw the first three innings to get the win and freshman Dagan Barton closed the door throwing the final two innings.
"My sophomore and freshman again," said Adams of the pitchers who had combined to win at Honaker earlier this season. "They threw a good game again. All I wanted was three innings out of Seth, he was getting a little tired. Dagan came in and threw a couple, if I had to go get my big boy Matthew Buchanan} I would have and let him get in a little work too. I thought they pitched really well."
The two combined to only allow three hits and totaled eight strikeouts, in the game shortened to five innings by the mercy rule. The Bulldogs didn't get a runner past second base. Jon Davis, Bryson McCall, and Luke Childress had the hits, all singles.
Nothing seemed to go right for Tazewell (3-1, 2-1). Three pitchers combined to issue four bases on balls and hit six Lebanon batters. The Bulldogs were unable to get any momentum or pose a serious threat to pressure the Pioneers.
"Coming into the game, we knew we had to limit our mistakes," said Tazewell coach Mike Fowler. "We had to throw strikes, and we hit six batters, that's not something we've done in our other games. We had been throwing the ball really well and throwing strikes. We just didn't stick to our game plan but it's on me. I have to get them on board and get them ready for the next game."
Lebanon (4-0, 3-0) plated four runs in the first inning to take the pressure off. Anthony Houchins and Preston Steele were hit by pitches. Hunter Hertig followed with a run scoring single. Seth Buchanan grounded into a fielder's choice. After Zach Hertig walked, Barton came through with a clutch two-run single to right. Nick Belcher reached on an error that allowed the fourth run to cross the plate.
"Those runs definitely boosted my confidence," Seth Buchanan said. "It's especially nice when you're starting, knowing you already have some runs on the board."
Seth Buchanan had gained confidence, pitching the final four innings in the 11-inning win against Virginia High.
"It helped, I was confident," he said. "I just focused on locating and throwing strikes."
The Pioneers added a couple runs in the fourth on an RBI single by Steele and a run-scoring double by Seth Buchanan. Big brother, Matthew Buchanan launched a line drive grand slam to right in the fifth.
Tazewell will visit Graham, while Lebanon will host Richlands in Southwest District play on Thursday.
"We're young, we'll get better," Fowler said. "We're still in a good spot, we just have to go out and take care of business from here on out. We have to get better, and we'll see Lebanon again."