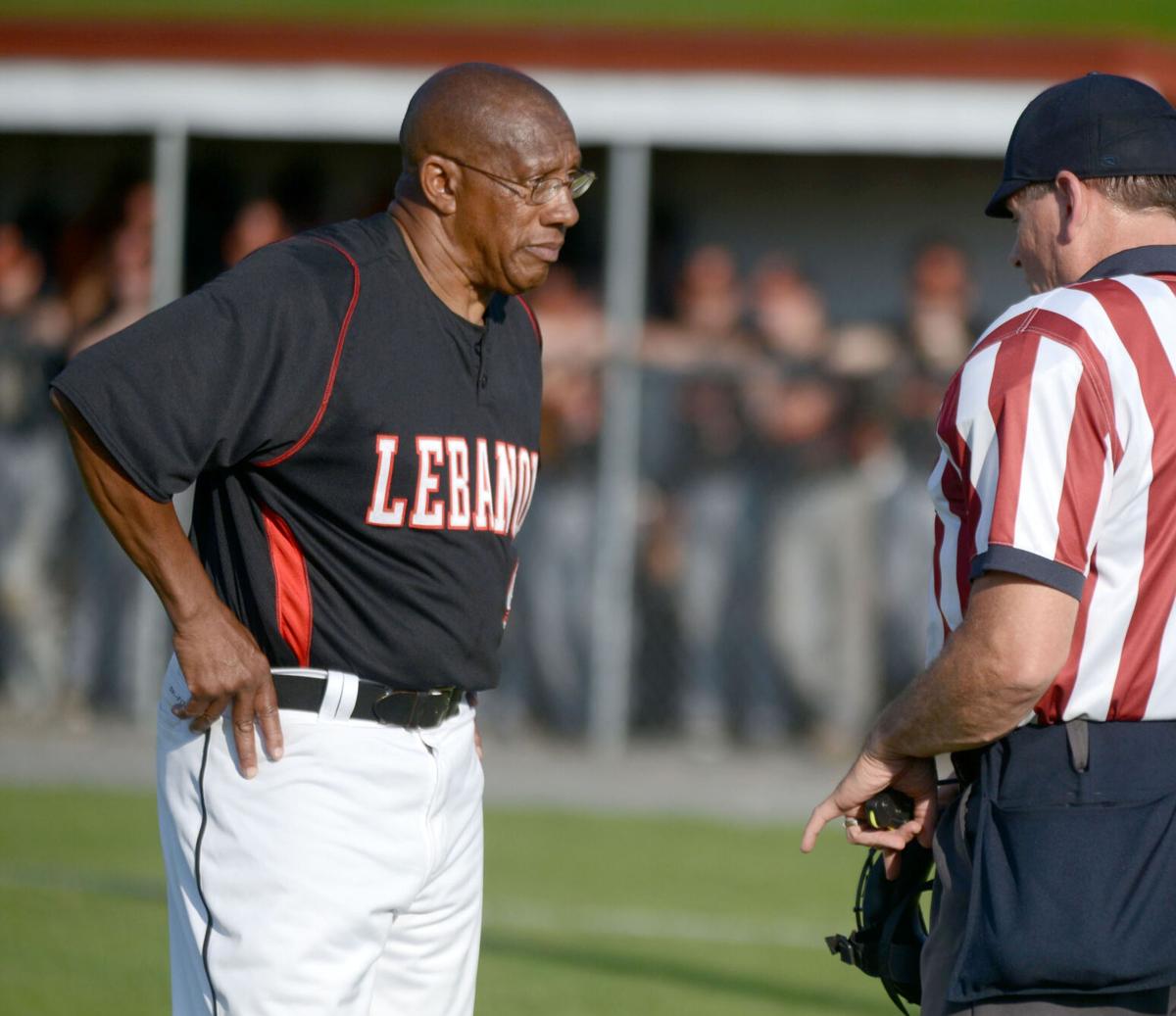 LEBANON, Va. – Lebanon High School's baseball team entered the postseason averaging 11 runs per game. The Pioneers almost doubled that total in their first Southwest District tournament contest.
Lebanon rolled to a 21-4 win over Richlands in Tuesday's semifinals.
"I'm very pleased. This is as pleased as I've been in a long time," said veteran Lebanon coach Doc Adams. "I thought we had a good team effort, that's what I've been looking for. Overall, I'm a very happy coach today."
There was an early bright spot for the Blue Tornado as Collin Richardson connected for a two-run homer to straight-away center field off Lebanon starting pitcher Preston Steele in the first inning for an early 2-0 lead.
"We had a good start offensively," Richlands coach Aaron Buchanan said. "Bowen Tarter [the starting pitcher] was a little erratic coming in there; he's had a couple good starts. Tonight, he just didn't have it. I was going to bring him back after the rain delay, but he got tight, and I didn't want to take a chance. We'll need him next week in region play."
A one-hour, 10-minute rain delay in the bottom of the first inning was the only thing that slowed down Lebanon. Eleven players came to bat for the Pioneers (13-0) in the bottom of the first inning and seven of those crossed the plate. The big hit was a two-run double by Hunter Hertig.
"We're coming in and working every day," Hertig said. "I'm just proud of everyone. We're focused and hopefully we can keep our bats hot and keep going on."
Hertig was 2-for-2 with three runs scored and had an infrequent sacrifice fly that scored two runs. He hit a ball to deep center that scored Matthew Buchanan from third and Preston Steele from second base.
"We've been hitting a lot in practice," Hertig said. "Coach Adams and Coach [Cody] Compton have been helping us a lot. I was really pleased with how everyone was swinging the bats."
The Pioneers banged out 16 hits, with seven players having two or more hits. Although they went without a homer, they hit five doubles. Lebanon put the game away in the third inning with 10 hits that led to 12 runs.
"That's what I've been wanting," Adams said. "I want this whole team to hit. We've put some extra time in the last few days, hopefully it will pay off and we can get these bats right, keep our defense playing well and keep our good pitching."
After giving up the homer in the first, Steele retired the final seven batters he faced, five by strikeout. Dagan Barton pitched the final two innings, allowing a two-run homer to Gavin Cox in the fourth. Barton retired the final five batters he faced, four by strikeout.
Richlands (7-7) will face Tazewell on Friday in the SWD consolation contest.
"We're going to go after the three seed," Buchanan said. "We will practice tomorrow and Thursday, roll in into Tazewell on Friday and play well. Getting in the region is a big step for us. That was our goal at the start of the season, we're excited about what the future holds for us."
Lebanon hosts Virginia High on Friday for the SWD tournament championship.
"That's my nemesis," Adams said. "I always tell my kids, you want to be the best, you have to beat the best. I've said from day one they would be the team we would have to battle. I have a lot of respect for Coach [Mark] Daniels and his ball team. I think Friday will be another good game, I just hope we're the ones that come out on top."