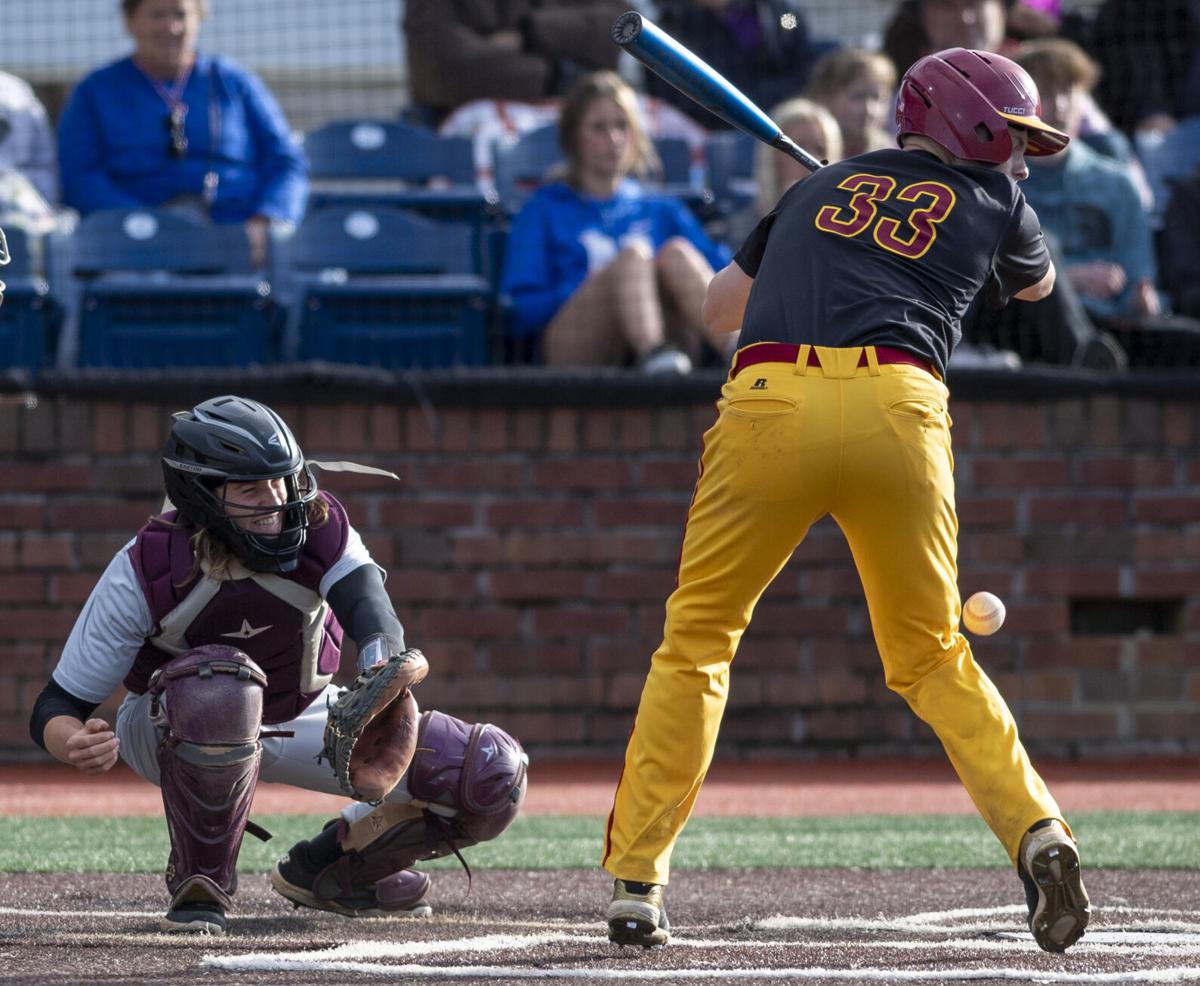 JOHNSON CITY – Winning District 1-AAA baseball tournaments have become a walk in the park for Science Hill, and that was certainly the case Wednesday night at TVA Credit Union Ballpark.
Four Tennessee High pitchers combined for 10 walks and a hit-batsman, opening the door for an 8-2 championship victory for the Hilltoppers, who have now won 10 of the past 13 district titles.
Tennessee High (24-11) will travel to Seymour on Monday. The 'Toppers (27-9) will host Sevier County.
Science Hill opened the scoring with three runs in the third, a frame that included six walks and a two-run error on an errant pickoff throw.
"Everybody thinks this game's easy," said Tennessee High coach Preston Roberts, whose Vikings secured their fourth straight regional berth on Tuesday. "Everybody thinks you can just show up every day and have you're A-plus stuff, whether it's on the mound or being locked in at the plate and just produce. This game is hard. It's a very difficult game.
"That's five games in six days – I believe it is – and one of the kids in the dugout was like, 'What day is it?' It's a grind. That's no excuse, obviously, but everybody thinks you show up and it just happens."
Science Hill left-hander Cole Torbett allowed four hits, two walks and no earned runs in five innings for the victory.
"Cole pitched great tonight," Science Hill coach Ryan Edwards said. "He was really attacking the hitters and he had all three pitches working. His changeup was nice and his curveball was a good put-away pitch."
The Vikings did cut the deficit to 3-2 when Evan Mutter and Garrett Embree singled in the fourth and Logan Quales drove in both runs with a double down the third base line.
"I've played travel ball with him and he can hit the ball and pitch," Torbett said. "When he's on at the plate, he's hitting the ball (hard)."
Science Hill essentially sealed it with a five-run fourth. Gavin Briggs' two-run single seemed to be the dagger.
"That was a big hit," Edwards said. "We were looking for one of those and he got one there."
A.J. Motte was 2-for-4 with two runs and two RBIs for Science Hill. Landon Smelser was 1-for-1 with two walks and two runs. Briggs and Jack Torbett also drew two walks apiece.
Quales, the Vikings starter, walked four and hit a batter in two-plus innings.
"The thing about Quales is he definitely has got some great stuff," Edwards said. "And you can't go chasing pitches out of the zone on him or you're gonna be in trouble. So we had to be patient and we were able to work ourselves into some good counts early.
"And then we showed some patience even when they brought some other guys in. And we were able to get a few big hits."
Embree was 1-for-2 with a walk for the Vikings, who will try to forget this one immediately.
"The message is real simple: all of our records now are 0-0," Roberts said. "We've come too far, number one, to sort of hang our heads or do anything like that. It's a simple reset. The records are 0-0 and everybody's on the same footing come Monday.
"You win Monday and you're automatically guaranteed substate (sectional) and you never know what happens. My guess is if you win Monday you're probably right back here (on Wednesday) just like we were two years ago."