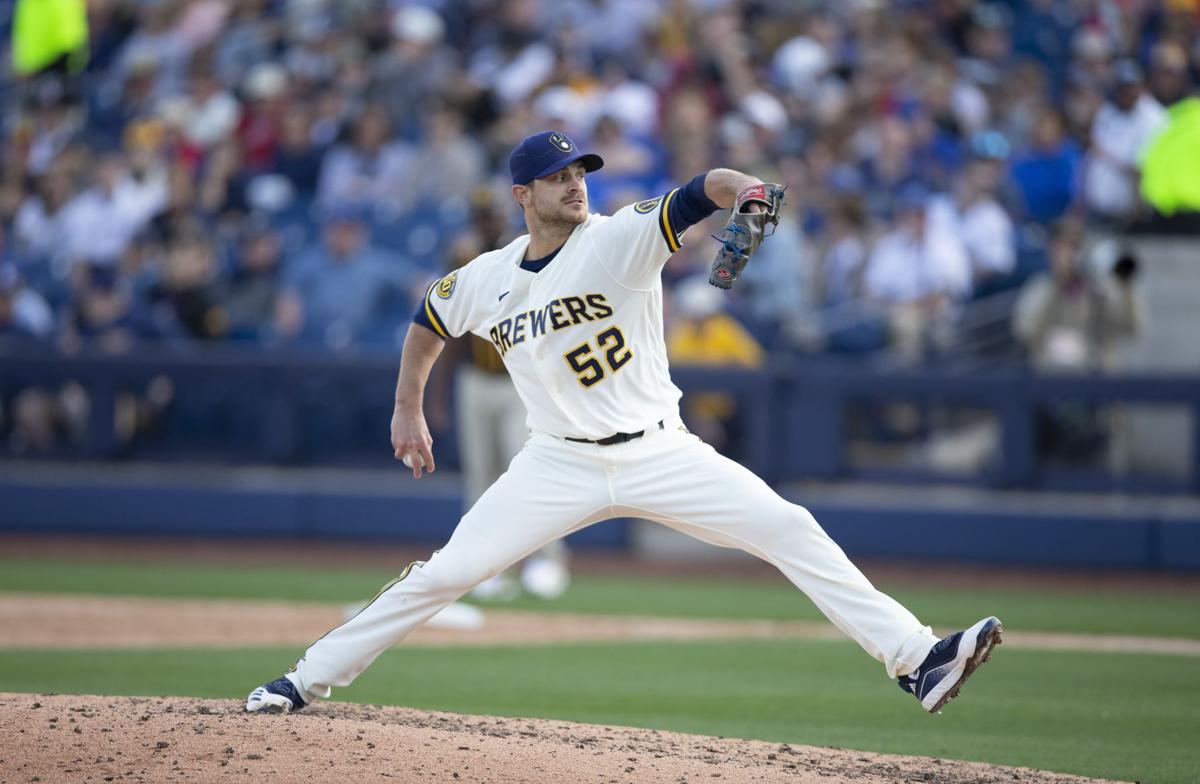 Justin Grimm admittedly got discouraged at times during the 2019 season and it's easy to see why the former Virginia High star contemplated calling it quits as a professional baseball player.
The right-hander pitched impressively for the Cleveland Indians in spring training, but didn't make the team's opening-day roster.
He hooked on with the Los Angeles Dodgers organization and was plagued by inconsistency while competing for their Class AAA affiliate.
He was traded to the Cincinnati Reds in July and he had good results for the club's top farm team, but that didn't result in a promotion to the majors when rosters expanded in September.
For the first time since 2011, he didn't appear in a MLB regular-season game.
All that transpiring in the span of six months or so can weigh on a guy.
"I'm fortunate enough to be surrounded by awesome people in my life who really helped me navigate through last year," Grimm said in a telephone interview earlier this week. "Because there were times when I was ready to walk away."
Grimm stuck it out and has stuck with the Milwaukee Brewers as he'll be with the National League club today when they open the season against the Chicago Cubs at Wrigley Field. First pitch is set for 7:10 p.m. and the game will be televised by ESPN.
Milwaukee general manager David Stearns informed Grimm on Sunday he'd made the big-league club. He had signed a minor-league deal with the Brewers back in December.
"I'm obviously stoked to be back at the highest level of the game," Grimm said. "I would say motivated is a good word to use when talking about getting back to the big leagues through keeping my head down and just simply working hard. It's nice to see it pay off."
Grimm was dominant during spring training with the Brewers in Arizona and after a four-month hiatus due to the coronavirus (COVID-19) pandemic, Grimm picked up right where he left off.
He struck out 2018 NL MVP Christian Yelich to end an intrasquad scrimmage on Sunday.
Grimm did allow a two-run homer to Nicky Delmonico – who starred at Farragut High School in Knoxville, Tennessee – on Wednesday in an exhibition contest against the Chicago White Sox.
"I would say the key to this camp has really just been buying in to certain things as far as the way my pitches play within the strike zone and continuing to just go out and try to be the best version of myself," Grimm said.
What is the biggest thing Grimm brings to the table for the Brewers?
"Justin's experience in leverage situations," Milwaukee pitching coach Chris Hook wrote in an e-mail to the Bristol Herald Courier. "He's gotten the big outs in big moments and he will be leaned on to do that for this club. … We look forward to him flourishing in our 2020 version of out-getters."
Grimm will be the second VHS graduate to suit up for the Milwaukee Brewers.
First baseman Kevin Barker appeared in 78 games for the team in 1999 and 2000 and was on the opening-day roster 20 years ago.
"The Brewers have been very accepting of me," Grimm said. "I enjoy being around these guys and the coaches. Egos are left at the door and I'm excited for this team this year. It's going to be a shortened season, but hopefully, we can play a month longer than [most] teams."
That 60-game regular-season schedule isn't the only oddity Grimm will deal with this summer.
"Playing in front of no fans has been a huge adjustment, believe it or not," Grimm said. "They pump crowd noise through the speakers which helps out a lot, but you still know there isn't anyone in the seats, so ballparks look way different in that regard."
Speaking of ballparks, Grimm will be back in a familiar setting today.
He won a World Series ring with the Chicago Cubs in 2016 and only 40 pitchers have appeared in more regular-season games with the Cubs than Grimm during the storied history of the franchise.
"I think it will be great to get back to Wrigley," Grimm said. "I've had some of my best moments there and seeing some buddies on the other side will be strange, but I'm prepared for it and it will just be nice to have baseball back."
Grimm has made 248 of his 306 career big-league appearances with the Cubs, with the other outings coming with the Texas Rangers (2012, 2013), Kansas City Royals (2018) and Seattle Mariners (2018).
His fifth MLB team will be the Brewers as the 31-year-old completes his comeback to the majors.
"Even though this season is short, there is still a ways to go," Grimm said. "I look forward to just getting back out there and competing."
Be the first to know
Get local news delivered to your inbox!