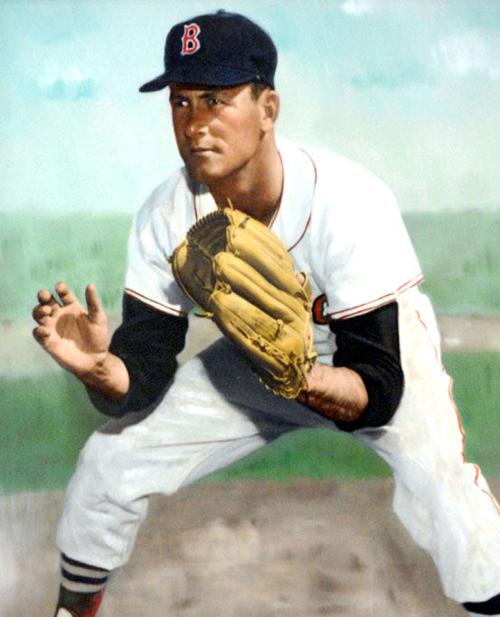 Dave Hillman turned 93 on Monday and spent part of his afternoon sitting on the porch of the same house in Kingsport, Tennessee, that he's lived in for six decades and soaked up some of the September sun.
"I'm doing fairly well for an old man," he replied when an acquaintance telephoned to wish him a happy birthday.
A Dungannon, Virginia, native, Hillman pitched for four teams over eight seasons during a Major League Baseball career that spanned from 1955-1962.
He holds the distinction of being the oldest living ex-New York Met and according to baseball-almanac.com is 26th on the list of oldest living former MLB players.
What is the secret to his longevity?
"With the help of almighty God upstairs," Hillman said. "That's the only help you need."
Born Darius Dutton Hillman in Scott County in 1927, Hillman didn't gain the name Dave until a few years later when, as a small child, he was enthralled by the performances of Grand Ole Opry banjo picker Uncle Dave Macon. His cousin, John Blackwell, began calling him Dave.
Yet, baseball – not music – was his true passion and after a stint in the Air Force, he caught the eye of a Chicago Cubs scout in 1949 while pitching for the Coeburn Blues of the semi-pro Lonesome Pine League.
He worked his way up the minor league ladder and his big-league debut for the Cubs occurred on April 30, 1955 at Ebbets Field against the vaunted Brooklyn Dodgers, who would win the World Series a few months later.
Manager Stan Hack called the 27-year-old right-hander in from the bullpen to take over for Vicente Amor in the seventh inning.
"The first batter I faced was Roy Campanella and he hit a line drive back up the middle and through my legs for a single," Hillman said. "A couple of batters later, Jackie Robinson hit a hanging curveball into the left-field bleachers for a two-run homer. After that I ended up not giving up a hit."
The two innings that he pitched that day were the culmination of an unlikely journey that began in Dungannon, a Southwest Virginia map dot.
"He came from a modest background at a time when so many young boys wanted nothing more than to play baseball and he made it to the big leagues," said Bill Nowlin, a baseball historian who wrote a bio of Hillman for SABR.org. "He had a couple of stellar seasons in the minors and had he played with better ballclubs, no doubt would have shown a better won/loss record in the big leagues."
Hillman was 21-37 with three saves and a 3.87 ERA over the course of 188 games (64 starts) at the highest level with the Cubs, Boston Red Sox, Cincinnati Reds and New York Mets.
His last MLB outing came on June 22, 1962, for the Mets in a game against the Houston Colt .45s at the Polo Grounds. He retired the final batter he faced, getting Bob Lillis to fly out to center field for the last out of the fifth inning.
His minor league stops included Rock Hill, South Carolina, Springfield, Massachusetts, Des Moines, Iowa, Beaumont, Texas, Portland, Oregon, and Los Angeles. He threw two no-hitters in the minors.
Was there a team he preferred over the other?
"As long as I was getting to play baseball, any team would work," Hillman said.
Hillman plied his trade on the pitching mounds of such legendary landmarks as Wrigley Field, Fenway Park, the Polo Grounds and Crosley Field.
He struck out such giants of the game as Hank Aaron, Roberto Clemente, Al Kaline, Harmon Killebrew, Willie Mays and Bill Mazeroski.
His teammates included Ernie Banks and Ted Williams.
He played on teams managed by Casey Stengel and Fred Hutchinson.
Yet, he always remained humble about his achievements on the diamond.
For his two kids, he was always just dad.
"Growing up, I really did not realize what the big deal was," said Sharon Hillman Lake, Dave's daughter. "It was just part of our lives – dad's gone, dad's playing baseball for seven months out of the year. I tell my friends to this day that I had a wonderful childhood.
"Mom [Imogene] and dad gave Ron [Hillman] and I everything we needed. Not what we wanted, because we were not privileged in any way. … Dad loves talking about baseball, but he is really a humble man."
Hillman is a local treasure, a kind man linked to a bygone era when Major League Baseball truly was America's pastime.
He worked in the clothing business for years and still gets out and mows the yard at his home, 93-years-old and going strong.
"Time goes by pretty quick and I tell my grandson that," Hillman said. "I was good at times and bad at times [in baseball]. Good pitches, bad pitches. Some of them you got by with the skin of your teeth and other times they'd raise knots on your head. There's good and bad in anything."
Be the first to know
Get local news delivered to your inbox!