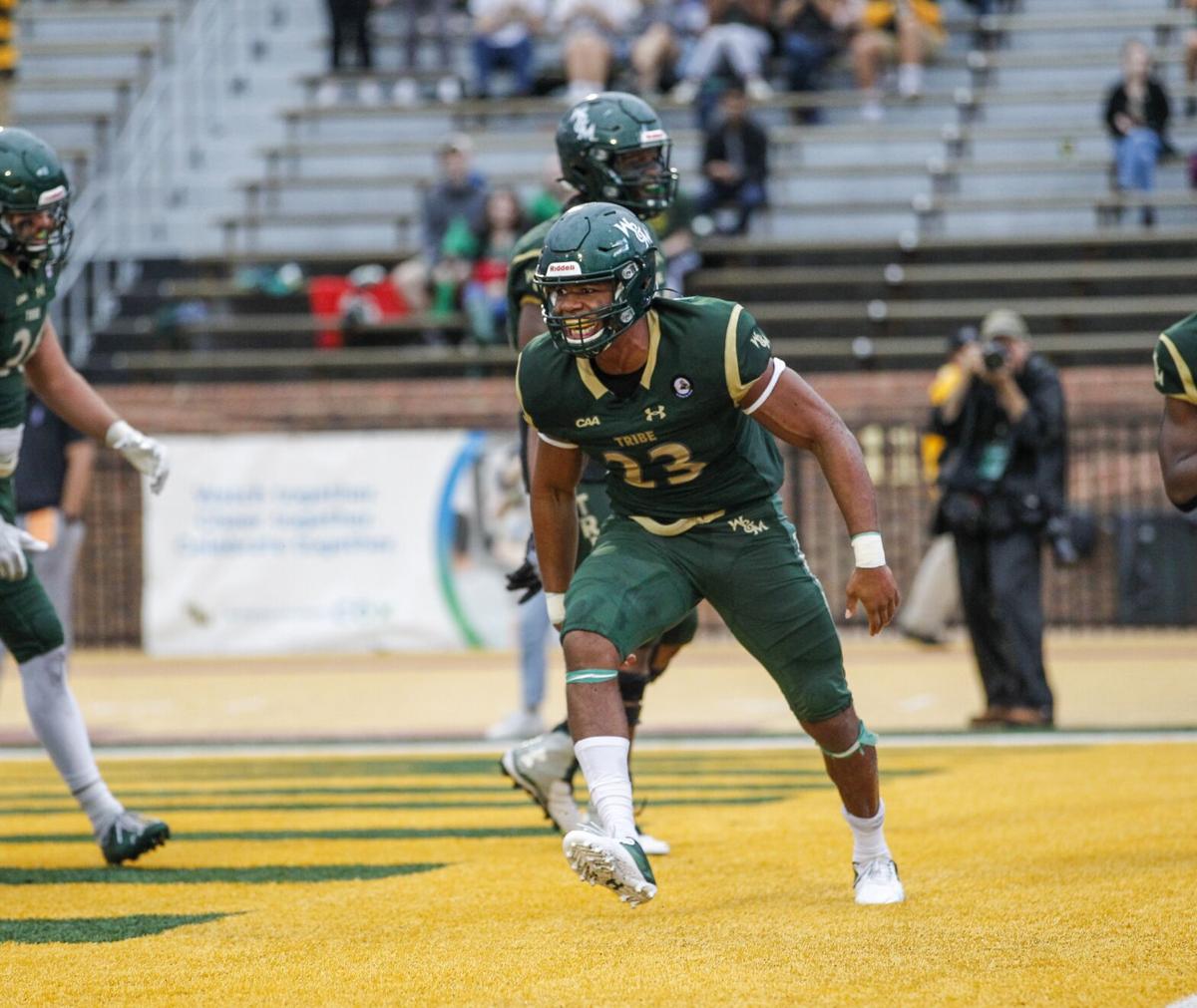 Martin Lucas played in his first college football game on Saturday and it was a debut that was simply splendid.
The freshman running back scored touchdowns on his first two collegiate carries to highlight the William & Mary Tribe's 31-24 victory over Albany.
Lucas scored on a 3-yard touchdown run with 9:23 left in the third quarter and the former Abingdon High School standout crashed into the end zone on another 3-yard scamper with eight minutes remaining in the contest.
What caused W&M head coach Mike London and his staff to insert the 6-foot-2, 245-pound Lucas in short-yardage situations and give the newcomer the pigskin?
" We called on Martin because he had demonstrated he was ready for game action in practice," said Gordon Sammis, the offensive line coach and run-game coordinator for William & Mary. "We also felt he was the best for that particular run package for this week."
His final stat line: two carries, six yards, two TDs.
" What stood out most to me was how poised he was for a first college game and how he executed exactly like he did in practice," Sammis said. "Martin was pumped and his teammates were just as pumped for him."
So were the folks back in Abingdon.
" We were all very proud of Martin scoring those touchdowns and helping his team win a close game," said Garrett Amburgey, Lucas' high school coach. "We had practice on Saturday to get ready for our game on Tuesday. We had just returned to the locker room and Martin's brother, Dasean Lucas, showed us the clip of Martin's touchdown run. The whole team was excited and happy for Martin. … We have seen him break tackles and run hard on goal-line runs many times at Abingdon. That was great to see the same thing happening at the Division I level as a freshman."
There are more highlights to come for Lucas wearing his green-and-gold uniform. William & Mary (4-1) plays at Maine on Saturday.
" I am most impressed with his toughness, positive attitude and willingness to help the team," Sammis said. "Martin is a great addition to our team and has a bright future ahead of him both on and off the field."
Stout stars for Penn State
Penn State University might have dropped a 23-20 Big Ten Conference football decision to Iowa on Saturday in a marquee matchup, but Jordan Stout (Honaker) put in some serious work for the Nittany Lions.
Stout connected on field goals of 32 and 44 yards, converted both of his extra point attempts, punted five times for a 50.4-yard average and all five of his kickoffs resulted in touchbacks.
Stout currently ranks second in the Big Ten with a punting average of 48.8 yards, his eight field goals are tied for fifth in the league and he is 13th in scoring with 44 points.
Tanner makes tackles
Tanner Kennedy had his top performance of the season on Saturday for Ferrum College in a 14-10 Old Dominion Athletic Conference football win over Bridgewater.
The Union High School graduate recorded eight tackles and forced a fumble as the Panthers improved to 4-1. Kennedy has collected 15 tackles this season.
Goins gets more stops
Carson-Newman University linebacker Caleb Goins made three tackles and broke up two passes on Saturday in a 33-27 South Atlantic Conference football loss to Catawba.
The ex-John Battle High School star has made 23 tackles this season, five of which have occurred behind the line of scrimmage.
McCoy mashes
Alice Lloyd College earned a 25-16, 25-20, 25-23 women's volleyball victory over Welch College on Oct. 8 as Reiley McCoy (Eastside) soared her way to 10 kills.
AAC accolade for Maiden
Milligan University freshman Ella Maiden was selected as the most recent recipient of the Appalachian Athletic Conference volleyball attacker of the week award.
It was the second time the Patrick Henry High School graduate has earned the honor this season. She had 38 kills and 16 blocks last week in wins over Kentucky Christian, Johnson University and Union College.
Entering Tuesday, Maiden was third in the AAC in blocks (101) and her 205 kills were tied for 10th-most in the league.
Miller makes mark
Bluefield University received seven digs, five kills and one block from junior Maddison Miller (Rye Cove) on Oct. 5 in a 25-17, 26-16, 25-21 volleyball win over Montreat.
Ferrum's finest
Arielle Tritt (Lee High) has amassed 156 assists and 112 digs thus far for the volleyball squad at Ferrum College.
Self shines on links
Lily Self fared well for the women's golf team at the University of Mary Hardin-Baylor in a tournament that concluded on Oct. 5 in Gladewater, Texas.
A former standout at Tennessee High, Self fired rounds of 76 and 79 as her two-day total of 155 was tied for fourth on the individual leaderboard.
Local duo leads Milligan
Hannah Nelson (Sullivan East) and Karson Light (Gate City) led the way for Milligan University on Oct. 3 in a 9-0 women's tennis triumph over Brevard. They each won singles matches and the duo also teamed up for a doubles victory.
Fall Ball for Mac
Virginia Tech softball star Mac Osborne (Richlands) pitched three scoreless innings in a fall exhibition game against Wingate on Tuesday.