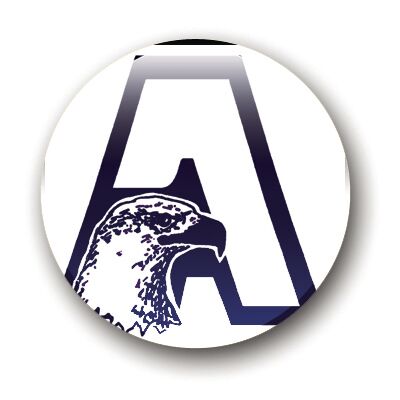 Abingdon High School finished as runner-up in both the boys and girls team standings at Sunday's VHSL Region 3D indoor track and field championships in Roanoke.
James Whitted won the long jump (18-07) and high jump (5-10) to lead the way for Abingdon's boys. The Falcons finished 17 points behind winner Christiansburg. Dylan Phillips (1,600, 4:39.92) and Isaac Thiessen (3,200, 9:58.52) also had winning efforts for AHS.
Emily Mays (55 hurdles, 9.46 seconds), Makaleigh Jessee (1,600, 5:35.92) and Sydney Nunley (shot put, 32-10) were victorious for Abingdon on the girls sides. Christiansburg totaled 140 points, while Abingdon had 120.5.
AHS grapplers fall in state tourney
Abingdon's Connor Nichols (106-pound weight class) and Dalton Minnick (126) both went 0-2 during Sunday's VHSL Class 3 state wrestling tournament at the Salem Civic Center.
ETSU splits pair with Northern Kentucky
Markell Graham scored from third on a wild pitch in the bottom of the seventh inning to lift East Tennessee State to a 3-2 win over Northern Kentucky in the first game of a doubleheader on Sunday in Johnson City, Tennessee. The Bucs (2-1) dropped the second game 4-3.
King University (2-2, 2-2) managed just five hits in dropping a 9-0 Conference Carolinas decision to Southern Wesleyan (2-3, 2-2) on Sunday in Central, South Carolina.
King University opened its home season by sweeping the University of Virginia's College at Wise in a Sunday doubleheader, 3-2 and 3-1.
The Tornado (3-1) took the opener on a walk-off double by Rikkelle Miller and in the second game Megan Puckett had a key RBI-triple.
Carly Turner led King in the two games going 5-for-6 with a home run and three RBIs.
Former Lebanon High School star Kara Long led the Highland Cavaliers (1-2-1) on the afternoon, going 4-for-6.
Eastern Mennonite holds off E&H
Eastern Mennonite (1-1, 1-1) connected on a pair of free throws with 10 seconds left on the clock to break a 73-73 tie and escape with a 75-73 Old Dominion Athletic Conference win over Emory & Henry on Sunday in Emory, Virginia.
Robert Holliday Jr. led the Wasps (0-7, 0-7) with 24 points and 15 rebounds.
Randolph Macon whips Wasps
Randolph Macon (1-0, 1-0) took a convincing 8-1 Old Dominion Athletic Conference win over Emory & Henry (0-1, 0-1) on Sunday in Lynchburg, Virginia.
The University of Lynchburg (1-0, 1-0) used a pair of second half goals to take a 2-0 Old Dominion Athletic Conference win over Emory & Henry (0-1, 0-1) on Sunday in Emory, Virginia.
COLLEGE WOMEN'S VOLLEYBALL
After opening the season with four straight wins, East Tennessee University suffered its first loss dropping a 25-22, 23-25, 13-25, 13-25 decision to Wofford on Sunday in Spartanburg, South Carolina.