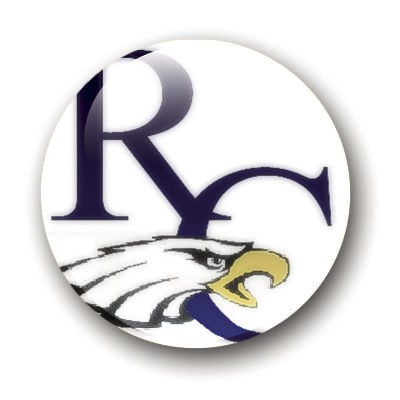 HIGH SCHOOL SPORTS
Rye Cove hires new coaches
Eli Sutherland has an extensive baseball background and he's now going to try his hand at being a head coach.
Sutherland was approved as the new head baseball coach at Rye Cove High School during Tuesday night's Scott County school board meeting.
Sutherland played at Dobyns-Bennett High School, Walters State Community College and the University of North Carolina. A smooth-fielding shortstop, Sutherland batted .364 in two seasons at Walters State and hit .222 with five home runs and 48 RBIs during his two seasons (2015, 2016) at UNC.
Former baseball coach Michael Paul Berry is now the athletic director, to go along with his duties as boys basketball coach.
James Lamb (boys) and Ashley Hood Kincer (girls) will be coaching track and field for the Eagles.
PREP BASEBALL
A-Town Falcons, Express win in ETHSBL
The A-Town Falcons from Abingdon, Virginia, had given up three runs in their first eight games in the East Tennessee High School Baseball League.
They trailed the Raiders from Kingsport, Tennessee, by a 3-1 margin in the fourth inning on Wednesday.
That unfamiliar scenario didn't deter the team from Southwest Virginia as they rallied for a 5-3 win and improved to 8-1.
Alex Odle had two hits, including the go-ahead RBI triple for the Falcons, who have won eight straight. Chase Hungate added a RBI single, while Jack Ferguson was the winning pitcher and Luke Francisco notched a save.
Meanwhile, Dylan Cunningham went 2-for-3 as the Express from Bristol, Virginia, rolled to a 12-1 win over the Redwings from Johnson City, Tennessee.
The Patriots from Bluff City, Tennessee, dropped a 12-2 decision to Team Whited from Kingsport, and are 4-4-1.
MAJOR LEAGUE BASEBALL
Grimm pitches scoreless inning
Justin Grimm of the Milwaukee Brewers pitched a scoreless inning on Wednesday afternoon at Miller Park in what was dubbed as an intrasquad simulated scrimmage.
Grimm got Ryan Braun on a pop-up to second base, walked Avisail Garcia, retired Eric Sogard on a pop-up to short, issued a two-out walk to Brock Holt and ended the outing by getting Ronny Rodriguez on a groundout. It took all of 17 pitches for that to happen.
The Virginia High graduate has pitched in the majors for seven seasons and is trying to make Milwaukee's opening-day roster.
COLLEGE ATHLETICS
E&H graduate added to ODAC staff
The Old Dominion Athletic Conference has added Emory & Henry graduate Isaiah Rodgers as the league's newest Director of Championships.
An All-ODAC second team running back for the Wasps in 2017, Rodgers has spent the last years
at Springfield College (Mass.), earning both a Masters in Education and serving in athletic administration with the Pride.
Rodgers, who operated social media accounts during an internship with the ODAC in 2018, will begin his new role on September 1.
Be the first to know
Get local news delivered to your inbox!