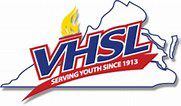 What will Nick Johnson be doing on Wednesday around 9 a.m.?
"I will be pacing a hole in the floor somewhere," said the head football coach of the Thomas Walker Pioneers.
That's because the Virginia High School League's Executive Committee will hold a meeting at that time with fall sports as the top item on the agenda.
The meeting will be conducted via Zoom with Holston athletic director Travis Gray (Region 1D) and Marion principal Mike Davidson (Region 2D) as the Southwest Virginia representatives present on the video conference call.
The previous session on June 25 with superintendents, administrators and athletic directors from across the state did not produce any recommendations if football, volleyball, cross country and golf seasons would get underway as scheduled in 2020.
"This has been an extremely difficult time for the VHSL staff," Davidson said. "I know that staff members are trying to develop ways that will allow for fall athletics and activities. I believe all options are on the table. Safety will be the top priority and guidelines from the [Virginia Health Department, Centers for Disease Control and Virginia Department of Education] are being used."
New Mexico recently moved its football season from the fall to the spring and reshuffled its schedules for all sports.
The West Virginia Secondary School Activities Commission announced last week its football season would not begin until Sept. 3. That meant the postponement of season-opening games for Southwest Virginia schools Hurley, Graham and Rye Cove.
The Tennessee Secondary Schools Athletic Association plans to push back the start of its football and girls soccer season, but Gov. Bill Lee told Robby O'Daniel of the LaFollette Press on Monday, "I think that it's pretty clear that football and soccer are going to be part of the landscape this fall."
Where does that leave athletes from the Commonwealth?
"The [VHSL] staff has been in communication with high school associations around the country and they are reviewing many ideas," Davidson said. "[Executive Director Billy Haun] has been very responsive to questions and he is working hard to lead the VHSL to the best possible solution, but there is not an easy answer.
"A delay to the start of the fall season may provide a little more time to have a better understanding of what is ahead as to the pandemic, but ultimately a decision will be made and it will not be easy. I believe the staff, members of the Executive Committee, principals, athletic directors, coaches, athletes and parents all want competitions. We all do and we are passionate about how important the role of athletics and activities are in the school lives of our students."
Could it be possible that VHSL could move to a December-June calendar with truncated seasons in all sports? That's a theory many fans have floated around via social media and internet message boards, but something has to be done as the fall sports season grows closer every day.
"I would not want to speculate," said Rural Retreat athletic director/football coach Jamey Hughes. "But the hope is that they will push the final decision on the fall season. A lot of people want to know right now, but this is such an important decision for many reasons."
VHSL schools have been allowed to hold offseason workouts in the last few weeks while following strict safety protocols. The turnout has been good at local schools as athletes prepare for a season which might not occur.
"The toughest part of dealing with the pandemic for coaches to me, is seeing how hard these circumstances are on our athletes," said Honaker athletic director Trevor Coleman. "It's easy as an adult to say kids are resilient and will get over missing these events, but these things are such a huge part of their lives right now and they've just had it all taken away from them.
"We often hear people say that the high school years are the best years of your life and today's teens are missing a big part of those years. I believe the majority of coaches chose this profession to help young people and it's hard to watch what they are having to go through during the pandemic."
Will Wednesday's meeting emanating from Charlottesville provide any clear answers?
Johnson and many others will be anxiously waiting to find out.
"My expectations are that they don't have enough information to make any decisions right now, so it will probably get delayed and revisited at a later date. … This entire situation stinks for every player and coach in Virginia, but it isn't really the VHSL's fault," Johnson said. "They are kind of handcuffed, because they don't have any magic answers."
Be the first to know
Get local news delivered to your inbox!