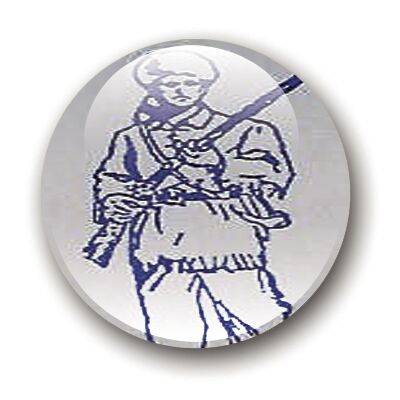 Eden Muncy didn't think her outing on Tuesday for Thomas Walker High School's softball squad was her best performance of the season, but it was certainly the most important.
The freshman right-hander crafted a five-hitter with 11 strikeouts and also hit a home run as TW posted a 2-1 Cumberland District victory over the Eastside Spartans.
Muncy pointed to a memorable 10-0, five-inning win over Twin Springs on May 7 – in which she tossed a one-hitter with 14 strikeouts – as her top showing thus far since that victory put an end to a lengthy losing streak for the Pioneers.
However, Tuesday's triumph came against a squad that TW had never beaten, an opponent that entered with an undefeated record and a program that has long been the gold standard in the Cumberland District.
The Pioneers were picked to finish fifth (out of six teams) in the league's preseason coaches poll.
"It was just an amazing game by our team, because we all knew what it would take to beat Eastside and we came to play and that's what we did," Muncy said. "To be a part of something like that makes you feel special."
Muncy has proven to be special in in her first few weeks on the varsity level.
"She is only a freshman," said Thomas Walker coach Noelle Owens. "But she is pitching like a senior. Her work ethic is what impresses me the most."
Muncy's focus was also on full display Tuesday.
"I did have nerves, but they were the type that made me want to play harder, wanting to strike the last few batters out," Muncy said. "I didn't strike out the last girl, but having a solid defense behind my back made it easier for me to do my job in the circle."
The intensity of the top of the seventh inning didn't overwhelm Thomas Walker either.
"I wasn't nervous in the last inning," Owens said. "I knew Eden would continue pitching strikes and I had faith in our defense backing her up. Our center fielder, Shelbie Fannon, made an awesome catch at the fence to end the game. The girls were very excited and they all ran out to hug Fannon. The crowd was going wild."
The 34-year-old Owens played softball at now-defunct St. Paul, which consolidated with Coeburn to form Eastside in the fall of 2011. She was the head coach at Jenkins (Kentucky) for two seasons, before taking over Thomas Walker for the 2020 season that was canceled due to the coronavirus pandemic.
Thomas Walker (2-2) and Eastside were supposed to tangle again on Wednesday in Coeburn, but the game was postponed and rescheduled for June 2.
"We are a very young team, but we are making a huge statement in the Cumberland District," Owens said. "I think we will continue to improve and be very competitive."
Muncy will continue to improve as well, which isn't good news for other hitters in the league.
"Eden, I think, is the best pitcher in our [district]," Fannon said. "I'm just glad she's on our team and not against us."
Now, for some other observations in regards to some of Tuesday's other high school sports outcomes in Southwest Virginia:
>>> The baseball team at Richlands has won three straight and those victories have come in thrilling fashion.
"The last three games have been a roller-coaster of emotions," said Blue Tornado coach Aaron Buchanan. "We have continued to battle and we have a great group of kids. They never get too high or low during the game and keep plugging away. We talk about putting pressure on the other team and let the chips fall where they may."
Richlands scored five runs in the bottom of the seventh inning to take a 7-6 victory over Virginia High on May 7. The next day, the Blues scored two runs in the top of the eighth inning in earning a 15-13 win at Chilhowie and on Tuesday, Richlands earned a 14-13 triumph over Marion as Drew Simmons drove in the winning run in a contest that was shortened to six innings due to darkness.
The Blues (3-2) have a team batting average of .356.
"The most common thread has been our offense," Buchanan said. "We continue to put the ball in play and make good things happen. Also, we have been patient enough at the plate, so that the other teams have given us some free passes through walks and hit batters."
>>> Lee High's Jonathan Blanken stands alone for something he achieved on Tuesday.
In the second inning of Tuesday's 26-1 Mountain 7 District baseball loss to Abingdon, he crossed the plate on a RBI groundout.
That happens to be the only run AHS (4-0) has surrendered this season.
The Falcons have outscored the opposition 73-1 thus far in 2021.
>>> The Lebanon Pioneers will move to the VHSL Class 1 ranks and the Hogoheegee District next season and the baseball and softball teams at the school are certainly saying farewell to Class 2 and the Southwest District in smashing fashion.
The baseball squad is 4-0 and has outscored the opposition 42-2.
Head coach Dennis Price's softball team is unbeaten too and has been overpowering the opposition.