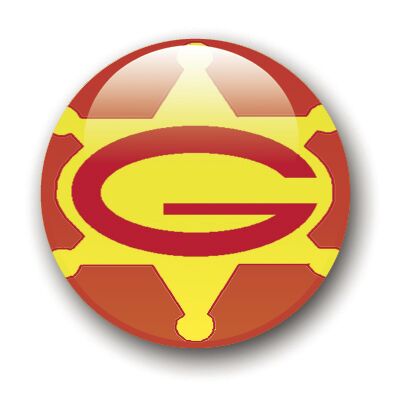 BLUEFIELD, W.Va. - Rallying around a grieving coach, the Graham G-Men led wire-to-wire on Saturday afternoon, turning back Union, 48-13, in a Region 2D semifinal game at Mitchell Stadium.
"I'm very proud of our kids," said Graham head coach Tony Palmer. "My dad passed away on Monday, and they picked me up - the players and the assistant coaches. They just rallied around me, and they fought hard for me."
Graham's senior quarterback Zack Blevins ran the ball 22 times for 162 yards and four short touchdowns, and he completed all three of his passes for 71 yards and another score.
"I was ready to help my team, the best I could," Blevins said. "Our line's amazing. They're hard-working, and they give 100 percent, every play. They've just been destroying everybody."
That line helped lead to 328 rushing yards for Graham (11-0), while Union (8-4) managed a net 130 yards in its ground game.
"The offensive line did an outstanding job. They opened up holes all day for us," Palmer said. "I think we kind of established dominance up front today, pretty much on both sides of the ball."
At this playoff level, mistakes must be kept at a minimum. Both teams understood that. There were no turnovers, though the Bears were assessed 83 yards in penalties to 35 for the G-Men.
In his final high school football game, Zavier Lomax ran 14 times for 31 yards, with six of his carries going for a loss of yardage.
"We knew Lomax was their go-to guy," Palmer said. "We had to take him away if we were going to win this football game."
"We knew they were going to try to run the ball on us, and we set up our defense to stop it," Blevins said. "And that's what we did, we executed on defense."
"The coaches really just told us, 'team tackle,' sideline to sideline players. Everybody." Connor Roberts, a 6-foot-3 defensive standout for Graham, said. "We know what kind of a team they are. They're a good team, but we just tried to come out and play better."
Johnny Satterfield led the Bears on the ground with 41 yards gained. Quarterback Bradley Bunch completed 9 of 16 passes for 117 yards, including a 15-yard fling to a wide-open Keyandre Davis that ended Union's first possession and made the score 7-6.
That drive covered 69 yards in nine plays.
"I thought we came out and moved the ball well, the first drive," Union head coach Travis Turner said,
The Bears lost a keystone on defense when senior linebacker Tanner Jarvis left the game injured in the second quarter. He did not return.
"We had to shuffle things around," Turner said. "Graham took advantage."
"I thought Graham played really well, offensively and defensively," Turner said. "They've got a lot of speed, all over the field. Our offensive line did a good job; I think we just ran out of gas."
Trailing 20-6, Union drove 44 yards to the Graham 31 in the second quarter, and went for a first down on fourth and 12. Bunch's pass to Corbin Jenkins gained 11, and the ball went over to Graham on downs.
The G-Men followed that up with a 62-yard march ending with Blevins' third rushing touchdown of the day.
The Bears responded in the final two minutes of the half. Consecutive pass completions to senior Malachi Jenkins moved the ball to the Graham 11, and Lomax zipped into the corner of the end zone from 2 yards out with 7 seconds left to set up a 27-13 halftime score.
Graham found paydirt on its first three possessions of the second half to wrap up the scoring. Brayden Meadows notched the final touchdowns with runs of 20 and 8 yards.
Substitutes took over for Graham from there.
Union punted four times in the game for an average of less than 18 yards per kick. Graham did not have to punt once.
"This is a total team win," Palmer said. "It's a family kind of win, because we are a family at Graham High School."
"We played as hard as we can play, and I wish the outcome had been different. … We'll learn from this and get better," Turner said. "I'm proud of our seniors. Our senior class had a great career."
The G-Men will host Ridgeview (9-3) in next Saturday's regional championship game. Kickoff is at 1 p.m. in Mitchell Stadium. Ridgeview defeated Central-Wise 26-20 on Friday night in the other Region D semifinal.
G— Blevins 15 run (Morgan kick)
U — Davis 15 pass from Bunch (kick blocked)
G— Blevins 4 run (kick blocked)
G— Turner-Bradshaw 36 pass from Blevins (Morgan kick)
G— Blevins 7 run (Morgan kick)
U — Lomax 2 run (kick good)
G— Meadows 20 run (Morgan kick)
G— Blevins 1 run (Morgan kick)
G— Meadows 8 run (Morgan kick)
First downs: U 12, G 20; Rushes-yards: U 31-130, G 49-328. Passing yards: U 117, G 71; Comp-Att.-Int: U 9-16-0, G 3-3-0; Fumbles: none; Penalties-yards: U 7-83, G 3-35; Punts-avg.: U 4-17.75, G none.