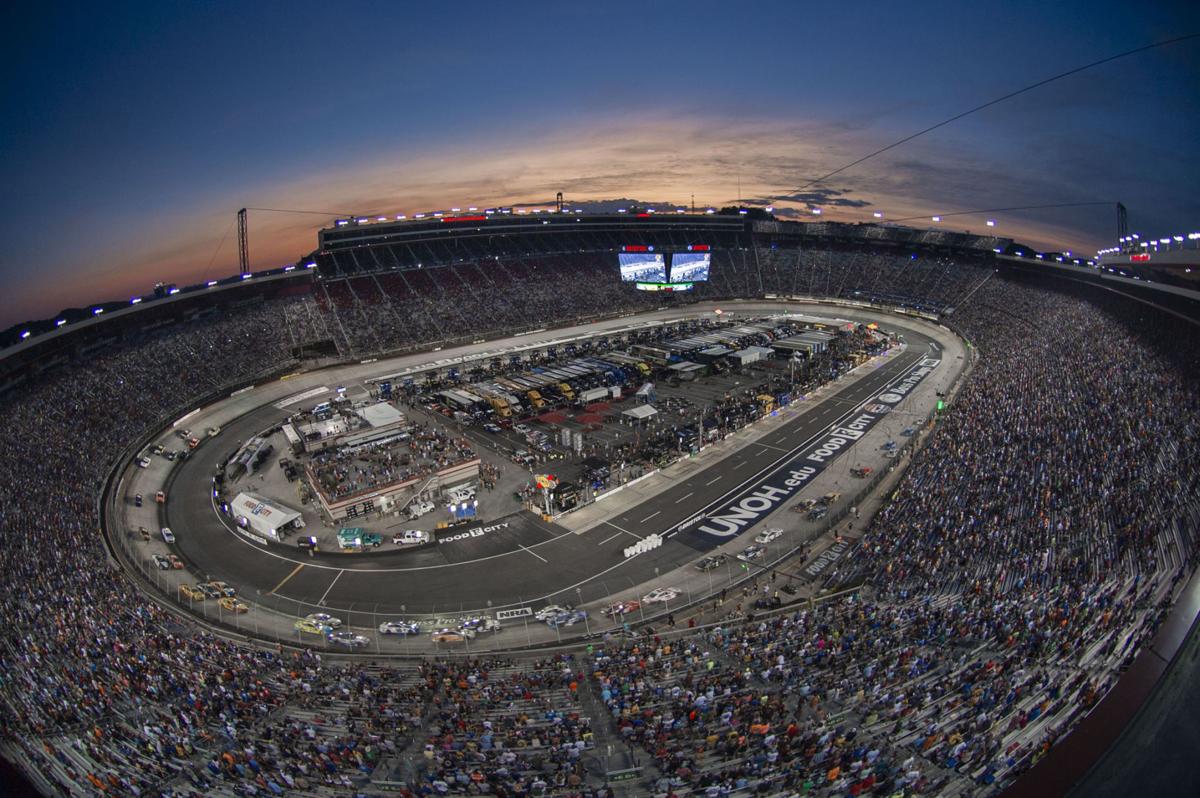 Bristol Motor Speedway once commanded the attention of the sports world.
The unique short track tucked into the green mountains of Northeast Tennessee attracted sellout crowds of 162,000 to watch spectacles that generated highlights and headlines for months.
For several reasons, the massive facility located in NASCAR's second-smallest market will have the national spotlight again Wednesday night.
To the delight of stock car traditionalists who have long yearned for more action and drama, BMS will finally host the All-Star Race.
All the stars and cars of the sport will compete in a flashy four-stage event culminating in a 15-lap win-or-else dash for the $1 million top prize.
While there will be none of the old funky rule changes and gimmicks from past All-Star events, there will be some cool features.
For example, the drivers already locked into the main event will have underglow lighting beneath their cars.
In another nod to traditional fans who enjoy the intimate action from local short tracks, drivers will have the option of selecting the inside or outside lane on restarts. That 'choose rule' will become a major topic as the race progresses.
Of course, there is another reason why Bristol Motor Speedway will be under the microscope.
Like it or not, the All-Star Race will host the largest gathering of spectators in the United States since the onset of the COVID-19 pandemic.
An estimated 10,000 fans attended Saturday's IndyCar event at the sprawling road course in Elkhart Lake, Wisconsin, but up to 30,000 spectators will be allowed in the stands at BMS Wednesday.
Each ticket purchase comes with a waiver-assumption of risk related to the pandemic. Various social distancing measures will be in place, and facial covering is required in common areas like concessions, restrooms, and entry gates.
As the number of COVID-19 cases in Tennessee and the Bristol area increased this week, more local residents have expressed concern about the wisdom of hosting so many visitors.
The stakes for the 2020 NASCAR All-Star Race are huge, and that goes far beyond the winner's check.
Leaders of pro and college sports along with officials of other entertainment entities and business owners will be watching closely to see exactly how BMS, NASCAR and the Northeast Tennessee region can pull off this balancing act of speed and safety.
Once again, BMS will have the attention of the sports world and beyond.
Be the first to know
Get local news delivered to your inbox!