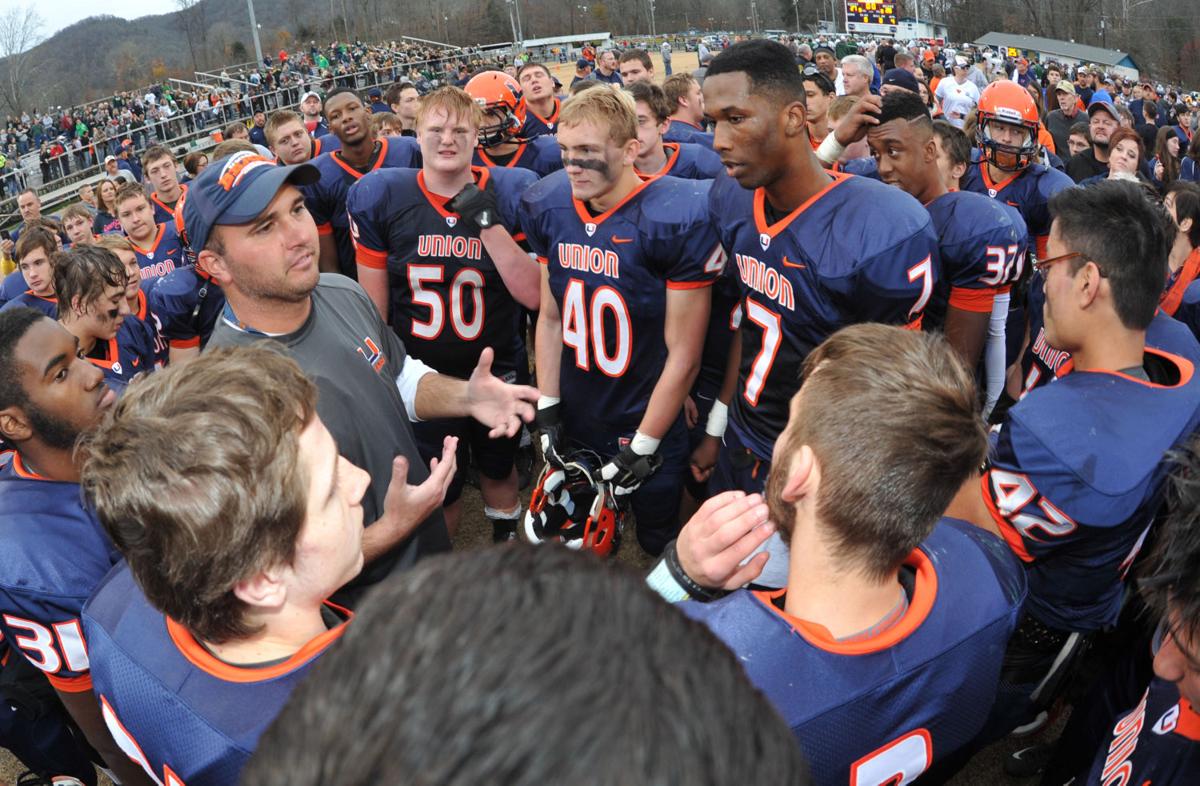 It's a balmy July afternoon in far Southwest Virginia and a head football coach is looking for some relief in his cramped office.
Before he can finish off the last few bites of a sandwich, this veteran educator must deal with a phone call from a parent, a text message from his athletic director and a visit from one of his players.
Everybody wants answers – immediate answers.
The parent is curious about safety measures and attendance at games, the athletic director is inquiring about schedule adjustments and equipment orders, and the player just wants some assurance that there will actually be a season.
A summer of COVID-19 anxiety reached a new level last week when Virginia High School League officials from all ends of the state officially voted to postpone fall sports until the winter and spring of 2021.
Of course, football is the biggest game in the mountains of Southwest Virginia. Those Friday night festivals are vital to the pride and economy of small hamlets, towns and cities.
As bordering states such as Tennessee, West Virginia and Kentucky boldly make plans to push on with fall football, players and fans from Jonesville to Wytheville continue to grapple with a harsh reality. There will be no football this fall in Virginia.
Some have accepted their fate and are looking forward to the winter and spring, some are pointing fingers at state officials, and some are exploring options for transferring to a school that will be playing this fall.
Elite football coaches are master planners. They have strict routines for player workouts, team meetings and talent evaluation.
Due to the pandemic, coaches have been forced to delay, scale back and finally scrap their plans for the 2020 fall season.
And the questions keep coming.
With the number of COVID-19 cases rising around the region and state, is it feasible, and safe, to have in-person learning in the classroom?
With only a nine-week football season in the spring, will there be any sort of playoff format or bowl game?
What about multi-sport athletes, the sharing of practice facilities, the availability of trainers, travel, and the cost of COVID-19 tests?
More than ever, coaches and administrators at all levels have been forced to drop or at least modify their old-school "my way or the highway" approaches and become better listeners and communicators. That's especially the case of coaches who work with minority athletes.
It's only natural for a parent to be concerned about the physical and mental well-being of their kid. It's also natural for a parent and athlete to at least look around for a chance to compete in their favorite sport, especially if that athlete wants to play a full season, impress recruiters and be healthy for the college ranks in the fall of 2021.
It's a bizarre new world in high school athletics, and the questions keep coming from all angles.
To the dismay of coaches, it's nearly impossible to game plan during a pandemic. Heck, it's hard enough to enjoy lunch.
Be the first to know
Get local news delivered to your inbox!