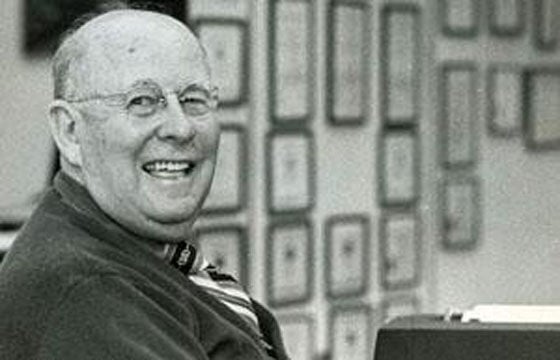 The Gene "Pappy" Thompson Award for Excellence originated in 1982 to recognize an area high school student-athlete who exhibits exemplary athletic skills, but who also excels in the classroom and who gives of his or her time performing community service.
The award was named in honor of Thompson who spent nearly 50 years at the Bristol Herald Courier beginning as a news reporter before becoming a sports writer. He was later named sports editor and eventually executive sports editor.
Thompson wrote of the on-the-field accomplishments of athletes over the years, but he was just as interested in their success off the field.
Thompson was called "Pappy" as he was blessed with eight children.
Thompson, who began his career in 1937, retired in 1979 and was then named sports editor emeritus.
Thompson passed away on April 27, 1988.
Despite the unusual challenges faced by schools during a school year affected by the coronavirus, the Bristol Herald Courier sports department decided to go with the award.
High schools in Northeast Tennessee and Southwest Virginia were invited to nominate one senior for the award.
From this list five finalists will be selected and profiled beginning Monday, May 17. And, from those five, one will be selected as the 2021 winner.
The winner will be profiled on Sunday, May 23, and a video presentation of the Pappy Thompson Award will be shown that day on the Bristol Herald Courier Facebook page.
The recipient will receive his own Thompson Award plaque and the school will showcase the original Thompson trophy for the upcoming year.
Following are the 2021 nominees.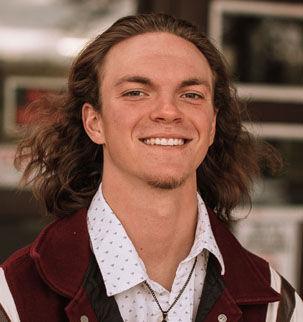 An all-region and all-conference football performer for the Warriors, Ayers has picked up academic awards in four different subjects while maintaining a 4.0 grade point average.
Ayers has been involved in several community service projects, including filling and placing sandbags and cleaning up around creeks adjacent to the school affected by three separate floods.
He has participated in fundraisers for the football team, read to elementary school students, helped with maintenance of the school's football field and delivered and set up Christmas trees for families during the pandemic.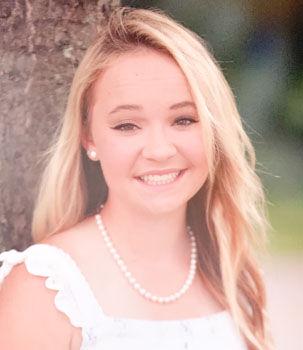 This future biology major at the University of Virginia's College at Wise is on the right course for success.
In addition to earning honor roll status in the classroom for four straight years, Baker was a two-time member of the All-Mountain 7 District golf team where she ranked among the top three individuals in season scoring average. Baker also posted a pair of top-five finishes in the Virginia High School League girls state qualifying tournament.
Baker, who has signed to play golf at UVA-Wise, hopes to work as a Physician assistant.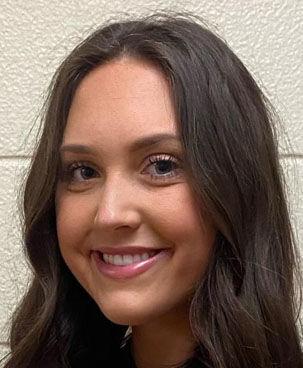 Called the embodiment of the "Patriot Way," Bawgus has been an All-Three Rivers Conference selection in softball and volleyball. She has also participated in travel ball in both sports.
She is ranked second in her class with a 4.339 GPA while also taking dual enrollment classes at Northeast State and East Tennessee State.
Bawgus, who has been employed at two local retail businesses, has been an officer in numerous school organizations, including the National Honor Society, Beta Club and Future Business Leaders of America,
while also volunteering in community fundraising, athletic skills camps, Thanksgiving food drives and "Feeding in Action" through her church.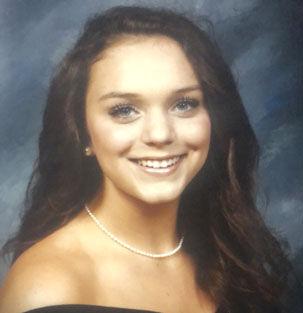 n honors student with a 4.1 GPA, Blankenship is an all-conference and all-region volleyball player for the Patriots. She has also been part of the Club United Volleyball travel team.
She has partnered with non-profit organizations such as Jefferson Health and Rehabilitation Center in performing more than 70 hours of various community service projects in local government, volunteer work and public speaking.
Blankenship is a member of the National Honor Society and the Beta Club, and a four-year honor roll student, while also taking five dual enrollment courses at Walters State Community College. She also participates in Jefferson County Youth Leadership.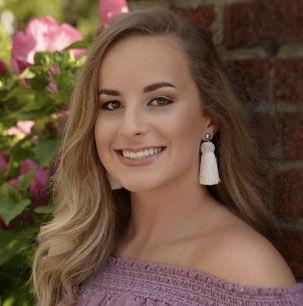 Boyd set a torrid pace over the past four years for the Falcons.
She compiled a 4.0 grade point average while completing the sports medicine program at the Washington County Career and Technical Center and taking multiple dual-enrollment classes at Virginia Highlands Community College.
Boyd earned a variety of district and state honors in track and field and volleyball, serving as team captain in both sports. She has also assisted with community service programs such as the food pantry while working at Mountain Empire Gymnastics and serving as a hostess at the Abingdon Cracker Barrel.
Boyd plans to attend Liberty University and major in biomedical sciences in hopes of becoming a sports medicine Physician assistant.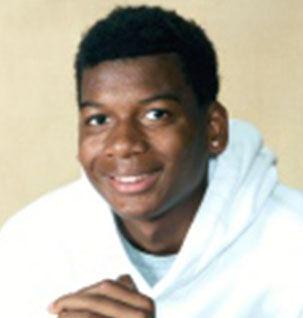 Quaheim Brooks certainly left his mark at Holston.
He was the point guard for Holston's basketball team and the quarterback for the football squad, both of which won their first district championships in nearly 40 years during the 2020-21 school year. Those positions require leadership and Brooks had those qualities in abundance.
Brooks will received and Advanced Studies diploma and is a conscientious and meticulous student.
A Holston official describes Brooks as "friendly, respectful and admired."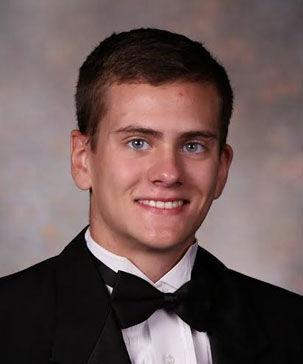 Brown is a master of reaching goals.
In the classroom, he crafted a 4.62 grade point average en route to being recognized as class valedictorian and earning 67 hours of college credits.
On the basketball court, Brown became a familiar name for his prowess as a shooter. In addition to setting school records for career points, rebounds, blocks and three-pointers, Brown was a first-team selection to the Virginia High School Coaches Association Class 2 all-state team as a senior.
Brown, who has served his community through programs such as Upward Basketball and Operation Christmas Child, signed to play basketball at Emory & Henry.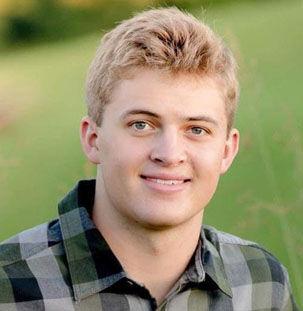 You can refer to this student-athlete as an ace.
A left-handed pitcher, Buchanan is one of the elite prep baseball players in Virginia. During the 2019 season, Buchanan threw four no-hitters en route to earning Bristol Herald Courier player of the year honors and guiding the Pioneers to the Class 2 state title game.
That mastery carried over to the classroom. Buchanan compiled a 4.0 grade point average and earned 64 college credits, while helping his community with food pantry, blood drive and youth baseball programs.
Buchan has signed to play baseball at the University of Virginia.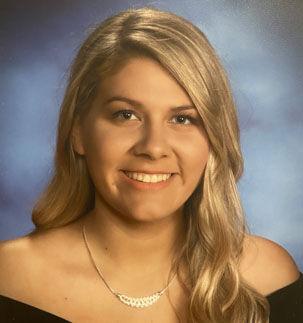 Durham has made the most of her time at J.I. Burton.
She has played in the marching band, competed in golf, is a softball standout and is a member of the robotics team.
Durham has already earned and Advance Studies Diploma from Mountain Empire Community College and has participated in Governor's School.
Outside of the hallways of J.I. Burton, she has tutored young students and been involved in church activities.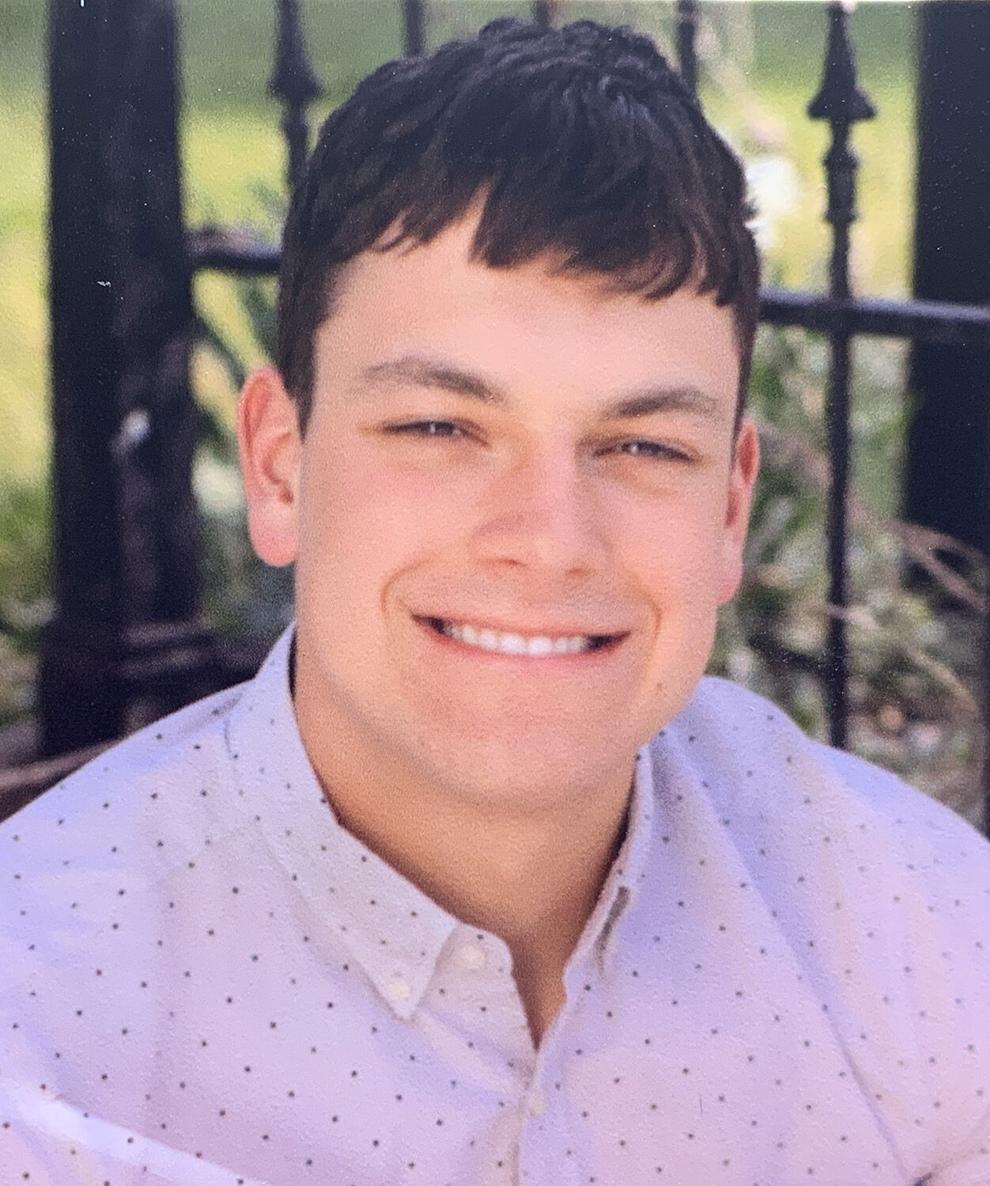 A team captain in football, basketball, baseball and on the academic team, Gilmer is a member of the National Honor Society, having compiled a 4.1 grade point average, including several advanced courses.
Gilmer works as a construction equipment mechanic for the US Army National Guard and delivers food to the needy for the Nickelsville Ruritan Club. He also performs residential lawn care in the community.
He is also a member of the school's yearbook committee.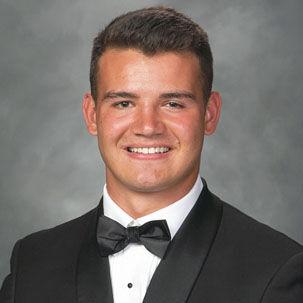 A member of the football and baseball teams at Johnson County, Greer has compiled a 3.778 GPA and an ACT score of 25, earning the Presidential Academic Excellence Award.
Greer has also performed voluntary community service through his church, the National Honor Society and the A.C.T.I.O.N Coalition, while being the 2020 Johnson County recipient of the Governor's Volunteer Stars Award.
He is a member of the National Honor Society, the Fellowship of Christian Athletes and has also participated in the JCHS drama "It's a Wonderful Life."
Greer placed third in the 2019 Tennessee Jr. Chef Competition, and has plans to pursue a career in food and restaurant management.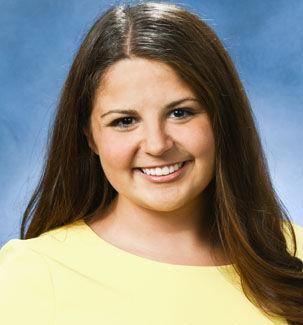 Part of the golf, swim and cheerleading teams at Morristown East, Hamer has a 4.356 GPA, while also completing work at Walters State Community College and Carson-Newman. She received the President's Scholarship for Academics from Carson-Newman and will continue her education there.
Hamer, who won the ESPY I AM SPORT award for her work in and out of the classroom, started the Canes Companions Club, which pairs students with special education students to help make their high school careers from fulfilling.
She has completed more than 200 volunteer hours, having been selected to the Governor's League of Extraordinary Teens and was a recipient of the Governor's Volunteer Star Award. Hamer is a member of the Fellowship of Christian Athletes, Family, Career and Community Leaders of America and is part of Hamblen County Youth Leadership.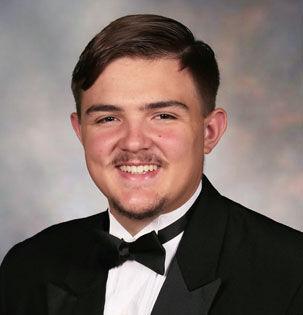 Football, forensics and the FCA Club are just some of the many activities undertaken by Hancock during his high school years.
When not making tackles on the gridiron, Hancock tackled the classroom as he sports a 4.5 GPA and has already completed 30 hours of college coursework. The FCA Club, Theatre Club and Student Council Association also took up some of his time. He was the state runner-up in VHSL forensics competition in 2021.
Hancock volunteered to help students at Chilhowie Elementary School and is active in his church.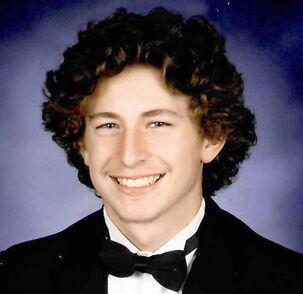 Hunter Hicks has excelled in track and field for the Castlewood Blue Devils, while staying on the right track outside of the sport.
Competing in cross country, track, basketball, baseball and football during his high school career, Hicks had success in every endeavor and was a team leader in those sports.
He has taken care of business in the classroom while compiling a 4.0 GPA and thriving in the Future Business Leaders of America, drama and forensics.
Hicks volunteers frequently with church activities.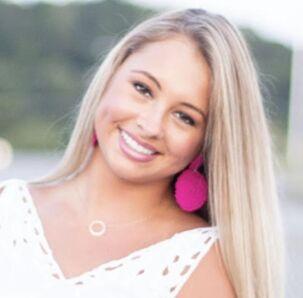 A state champion on the basketball court, Halle Hilton's victories have not just occurred in the athletic realm.
She has a 4.0 GPA in the classroom, is a member of the Future Business Leaders of America and has taken part in several charitable acts through Sword's Creek Community Baptist Church.
Hilton scored more than 1,000 career points in basketball and is one of Southwest Virginia's top 3-point shooters. Softball and volleyball success have been part of her story too.
Hilton hopes to major in nursing.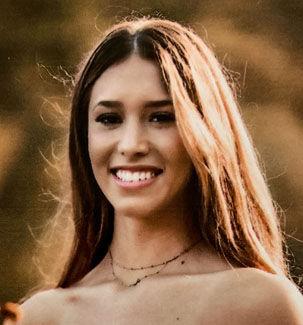 The 5-foot-10 Jones commanded respect as a hitter on the Bearcat volleyball team, where she was selected as the Southwest District player of the year three times.
Jones was just as successful in the classroom. She amassed a 4.33 grade point average while tackling advanced placement and dual enrollment courses.
In the community, Jones represented VHS as a Bristol Youth Leadership participant and logged over 100 hours in the Citizen in Action program.
The next stop for Jones will be Emory & Henry, where she earned academic and athletic scholarships.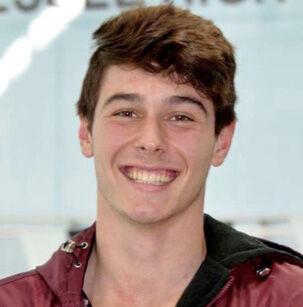 Ranked first in a class of 264 with a 4.0 GPA, Jones has earned all-region honors in golf and swimming, and all-conference acclaim in tennis and soccer, while serving as a captain for all four squads during his tenure at Tennessee High.
A member of the National Honor Society, the Beta Club and Future Business Leaders of America, Jones has completed 75 hours of community service with organizations such as YoungLife, Meals on Wheels, and assisting World Health Food Drive by packing meals for 10,000 people in Africa.
Also a child care provider and lawn care for elderly members of the community, Jones was instrumental in helping his teammates get through the challenges provided in the past year by the COVID-19 pandemic.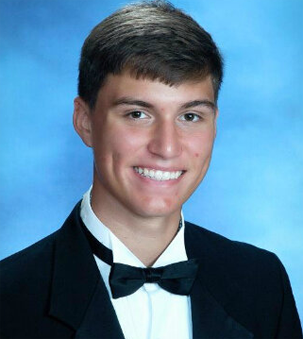 A four-year member and two-year captain for the Cherokee boys basketball team, Kenner has also earned numerous accolades for his academic prowess in English, math, science and social studies.
He has been an AP scholar and a Beta Club member, and is a three-year member of the Student Council, serving as vice-president two years ago and president this year.
Kenner has participated in community events related to Thanksgiving, Christmas and other activities through his church, while being chosen by the Cherokee High School faculty and his peers as a DAR Good Citizen.
Kenner, who has represented Hawkins County at the Holston Electric Youth Leadership Summit, plans to attend Georgia Tech and major in Aerospace Engineering.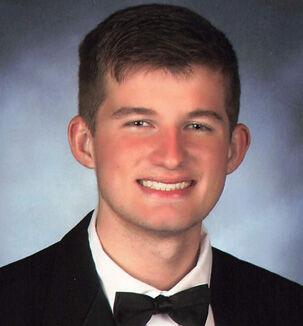 Cade Looney measures in at 6-foot-9, but his height is not the only thing that makes him stand out in a crowd.
Just check the numbers as he will leave Grundy with 2,047 points and 1,170 rebounds on the basketball court and a 4.04 GPA in the classroom.
Looney has also competed in baseball, golf and track and field for the Golden Wave and is an active member of Harman Memorial Baptist Church. His parents have hosted two foreign-exchange students and Looney has made it a point of learning about different cultures and customs.
Looney will continue his hoops career at Emory & Henry College and hopes to one day have a career in the medical field.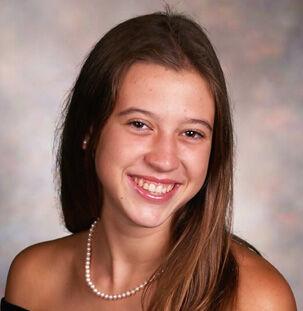 Ella Maiden can jump and she has soared to new heights at Patrick Henry.
A state champion in volleyball and track and field, Maiden left a legacy in sports and away from athletic competition as "humility," "kindness" and "caring" are used to describe her by coaches and teachers alike.
She has a 4.0 GPA, is a member of Abingdon Bible Church and from 2013-18 was a member of the Barter Youth Academy as she starred in many musicals.
Maiden will continue her volleyball career at Milligan University.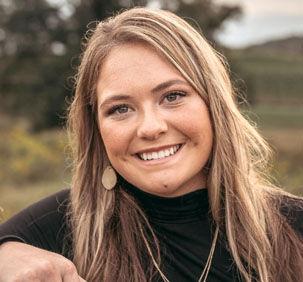 McAmis knows all about balance.
In academics, she earned a 4.13 grade point average with 21 college credits and various awards.
In the community, she made three mission trips to Nicaragua while also assisting with shoe drives and Operation Christmas Child. She worked weekly at the Olive Branch Early Learning Center and started her own videography business.
In athletics, McAmis was an all-district selection in volleyball, basketball and tennis.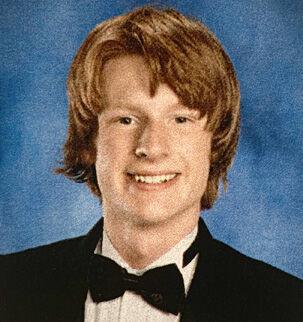 A state champion in track and an all-state performer in cross country, Minton has always gone the extra mile in every endeavor.
He has a 4.28 GPA and in February 2020 he completed an engineering project which involved the comparison of two balancing systems for Lithium-Ion Batteries.
Soccer, scholastic bowl and forensics are part of his extensive resume as well.
Described by a GW administrator as "genuine, honest and humble," Minton has worked with the HOPE Ministry and is an active member of the youth group at St. Paul United Methodist Church.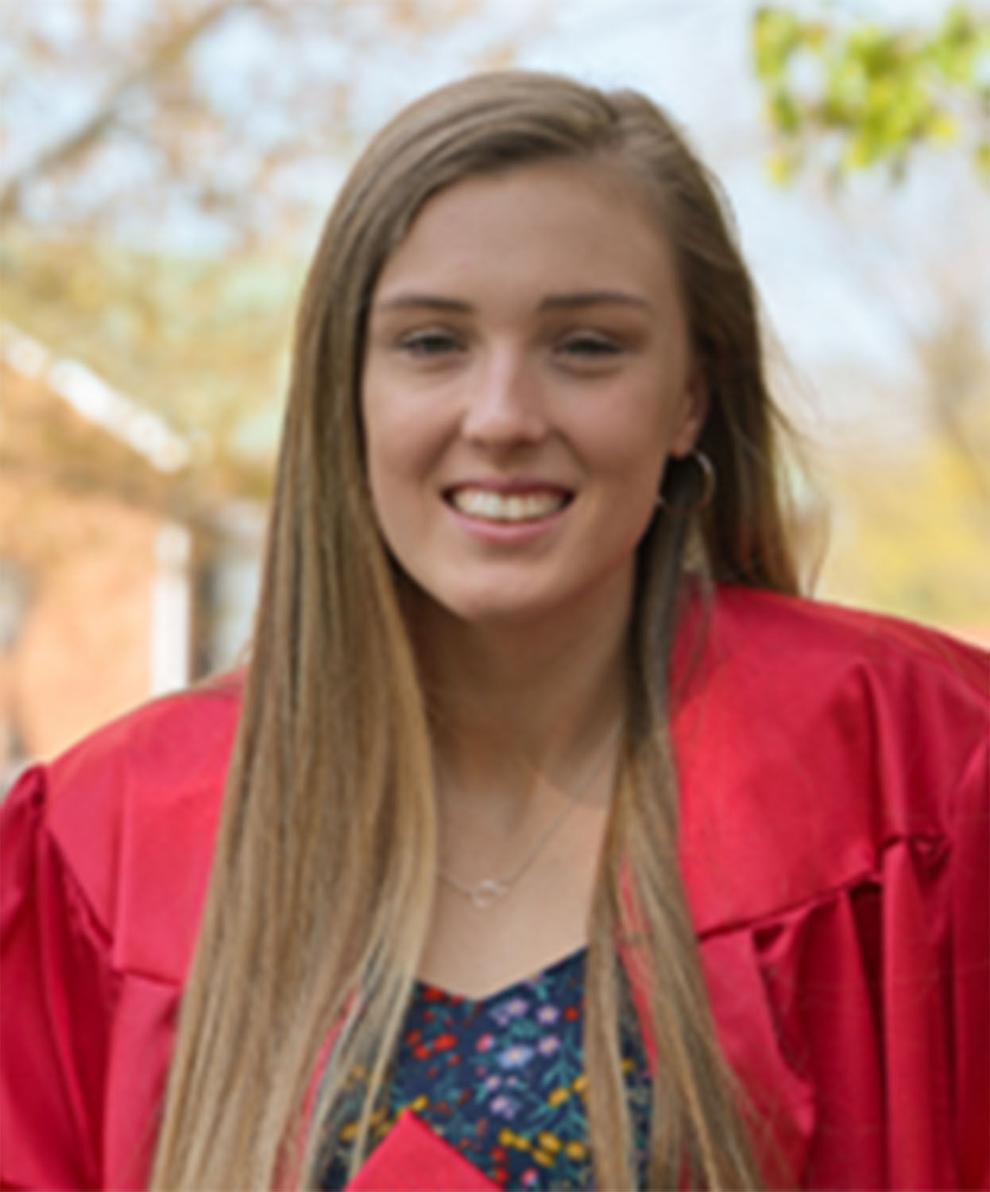 A four-year letterman in volleyball and basketball, and two years in softball and soccer, Moss also carries a 3.79 grade point average.
She has been a three-time member of the Student Council Association, serving as president during her senior year.
Moss also belongs to Hurricanes for Christ, and has been involved in numerous community service activities, including Santa's Elves, pet food and school supply drives, daycare for at-risk kids, sports camps volunteer and is active in her church.
She was an All-Region 2D honoree in both volleyball and basketball as a senior, and holds the school record for most kills in a volleyball match for the Scarlet Hurricane.
Her career goals include either business or pediatric healthcare.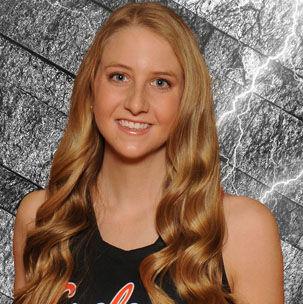 Norris battled through numerous injuries, including hip issues in the past and a sore knee as a senior, to contribute in both basketball and soccer for the Cyclones.
She has maintained a 3.9 GPA, while taking dual enrollment courses at Northeast State Community College. She is also the SGA student body president, part of the National Honor Society and Key Club and volunteers with the Kiwanis Club.
Norris is involved in the EHS School Improvement Plan team that looks to improve the school for future students, in addition to being a member of the Chick-fil-A Leader Academy involved in community service with the motto "Impact through Action."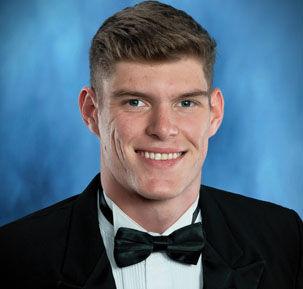 Cole Pickett has passed for more than 5,000 yards in his high school football career, but he's never passed on working hard or showing dedication.
Pickett has been a team leader as his team won four straight regional titles on the gridiron, while starring in baseball and baseball as well.
The student representative to the Galax City School Board and SCA President, Pickett has a 4.0 GPA and plans on pursuing a career in physical therapy.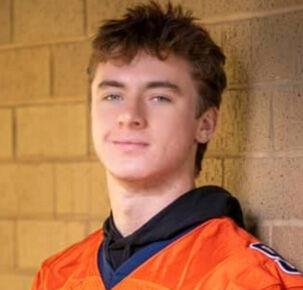 Rasnick earned the title as Mr. Clutch in Big Stone Gap.
With a mix of intelligence and innovation, the 5-foot-8 guard scored 1,328 points in basketball and made the key jumper this season that lifted the Bears past powerful Radford in the VHSL Class 2 boys basketball semifinal. Union went to claim the state championship.
In addition to juggling basketball, football and track, Rasnick posted a 3.67 grade point average while completing requirements for an advanced diploma.
Rasnick will attend the University of Virginia's College at Wise, where he plans to major in business and play basketball.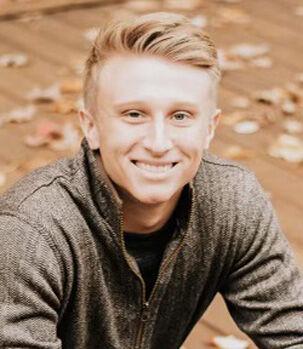 A three-sport standout, Nick Raymond is No. 1 in the classroom.
He has a 4.33 GPA and is the valedictorian of his class. DECA, SCA, FLBA, FCCLA and the National Honor Society are among his other activities.
A team captain for baseball, basketball and football, Raymond is both talented and respected by his teammates and coaches.
Raymond will attend Virginia Tech and hopes to one day practice dentistry.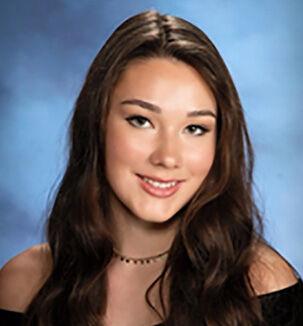 A self-taught guitar and ukulele player and songwriter, Ross has participated in track and field for eight years, basketball for five and has been a two-time all-conference soccer player, serving as a senior captain on the pitch.
Also a writer of creative stories, Ross is a member of the Rain Team, helping to assist with environmental awareness in her community, working on a solution for a regional recycling crisis.
She has earned numerous honors, including Appalachian Highlands 20 under 20 Award, Unified Partner of the Year for her efforts with the Special Olympics, and the Martin Luther King Jr. Award for her display of leadership, activism and optimism.
oss is also a Scholar Athlete of the Week, an award offered once a year for athletic and academic achievements. She has also been part of the Student Government Association for four years.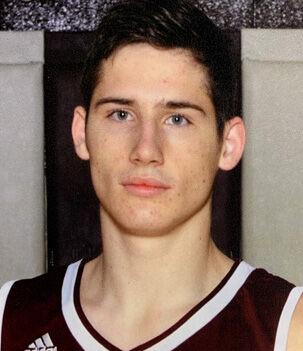 Sexton is ranked sixth all-time in scoring at Unaka, scoring more than 1,500 points during his four seasons with the Rangers, earning All-Watauga Valley Conference honors three times. His 42 points in a single game is the second highest total in school history.
He is ranked in the top in his class with a 3.7 GPA, taking AP, college preparatory and state dual enrollment courses, focusing on Agricultural Science to better prepare for his chosen career as a game warden.
A member of the National Honor Society, Sexton has also been a class officer and has served as a mentor to other students. He was chosen by Unaka faculty as Mr. Freshman, Mr. Sophomore and Mr. Junior at Unaka.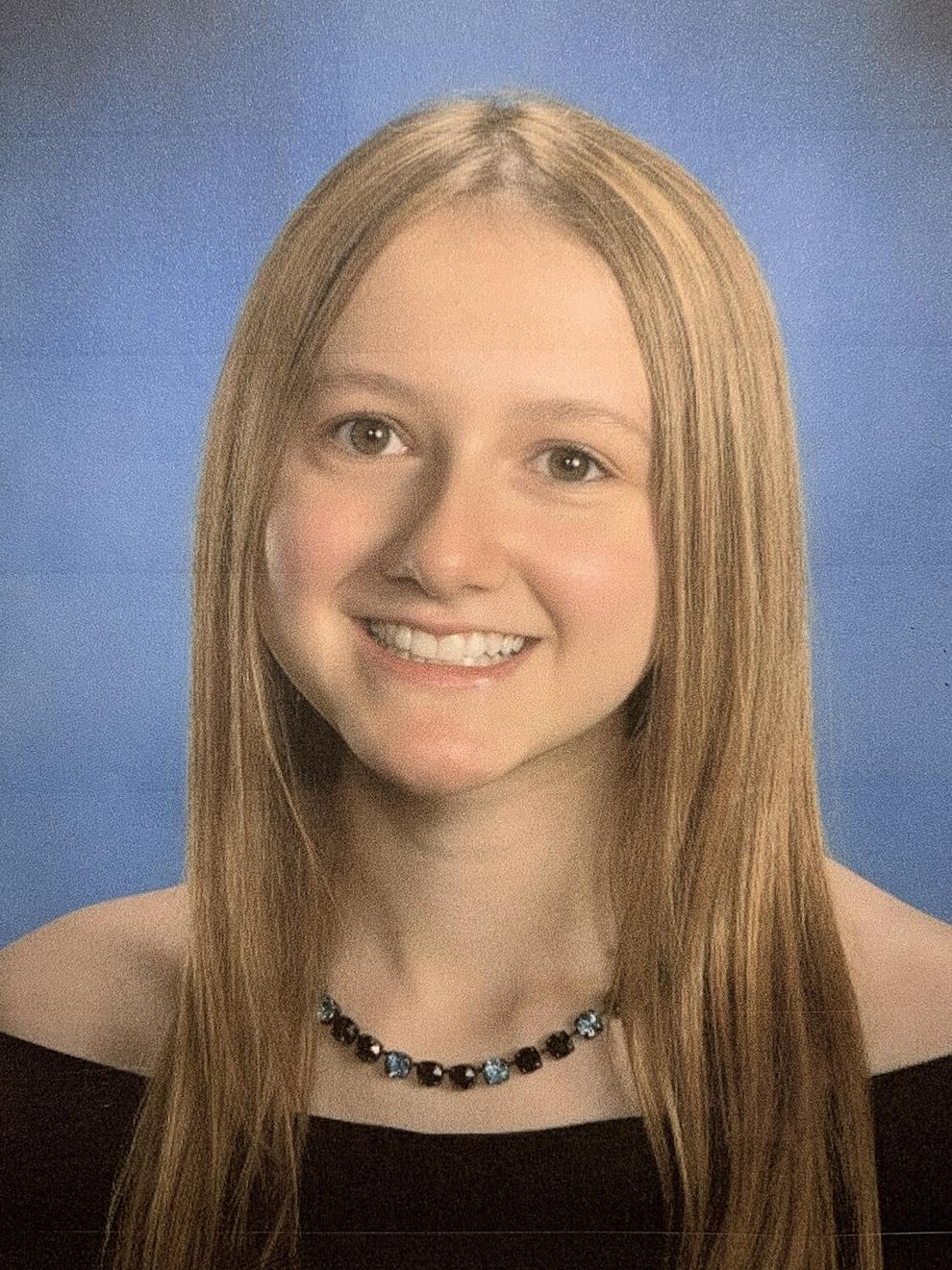 A member of the track and field, cross country and tennis teams, Streeby also has a 4.07 GPA and is a member of the National Honor Society and Distributive Educations Clubs of America (DECA). She also accumulated 24 college credits that dual enrollment courses at Wytheville Community College.
An office and customer service assistant at Food Lion in Wytheville, Streeby has logged more than 120 hours of volunteer service in her community.
Streeby has been a regional champion and qualified for state competition in cross country, outdoor track and indoor track. She will attend Emory & Henry College in the fall.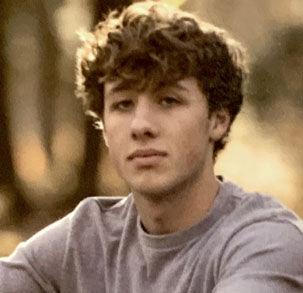 Wess compiled a 4.051 grade point average while competing in three sports.
In addition to serving in a variety of clubs, Wess has been involved in backpack ministry and Youth Life programs. He was scheduled to participate in a 2020 mission to Costa Rica, but that trip was cancelled due to COVID-19.
Wess was a two-year team captain in basketball, where he twice earned all-district and all-region honors.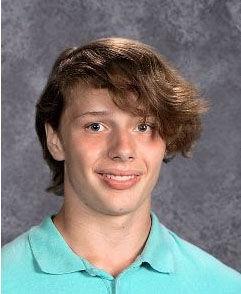 Wohlford was a powerful force in athletics and academics for the Trojans.
With a 4.0 grade point average, Wohlford earned the title of class valedictorian and was recognized as a Washington County Community Scholar. He shared his thirst for learning by serving as a mentor to elementary students in the "Battle Buddies" program.
In athletics, Wohlford was selected as a second-time All-Mountain 7 District running back as a senior and rushed for 184 yards in his final game. He has also been a four-year state qualifier in indoor and outdoor track.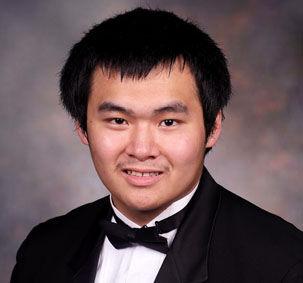 Justin Zhang is the definition of brains and brawn.
The brawn comes into play on Friday nights as he is a star defensive lineman and battles in the trenches for the Panthers. The brains are evident by his 4.2 GPA and his success on the school's Scholastic Bowl team.
Zhang will receive a two-year degree from Virginia Highlands Community College as well and has also taken part in basketball, track and field, the BETA Club, FBLA Club and volunteering at local food pantry.
He also finds time to work in the restaurant his family owns.