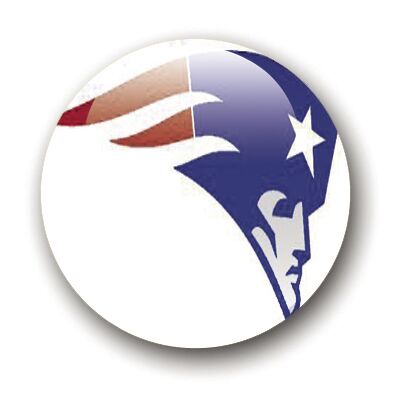 BLUFF CITY, Tenn. – The Sullivan East girls basketball program can get district tournament rings for the first time in 20 years, though District 1-AAA Most Valuable Player Jenna Hare would rather not put hers on her left pinky finger.
Hare scored 17 of her 22 points after having her dislocated finger popped back into place and taped to her ring finger with 1:29 left in the first half and the Patriots defeated Sullivan Central, 62-53, in the championship game Monday at the Dyer Dome.
Both teams will host regional quarterfinal games on Friday. East (24-4) plays Cumberland Gap (9-8) and Central (18-9) will take on Greeneville (19-7).
It was the first district tournament title for East since Mickey Forrester's 2000-01 team achieved the feat with senior Melissa Ervin and junior Katie O'Dell.
"Our kids were tough all year," East coach Allan Aubrey said. "They've overcome adversity with Covid issues. I'm just really proud of 'em."
Hare was staring at adversity when she realized her pinky and ring finger were no longer parallel. She reentered the game quickly, but then threw up at halftime.
"It hurt pretty bad there for a second," Hare said. "Thankfully, it was near halftime. So I was able to calm myself down and then I was able to come back.
"I thought I was gonna pass out too for a second. I was not expecting it to look like that. I heard like a pop and I knew something happened. But I was not ready to see it all crooked. It was a little scary."
Hare scored 12 points in the fourth quarter, including both ends of a one-and-one for a 58-50 lead with 1:02 left.
"Early in the season, Jenna forced a lot of shots, but as the year's gone on, she hasn't," Aubrey said. "And because that's happened she actually scores more because she gets better looks."
Central basically forced East's Hannah Hodge to shoot early in the game. She missed a couple of jump-shots, and after being taken out briefly, the role player responded emphatically, scoring all 13 of her points in the first half, including three 3-pointers.
"We took her out because she missed a couple and I could see in her eyes, 'Hey, I'm not gonna make any,'" Aubrey said. "And we know she can make 'em. She's a good standstill shooter. Gracie (Rolston) made a big one, too. … You've gotta have those kind of contributions in games like this because there's so many good players on the floor."
Central's long-armed 6-foot-1 Bre Yarber was arguably the best. She scored 32 points Monday after scoring 42 in the Cougars' previous visit to Bluff City, which was the Patrick Henry (Virgina) transfer's first game against the Patriots. She also had a handful of blocked shots on Monday.
"We were a little frustrated, like, 'How do some of these go in,'" Hare said. "She's a great player. We knew that coming. We knew she was gonna score some points. …
"There toward the end the main goal was to make sure she didn't go off too much. I think we did as good as we could."
Central coach Kristi Walling was quick to credit the effort of Yarber, and noted the clutch play of East's Hodge.
"We kind of made a decision to stop the others and make somebody step up, and Hodge stepped up," Walling said. "That was the difference in the ball game. They had players that stepped up and we didn't. …
"(Yarber) did what we needed her to do. She did everything we asked of her defensively. Offensively, I think she had 32. I mean I don't know what else you could expect from somebody."
East got nine points from senior wing Emma Aubrey – all from 3-point range. Junior point guard Riley Nelson added eight points and seven assists, and Hayley Grubb scored seven points.
One aesthetically pleasing Patriots sequence in the second half began with Hare driving baseline from the right corner and whipping an over-the-shoulder pass to Grubb, who drove into the lane from the right wing and fired a pass to Aubrey in the left corner, where she launched a 3-pointer that gave East a 35-31 lead with 4:54 left in the third quarter.
It ignited a 12-1 run that Aubrey capped with another 3-pointer – this one via a Nelson kick-out – to put East up 44-32 with 2:45 left in the third period.
Central was no closer than six points the remainder of the game.
"My kids have bought in to each other," Aubrey said. "You've got a point guard like Riley, who's thinking pass first anyway, and then that's just kind of contagious. … Emma made three (3-pointers), but man, the last one she made was the momentum one that kind of put us over the top."
Central's Jaelyn West scored six of her seven points from 3-point distance.
Hare's grandfathers are former Sullivan Central boys coach Dickie Warren and former Sullivan East girls coach Frank Hare. Warren's attendance Monday was a rare blessing during this pandemic season.
Warren even tried to get Hare a whistle or two.
"There was one time I looked over and he was standing up with both his hands up screaming, 'That was a foul,'" Hare said with a smile. "It was the funniest thing. I didn't even think I could move that fast. But he got up so quick. …
"It meant the world to me that they got to come. I wanted to make sure we gave 'em a good game to watch."
Indeed, it was almost like she'd made a pinky promise.