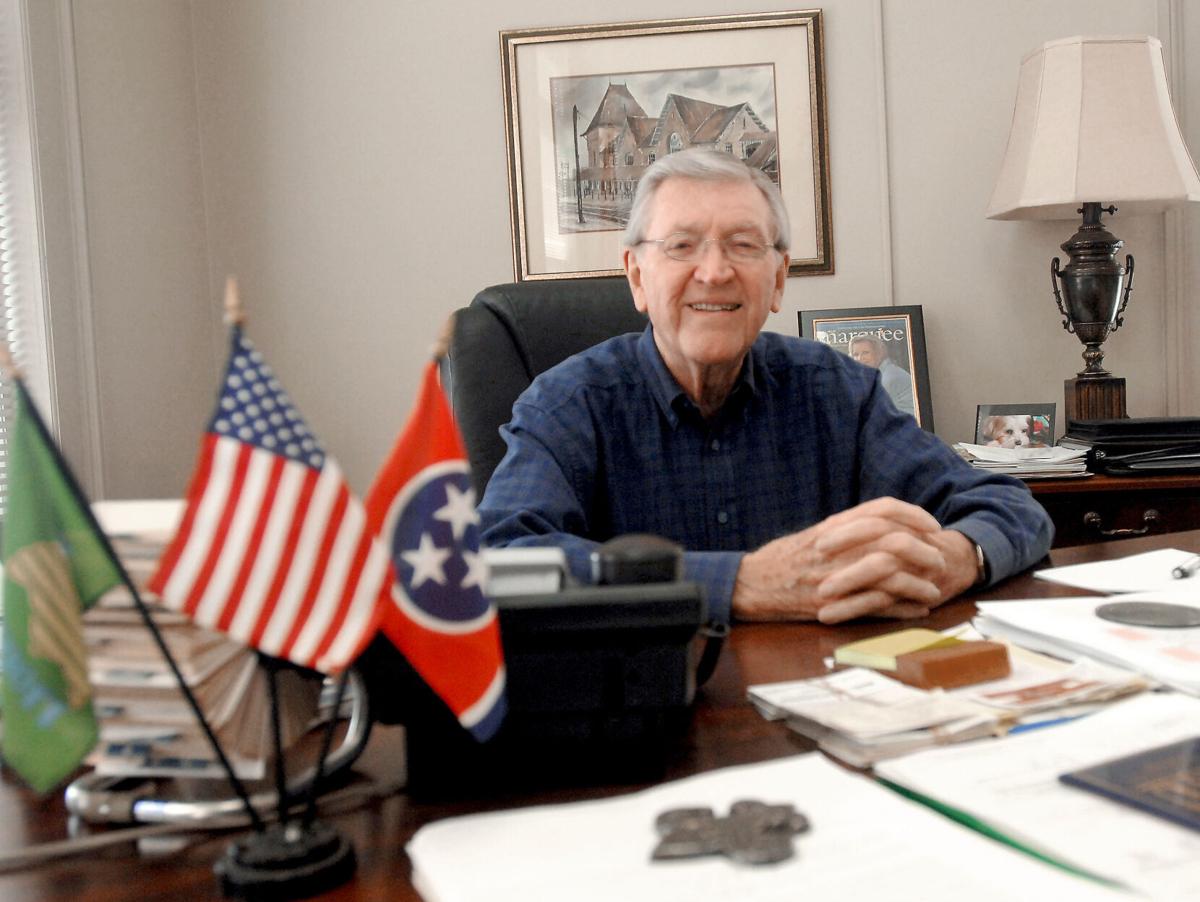 The world of motorsports is too often dominated by egos, bombast and agendas of the rich and famous.
Then there was Carl Moore.
One word describes this unique leader – gentleman.
Moore, who died Thursday at 91, left an indelible imprint on Bristol, Northeast Tennessee and beyond.
Many folks know that Moore was a Tennessee senator and co-founder of both Bristol Motor Speedway and Bristol Dragway. But there's more to this story.
This writer had the honor of knowing Moore on a personal level, and I will forever cherish our wide-ranging conversations.
We talked about the early and gritty days of NASCAR where the path to stardom was based more on raw talent and courage than daddy's money and a telegenic smile.
We talked about the appeal of Monster Trucks, drag racing, horse racing and stock car racing pioneers such as Curtis Turner, David Pearson and Wendell Scott.
We talked about the success of Carl's gifted son Randy, who carved out his own path to become a nationally known driver in several forms of motorsports.
We talked about the history and future of Bristol, a city which Moore dearly loved and helped to mold through his countless community efforts.
We also talked about humility and mortality. On a bleak morning when this writer was dealing with yet another health setback and nervously awaiting a grim diagnosis in a crowded waiting room, it was Moore who took the time to lift me up with his counsel and compassion.
Moore was one of the most powerful and accomplished men in the southeast, yet he never acted the part.
From the BMS parking lot to State Street, Moore would stop, chat and listen to anyone who had a question or concern. Yes, he actually listened.
That every man approach served Moore well in the harsh worlds of business and politics, where Moore had the rare gift to break down barriers and work with officials from both parties.
But make no mistake, Moore was no pushover.
It took more than a bold dream for Moore, Larry Carrier and R.G. Pope to build and grow a NASCAR track on a former dairy farm in the hills of Northeast Tennessee.
In his trademark humble fashion, Moore shared with me how he dealt with maverick drivers, rowdy fans and skeptical NASCAR officials.
Somehow, Moore and company were able to transform little Bristol into one of the most iconic facilities on the entire American sports scene.
No ego, no bragging, no cussing and certainly no holier-than-though attitude with Moore.
Along with countless other people, I sure will miss this gentleman named Carl Moore.
The motorsports world, and the country, would be wise to learn from his example.