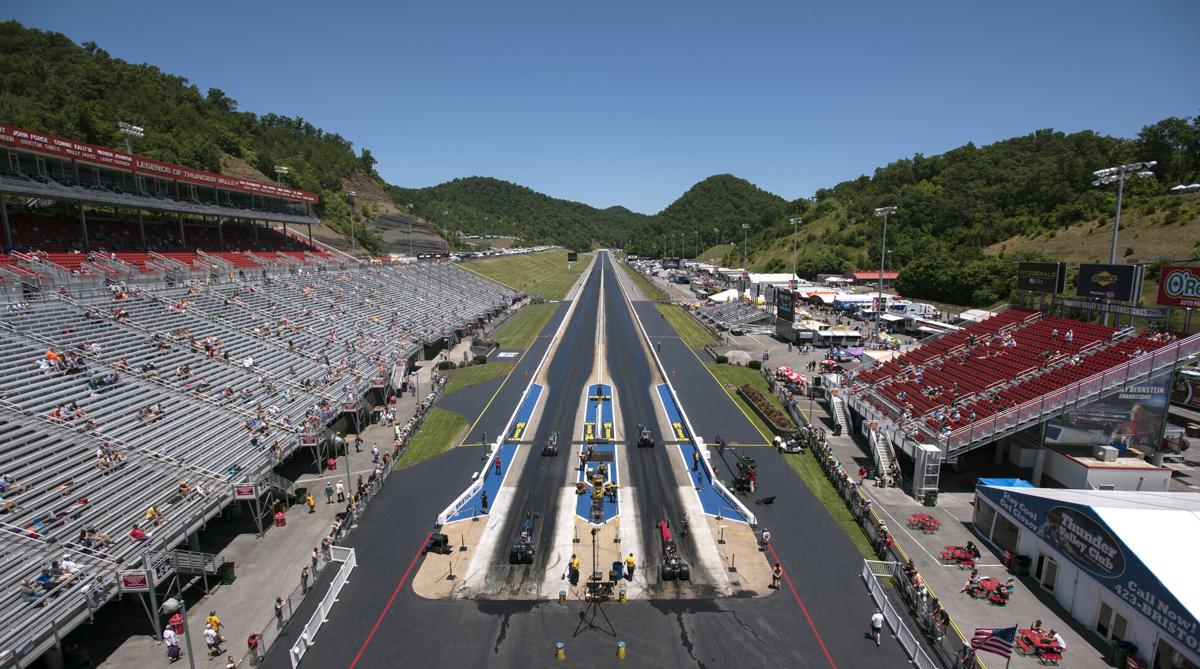 Bristol Dragway was proclaimed "Drag City USA" in 1965 by former Tennessee governor Frank Clement.
Since then, the scenic strip carved into the Northeast Tennessee mountains has been at the forefront of the sport.
In addition to innovative features such as a press tower and expansive seating, Bristol Dragway fans have witnessed the evolution of the Funny Car class and the development of superstar drivers such as John Force and Bob Glidden.
Judging by the news this week, it appears the first NHRA event to be held at Thunder Valley since June 2019 will bring Bristol back onto the national stage.
Today at zMax Dragway in Charlotte, NASCAR team owner and three-time Cup series champion Tony Stewart is expected to announce that he will form both a Top Fuel and Funny Car team in 2022 with his fiancé and current NHRA Top Fuel driver Leah Pruett. NHRA president Glen Cromwell is scheduled to attend the press conference.
Three-time Funny Car world champion Matt Hagan is the favorite to earn the new Funny Car ride for Stewart.
On Wednesday, officials from Don Schumacher Racing revealed that eight-time Top Fuel world champion Tony Schumacher will return to the driver's seat for the 2022 season opener at Pomona and is scheduled to run the full 22-race schedule.
Expect more big news this weekend involving current Funny Car title contender Ron Capps.
On Friday afternoon at Bristol Dragway, Toyota Racing official Paul Doleshal is scheduled to make an announcement involving new team ownership and drivers.
With just three events remaining in the Countdown to the Championship, the stakes will be high for the long-awaited NHRA Thunder Valley Nationals.
In the Top Fuel Class, three-time series champ Steve Torrence has a 52-point over Brittany Force.
Hagan has a 33-point lead over Capps in Funny Car, and Matt Smith clings to an eight-point margin over Steve Johnson in Pro Stock Motorcycle.
The Pro Stock category is not part of the Thunder Valley Nationals, but Greg Anderson has an 81-point advantage over Erica Enders.
Strap in tight, it's going to be a wild weekend at "Drag City USA."