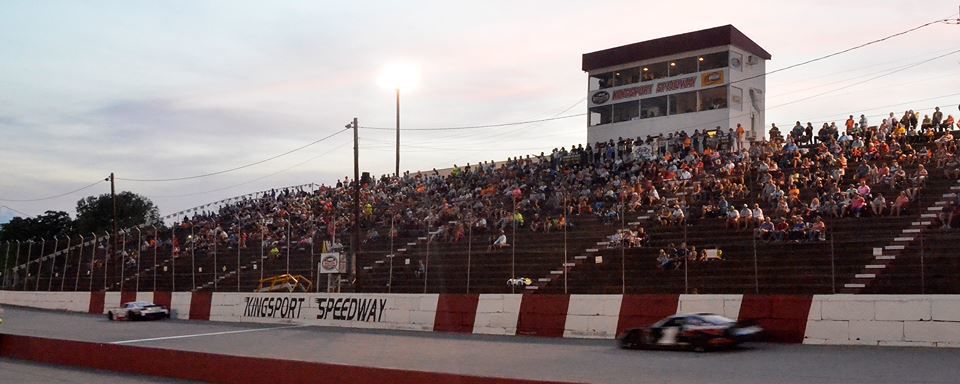 Abingdon teenager Chase Dixon described the past two months as a waiting game.
"We've been waiting to see what would happen with the coronavirus situation," Dixon said. "I'm just glad we're finally to the point where we can get started racing."
Dixon, 16, plans to be one of the competitors tonight at Kingsport Speedway for a five-division program scheduled to begin at 8.
According to general manager Karen Tunnell, the 3.8-mile concrete Kingsport Speedway will hold non-NASCAR sanctioned events until NASCAR resumes at tracks across the country.
"We're very excited to get kicked off for the 2020 season," Tunnell said. "Since this event will not be sanctioned by NASCAR, we're looking for a lot of different cars."
Tunnell said that fans will be allowed into the grandstands and cars will be allowed in the tier parking areas above the track.
"We do ask everybody to adhere to the social distancing guidelines," Tunnell said. "Masks are recommended but not required."
Virginia Gov. Ralph Northam announced Thursday that race tracks in his state can get underway with single-day events that have no fans. He also mentioned that the June 10 NASCAR Cup Series at Martinsville Speedway now has the green light.
On Tuesday, Northam ordered everyone older than 10 to begin wearing face coverings by Friday to lessen the spread of the coronavirus. But Northam did not offer details on how that mandate will be enforced.
A social media stir was created over the Memorial Day weekend when an estimated crowd of 4,000 attended Saturday's opening race at Ace Speedway in Altamahaw, North Carolina. South Alabama Speedway in Opp, Alabama, also allowed fans for its racing program.
The turnout at Ace Speedway came despite an order from North Carolina Gov. Roy Cooper that prohibited outdoor gatherings of over 25 people.
Defending NASCAR Cup Series champion Kyle Busch, who has been outspoken in his support of wearing a mask, responded via Twitter after seeing photos of the large crowds for the short track events. Few of the fans at Ace Speedway were seen wearing face covering.
"When all of this kinda went down, much of it was spoken about masks," said Busch following his victory in Monday's Xfinity Series race at Charlotte Motor Speedway. "With where we're at today with people saying masks don't mean anything, I still think there's a sense of human hygiene and taking care of your neighbor.
"Obviously I know the masks aren't going to really cover up any virus but we're all doing what we can as far as social distancing. And if we can't do that, you try to wear a mask. So I saw the grandstands packed, and just figured, hey we can all take care of our neighbor. That's just kind of my idea."
NASCAR has decided that no fans will be allowed at its events until at least June 21.
The first live sporting event in Northeast Tennessee since COVID-19 was actually held last Friday at Volunteer Speedway in Bulls Gap. A large crowd braved multiple rain delays and crashes to watch 143 competitors.
A number of drivers have participated in test sessions at Kingsport Speedway the past two weeks. Tonight's program includes action in the Late Model, Sportsman, Pure Street, Mod 4 and Pure 4 divisions.
The grandstands will open at 4 p.m., with qualifying at 7. No points will be offered.
Before COVID-19, Dixon was preparing for his rookie season in the elite Late Model class on the NASCAR Weekly Racing Series.
"Due to the COVID-19 sanctions back in March, our racing plans suddenly got derailed," Dixon said.
For now, Dixon will be competing in the non-NASCAR sanctioned events.
"I'll be racing against guys with a lot of experience and against many drivers who have been racing before I was even born," Dixon said.
The adventure begins tonight at Kingsport Speedway.
"We're just real excited to get back racing at one of the area's most historical tracks," Tunnell said.
Be the first to know
Get local news delivered to your inbox!