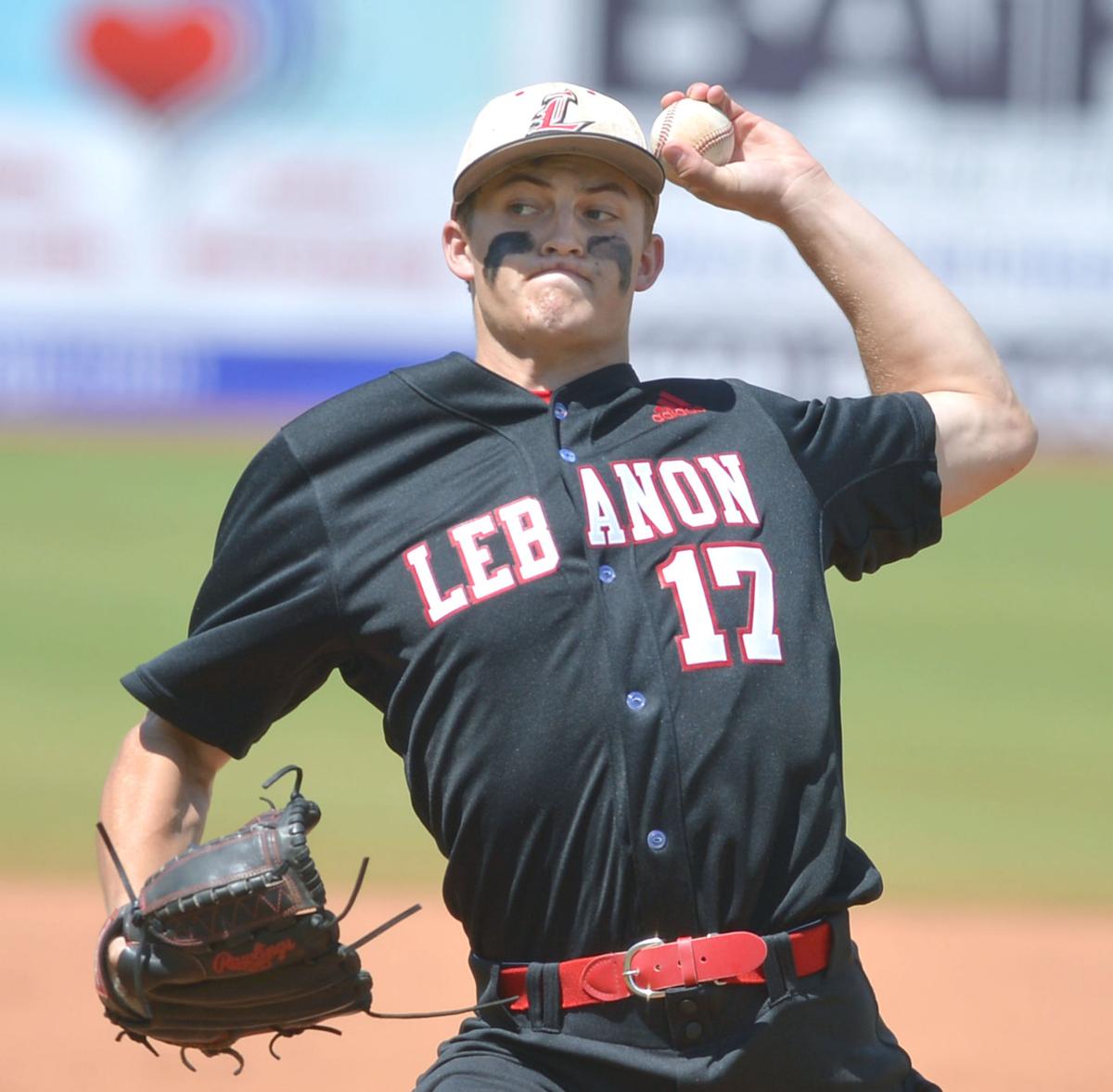 The top high school baseball player in Southwest Virginia plans on pitching in the new-look version of the Appalachian League this summer.
Matthew Buchanan – Lebanon High School's ace left-hander and a University of Virginia signee – is among the 159 individuals currently in the player pool for the amateur wood-bat league.
Previously a professional rookie-league featuring affiliates of Major League Baseball squads, it was announced in September that the Appy League would transform into a circuit for rising freshmen and sophomores in college as a joint venture of USA Baseball and MLB.
Buchanan would certainly be a drawing card as the 10-team league enters a new era, especially if we were to take the mound for the Bristol State Liners, Kingsport Axmen, Johnson City Doughboys, Elizabethton River Riders, Bluefield Ridge Runners or another franchise not far from his hometown in Russell County.
Right-handed pitcher Matt Taylor, a redshirt sophomore at the University of Kansas, is another local guy in the Appalachian League player pool. He played at Dobyns-Bennett High School in Kingsport, Tennessee.  
Buchanan has pitched in events at Bowen Field in Bluefield, Calfee Park in Pulaski, DeVault Stadium in Bristol and TVA Credit Union Park in Johnson City before, so there would certainly be a level of familiarity.
How did Buchanan get hooked up with the Appalachian League?
"It all came about whenever my [future] head coach at UVa, Coach [Brian] O'Connor called me to let me know that they were considering putting me in a summer league," Buchanan said. "The pitching coach, Drew Dickinson, called me up about a month ago saying that they were going to put me in the new Appy League this year."
Buchanan fits the label of top prospect and has a career record of 17-0 with 11 shutouts at Lebanon. As a sophomore in 2019, the 6-foot-1 southpaw went 12-0 with a 0.48 ERA and struck out 144 batters in 64 innings of work, while compiling a .386 batting average at the plate.
While the coronavirus (COVID-19) pandemic canceled the 2020 VHSL season, Buchanan had a busy summer honing his craft with the Kansas City Royals scout team in events all over the country. Buchanan also pitched in some border battle events in North Carolina and the regional scouting series in Georgia.
With his polished mechanics and strong repertoire of pitches, there is a good chance Buchanan could be selected in July's Major League Amateur Baseball Draft.
"That has always been a thing I have thought about, ever since I was a kid," Buchanan said. "Of course it is every kid's dream who plays baseball, but all I can do is keep working hard and whatever happens, happens. I just have to control the things I can control. So, yes I think about the draft whether it be this year or three years from now, but MLB is where I want to be someday."
Buchanan will likely be a late arrival to the Appy League, which opens its season on June 3.
The VHSL state finals are scheduled to be played on June 26 and the Buchanan-led Lebanon Pioneers plan to be a participant. Lebanon finished as Class 2 runner-up to Chatham in 2019.
"It has constantly been on our minds ever since we played our last game there two years ago," Buchanan said. "To say we want to win is an understatement. It would be really nice to bring one back for the town, Coach [Doc] Adams and the team."
Regardless of what happens during his senior season at Lebanon, Buchanan knows that he will have a place to play this summer.
"It is nice, because with the shorter season for high school, I will have more chances to get to play and get better against really good competition in the new league," Buchanan said.