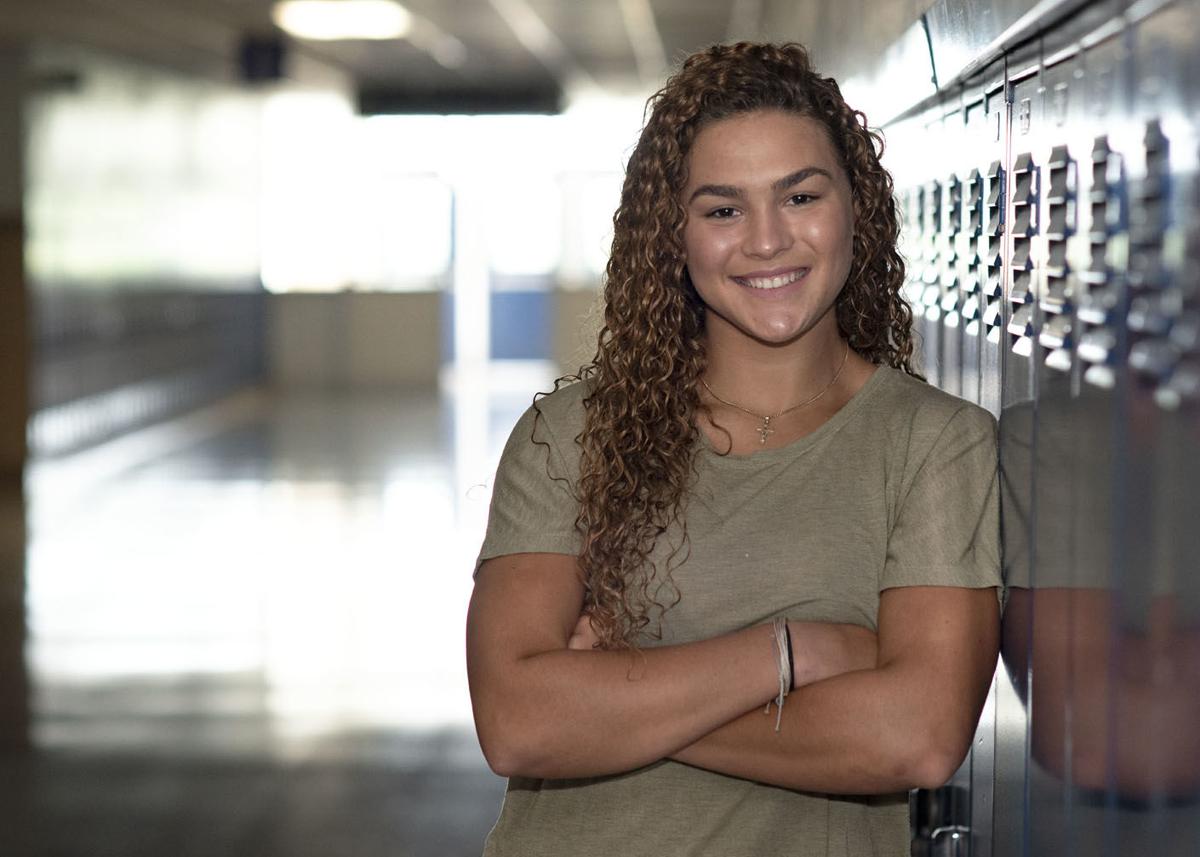 This award is brought to you by: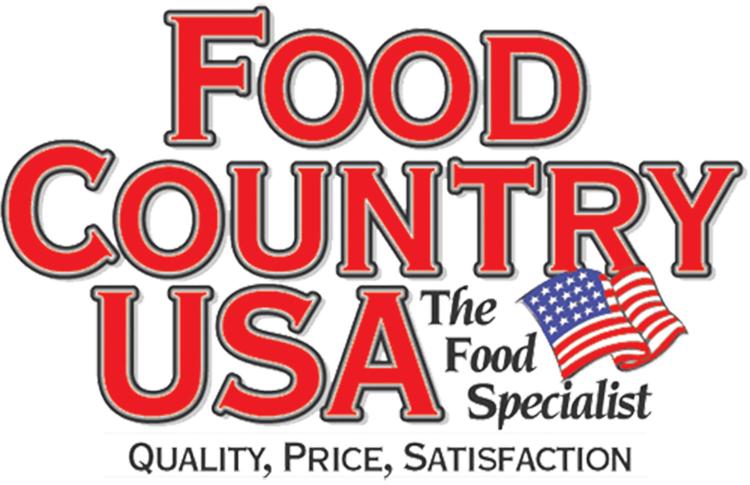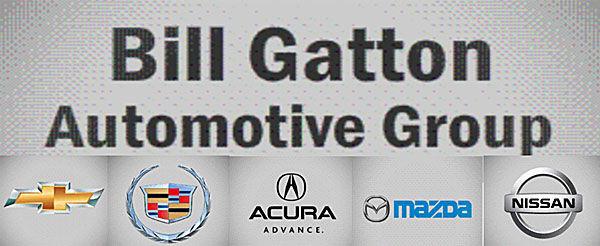 ABINGDON, Va. – Abingdon High School senior Peyton Carter has heard the cheers countless times before.
There was the thunderous applause on that night two years ago when she pumped in 20 points in leading the Falcons to a triumph over Brookville in the quarterfinals of the VHSL Class 3 girls basketball state tournament.
She was the subject of the adulation back in early-December when she scored her 1,000th career point in a season-opening victory over Virginia High.
The ovation was loud as Carter polished off a 23-point performance in a regional tournament win over previously unbeaten Carroll County three months ago.
Yet, there have been two instances over the course of her life when the clapping of spectators resonated much more and it had nothing to do with hoops.
The first time occurred during eighth-grade graduation at E.B. Stanley Middle School when she helped Spencer Salyer, a classmate with special needs, walk across the stage.
When Abingdon held its winter homecoming festivities back in February during a game against Wise County Central, Spencer's peers had nominated him to represent the senior class.
Peyton Carter once again volunteered to walk alongside him when his name was announced, just as she had five years earlier.
"When Spencer's teacher told me that Peyton had volunteered to escort him onto the court," said Minnie Boyd Salyer, Spencer's mother. "All I could think is this little girl is an angel and I'm so grateful God put her in Spencer's life. I have no doubts this young lady has a bright future and is going to make a huge impact on the world with her kind heart."
Carter has always had a connection to students with special needs.
In middle school she'd sneak out of the cafeteria and head to a special education class to eat lunch and play games with her pals.
"I actually have a great aunt that has Down syndrome and we'd always hang out with her when I was younger," Carter said. "I just love spending time with people who might not have all the privileges of everybody else. I love every minute of it when I spend time with them."
Carter has scored more points (1,551) and dished out more assists (421) than any female player in the history of Abingdon's basketball program, but those simple statistics don't carry as much weight with her as the genuine friendships she's made with Spencer Salyer and many, many others while walking the halls at AHS.
"Peyton Carter has one of the purest hearts that I know," said teammate Cassie Farley. "She does not have a mean bone in her body."
Even before the coronavirus (COVID-19) pandemic changed everything in March and truncated the senior years of students across the country, Peyton Carter noticed that her high school career was moving by at warp speed.
It seemed like just yesterday she walked in the doors of the school for the first time as a nervous freshman.
How would she sum up her four years spent at the building on Thompson Drive?
"Just a blessing," Carter said. "It's crazy how fast these four years have gone by. It's like a blur and in the blink of an eye it was over. I was in eighth grade and so excited to be a big kid playing on the varsity team."
The ninth-grader endured a big-kid problem four games into her high school hoops career when she tore the ACL in her left knee during a game against the Union Bears.
"All I could think about was hoping and praying that it wasn't something bad," Carter said. "The pain I had was a gimme that it was something bad, but I tried to keep telling myself otherwise. It was almost like I was in a dream, maybe a nightmare."
The prognosis wasn't good and Carter had to deal with the lengthy recovery process.
"Not only physically I struggled, but mentally I had to overcome that," she said. "I was constantly thinking about when I would come back and when I would get off the crutches. Definitely, the biggest setback in my life. But I wouldn't be the player I am today without going through that."
By the time she was a senior, Carter had become the best girls hoops player in Southwest Virginia and stuffed the stat sheet on a nightly basis. Her impressive final stat line during the 2019-20 season: 21.1 points, 7.4 rebounds, 6.6 assists, 3.0 steals per game.
She earned all-state honors and plenty of other accolades.
With four determined seniors, Abingdon won the Mountain 7 District regular-season title, finished as Region 3D runner-up, advanced to the state tournament and had a lot of fun while doing it.
"We were the closest team; I can't even put it into words," Carter said. "No arguments, just always fun and then business on the court."
Carter can be fierce during a game, wearing an intense game face as she plays with unbridled passion and a desire to succeed.
"Right before warm-ups, I kneel down, say a prayer and look up and say 'Let's go out here and win,' " Carter said. "I'm a completely different person on the court."
Her teammates would agree with that statement.
"I guess you can definitely say she flips the switch when she plays," said Abingdon senior Emily Breeding.
However, she can also provide a moment or two of levity when needed.
"This year when we played Carroll County near the end of the game Cassie Farley needed to shoot a pair of free throws to keep our lead," recalled teammate Sarah Walters. "Our coaches instructed most of our team to go back on defense, but Peyton stayed.
"When Cassie, who had struggled from the line a little bit in that game, went to shoot her free throws, Peyton was right there with her. She danced, she made silly faces and she helped Cassie relax so she could make her free throws. That story, in my mind, perfectly describes some of the joy of playing with an athlete like Peyton."
During her youth, it was a completely different activity that Carter initially embraced.
"When I was growing up through elementary school, I wanted to be a soccer player," Carter said. "That was my sport."
She played some softball as well, but two years ago turned her focus solely to basketball.
Competing for the Nautilus Express AAU team, she traveled to showcase tournaments in Louisville, Atlanta and other metropolitan areas.
Carter put in the dedication and commitment it takes to be a top-notch talent.
"Peyton was a good basketball player the first time I ever saw her," said Abingdon coach Jimmy Brown. "She has worked countless hours on becoming great though. She put so much work into strengthening all parts of her game. Not only that, but she has become a weight room beast too in getting her body ready for the challenge of playing at the Division I level."
She received a full scholarship to Tennessee Tech University and will play for the Golden Eagles of the Ohio Valley Conference. Again, her choice came down to relationships.
"I don't want to be somewhere where I can't have good interactions and good conversations with my coaches and teammates," Carter said.
Carter doesn't yet know what major she'll choose at Tennessee Tech or what profession she'll take up when her basketball playing days are done, but those who know her predict she'll be successful in whatever she does.
"She is driven to be the best," Brown said.
Carter carries a 3.9 GPA and is a member of the National Honor Society.
What is her favorite subject?
"I love math," Carter said. "I'm a math head."
She speaks Spanish almost fluently.
Carter is part of the student section at volleyball and football games, encouraging her classmates.
Her twin brother, River Carter, is a standout football player for the Falcons.
You could also say she has her own fan club in the hallways.
"Students with special needs at AHS light up when they see Peyton," said Abingdon teacher Mollie Rutledge. "Peyton makes each person feel like they are the most important person in the room."
Carter has volunteered in bowling and track and field meets with the Special Olympics and tries to include students from all walks of life into her own activities.
"In Advanced PE we were playing kickball," Breeding said. "She let one of the other students kick in her place and she ran the bases with him. Peyton is exactly the type of person that exhibits the word kindness and places others first."
These friendships are real and meaningful.
In the clique-driven world of high school, Carter takes time to talk to all of her peers.
It would be easy for a star athlete to be arrogant, but Carter is anything but and enjoys spending time with her buddies in those special education classes.
"She would drop everything or anything to help any one of them," Farley said. "It has always made my heart smile watching her help out with them and play with them when they wanted. She has such a kind heart and you could always see it when she was around them. She knew all of their names and they knew exactly who she was. They loved Peyton Carter and she loved them."
Empathy, compassion and unselfishness are traits that might be lacking in teenagers and society in general these days, but Carter has them both in abundance.
"The quality that impresses me the most about her is her ability to relate to others and understand what they need," Walters said. "She was always working to make me and her other teammates better. She understands that not everyone's goals, in the classroom and the court, are always the exact same as hers. She focuses on helping her teammates achieve their dreams, not hers."
It is fitting that Peyton Carter plays point guard on the basketball court, because it's a position that fits her disposition in life.
She dishes out compliments.
She facilitates friendships.
She assists others in need.
She passes off praise to others.
"Sincere kindness toward others, a sense of humility and an inner drive to work hard at everything," said Abingdon principal B.J. Lasley. "From Peyton, you get these characteristics every day. She doesn't have good days and bad days, Peyton is the same each day."
Carter departs Abingdon with her name in the basketball record book, an impressive highlight reel and the memories of many victories.
However, it's the bonds like the one she has with Spencer Salyer that tell you the most about a humble superstar.
"Spencer is nonverbal for the most part, so he can't come home and tell me about his friends, but I can definitely see him light up when I have seen them together," Minnie Boyd Salyer said. "That alone tells me that having a friend like Peyton means a lot to him. To see his face light up and reach out for her hand when she spoke to him the night of homecoming. Well, honestly it made me a little emotional. His whole life I just wanted him to be accepted and included and have friends and that moment assured me he always had been.
"Peyton is very much an inspiration. To see her not be scared or intimidated by what even most adults are is reassuring to me that there is hope for this upcoming generation."
Be the first to know
Get local news delivered to your inbox!