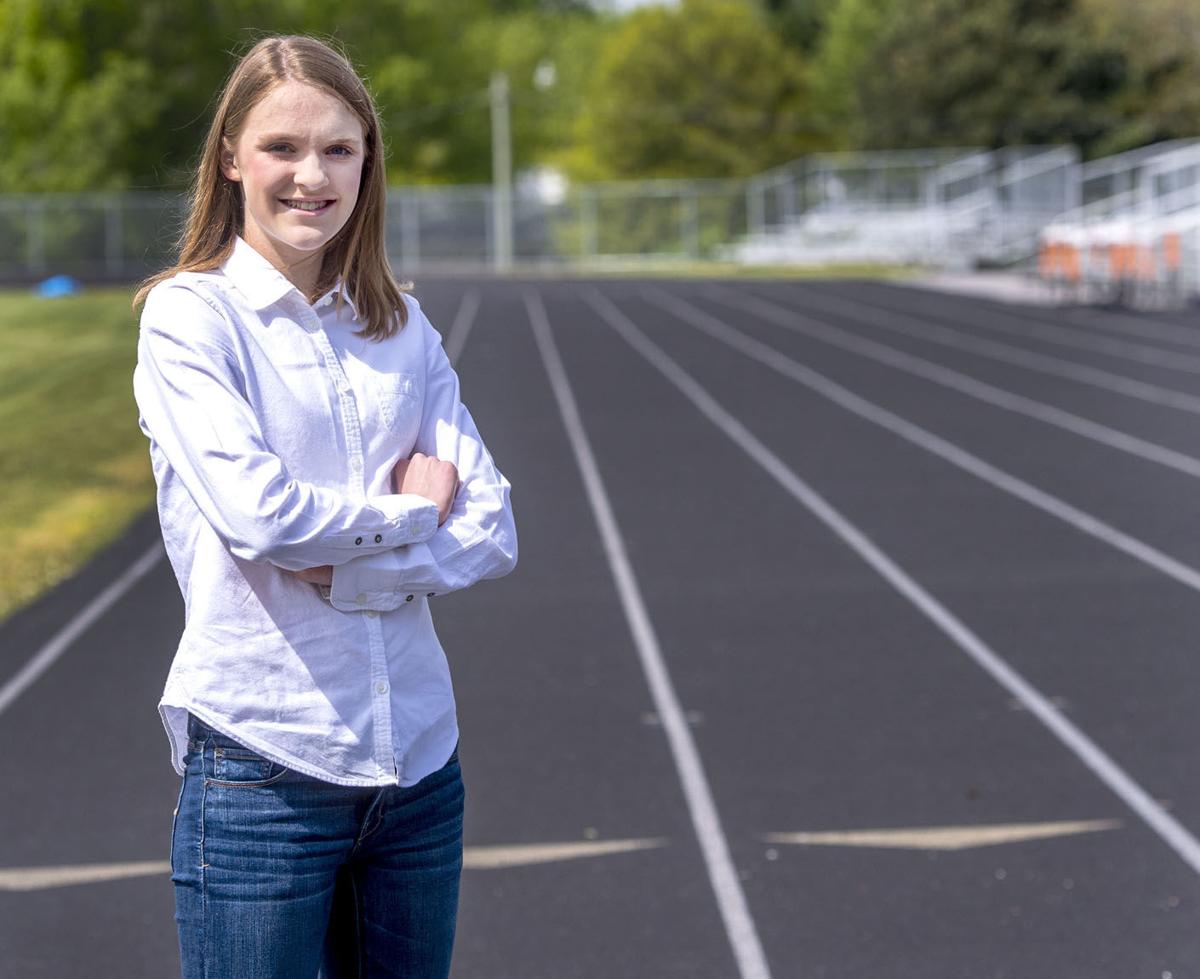 BRISTOL, Va. - Kelsey Harrington keeps pounding the pavement day after day. Hour after hour. Rain or shine. Cold mornings and hot afternoons. The soles of her On Cloud running shoes eventually wear thin.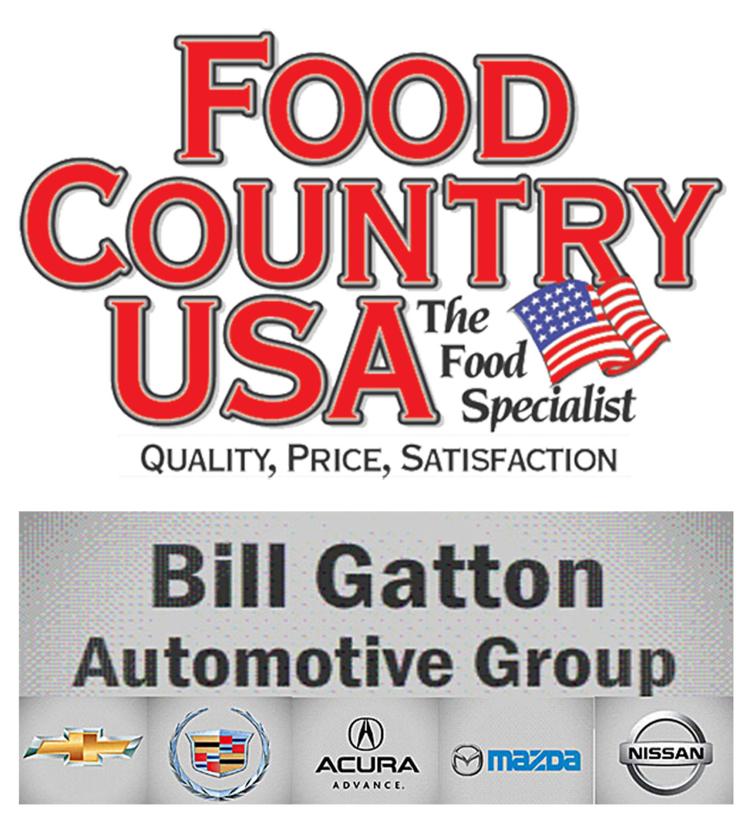 The Virginia High School senior thrives on putting one foot in front of the other maintaining a steady gait mile after mile until she feels like she is going to drop. She doesn't expect others to understand. It's the world she lives in. It's the world she loves.
"I just can't envision my life if I didn't run," said Harrington, who has broken record after record during her cross country and track career at VHS.
Harrington really can't remember a time when she didn't run.
"I was in the first grade and my mom [Cindy] took me to the track and she was jogging around. I was playing and she was trying to watch me and she said 'you should join in and run with me,'" Harrington said. "I fell in love with running and I'd go to the track every time she went and run with her."
It's about this time of year that Harrington, who runs the 1600 and 3200, would be focusing on the Southwest District track meet then the Region 2D meet and finally the VHSL Class 2 state meet.
In 2019, Harrington set records in both events. But, there will be no records in 2020, nor will she be running competitively in high school competition.
The COVID-19 (coronavirus) pandemic took that away.
"It's really disappointing not to be running competitively," said Harrington, who will be running cross country and track on scholarship at the University of North Carolina next year. "I really feel bad because this is the end of my high school career and I really wanted to see what I could do this track season. I wanted to break my PRs [personal records] and my state times, but…"
But then along came the coronavirus creating unmerciful havoc throughout every fabric of life.
Harrington keeps on running. Along winding roads through the neighborhoods and sometimes at nearby Suncrest Park. As long as there is a path to follow, Harrington will be there logging her steps.
For the past three years at VHS, Harrington put in her practice miles with the next track meet being a goal to focus on. That suddenly changed.
"It's tough running without a meet to look forward to," Harrington said. "But I've been running with my little brother [Chase, a junior track and wrestling athlete at VHS] and that helps."
It also helps knowing her running career won't be over after graduating high school. A new career will be starting at North Carolina.
"I'm really looking forward to running in college," said Harrington, who also considered Virginia Tech and Syracuse. "UNC got a new track coach last year and he's building the program."
And looking ahead to joining the team at UNC is what keeps Harrington going.
"Knowing I have a full scholarship to UNC and that I will be running at the next level is what motivates me," Harrington said. "I'm really looking forward to the challenge and I expect to do really good there."
Harrington is following a plan given to her by UNC, which comes down to running 42 miles per week broken down in long and short workouts. It would be no surprise if Harrington is going past those 42 miles.
After college, Harrington has already set a goal for herself.
"I really want to run the Boston Marathon with my brother," Harrington said. "I think that is a realistic goal."
Third-year VHS track coach Josh Shuler has seen Harrington's desire up close.
"Kelsey's work ethic is second to none," Shuler said. "You never hear her complain. If anything, I have to get her to slow down. I come to find out on the day of one of our track meets that she was running 10 miles in the morning.
"I told her, 'do you know what you could do if you lay off those 10 mile runs and run on fresh legs?' Kelsey's a warrior."
Harrington's resume is extensive, but not the least of which was this year setting the VHSL Class 2 state cross country meet record, school record and course record and she was only the seventh girl in VHSL history to break 17 minutes (16:55) and she was ranked 11th nationally in the 5K and ranks fifth all-time in the history of the VHSL.
She capped all that off with a fourth-place finish in the Foot Locker Cross Country National Qualifier in Charlotte, North Carolina, she was 21st in the Foot Locker national championship and took 20th in the prestigious Nike Cross Country National in Portland, Oregon earning All-American status.
But rewind to the start of cross country her junior season. It was a time of trial and tribulation.
Harrington suddenly began losing weight and was experiencing weakness. She went to the doctor and was immediately admitted to the hospital with a heart rate of 32 beats per minute. A heart specialist could find nothing wrong, so she competed in the first meet of the season but had to drop out.
So, back to the doctor. She had lost weight to where she weighed only 91 pounds and it was determined she was iron deficient. No running. Doctor's orders. Devastating news.
As the cross country season was underway, Harrington could only sit and watch.
"I felt down on myself knowing I wasn't going to run," Harrington said. "But, I knew my health was more important at the time."
Harrington went on an iron-rich diet, put on the needed pounds and within months she was running with a vengeance and a renewed purpose.
"Coming back, I felt strong and healthy," Harrington said. "I wanted to show the world what I was capable of. It took lots of faith, courage and strength, but I knew I could become a champion."
No one was more impressed than her coach.
"To overcome her health issues that she had going into her junior year was amazing," Shuler said. "But she never used that as an excuse. She didn't run cross country her junior year and then to come back and do what she did in track her junior year and to become a nationally ranked runner is really amazing."
There's been several huge moments in Harrington's running career at VHS, but none so big as the 2019 state track meet.
"That was the highlight of my career I guess," Harrington said. "To break Maria Large's record which had stood for 28 years."
Large was quite a runner herself at VHS and in 1981 set the 3200 meter mark (10:39.34) and the 1600 meter record (4:59.24). Harrington eclipsed both in the state meet running the 3200 in 10:37.07 and the 1600 in 4:57.78.
Bettering those times her senior season was looking like a reality, but it never came to pass.
"I was hoping to finish out my senior season stronger than I was before," Harrington said.
Shuler believes she would have set new records.
"She was going to do both of them and those were going to be records that would have been a long time before anybody broke them," said Shuler, who felt Harrington could break 4:50 in the 1600 and 10:20 in the 3200. "She still has got records where it will be a long time before anybody breaks them, but this year I think she in track would have really set the bar even higher."
While it may seem Harrington does nothing but run 24 hours a day, there's another side to this student-athlete.
In the classroom, she has a 4.19 GPA making the honor roll all four years of high school and at UNC she plans on majoring in sports science and medicine with the goal of becoming a physical therapist.
Virginia High School principal Ronnie Collins has observed Harrington over the past four years and can't come up with enough superlatives.
"She a leader and has been an exemplary athlete and an exemplary person and exemplary student," Collins said. "I just don't have enough good things to say about her."
Harrington, who attends State Street United Methodist Church, has logged over 100 hours of community service with Citizen in Action. She volunteered on the South Holston River cleanup, works the concession stand at little league games, volunteers at Sharing Christ Worship Center feeding the hungry as well as at the Haven of Rest soup kitchen.
"It's good to help out in the community and do good things for other people and not just yourself," Harrington said.
And, if that's not a busy schedule, she also works part-time at a local restaurant.
Harrington has another passion – cooking.
"She cooks for her," Kelsey's mother Cindy said. "Our family eats healthy, but not like her."
It's a common practice after running that Harrington will come home and head to the kitchen to prepare her own meal which every day includes some dish with avocado being a prime ingredient.
"Except on Saturday, after my long run, I will eat pizza," Harrington smiled. "One pizza every week."
Harrington loves spending time with her grandparents playing games and helping to take care of her family's four canines and one cat.
This all is a respite from the hours on the road running, most of the time by herself.
"I like running with my brother but I also like running by myself," Harrington said. "I just block everything out and concentrate on trying to be the best I can be."
Harrington understands what lies ahead at North Carolina.
"I'm going to college and I have to train hard to be prepared," Harrington said. "I'm not able to run competitively now, but there will be a time when I will. I want to be a champion and be the best that I can be."
And that's what keeps Harrington going. Mile after mile. The thought of being a champion.
Be the first to know
Get local news delivered to your inbox!