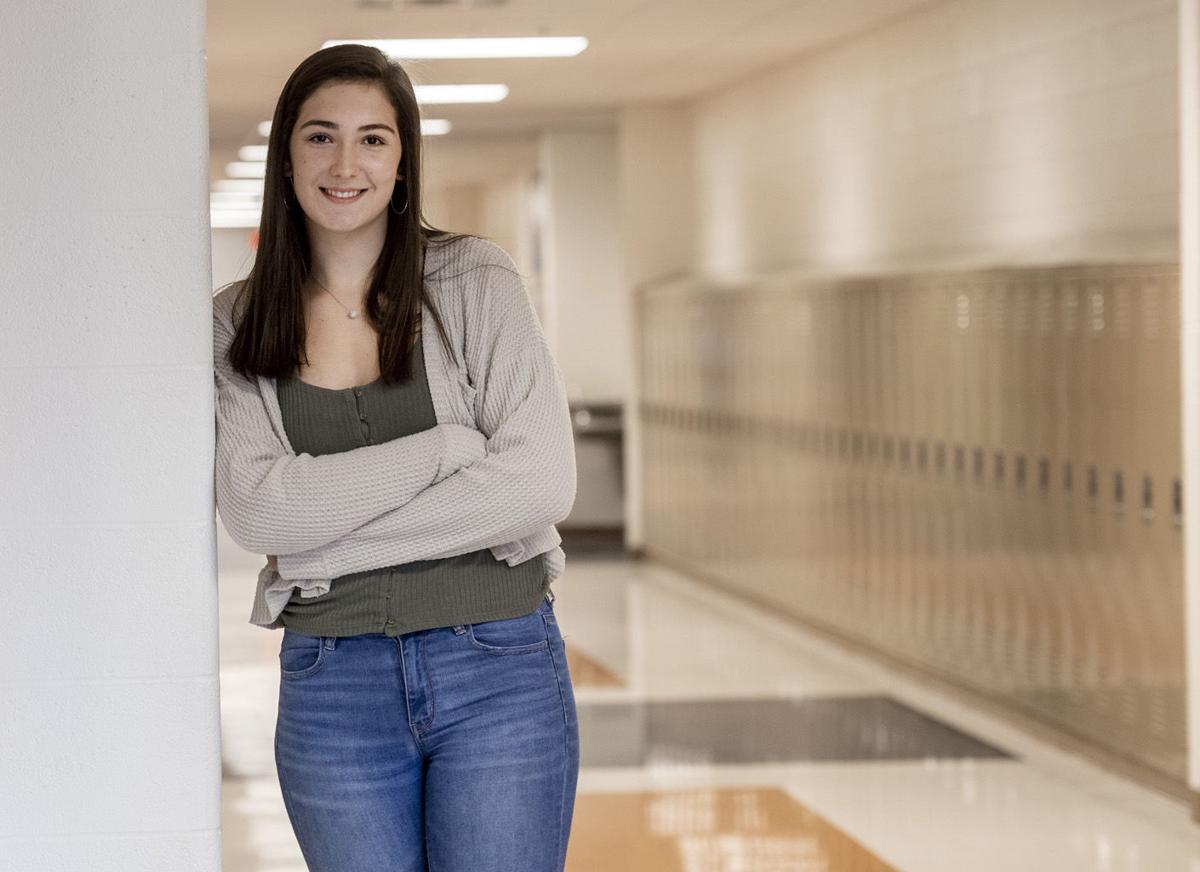 BIG STONE GAP, Va. – Ask those who know Union senior Ashley Cusano and the responses are much the same.
This award is brought to you by: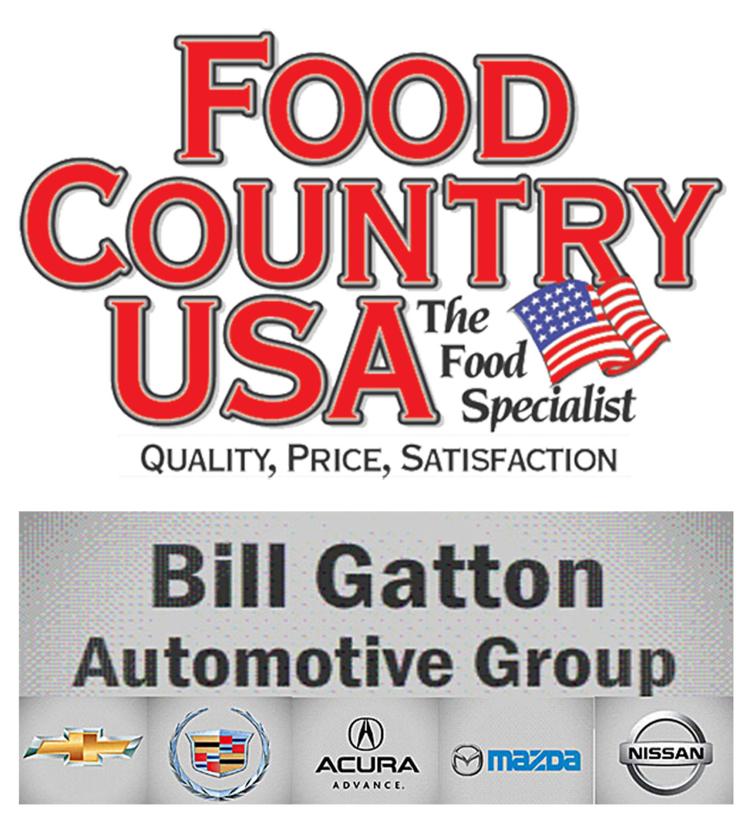 "She is very dedicated, just a very dedicated student, athlete and I keep going back to that, 100 percent [all in]," Union assistant principal and athletic director Elijah Helton said. "Whatever she does she does well, academically, swimming and just a phenomenal person, soft-spoken, just a great person."
How dedicated? Cusano's schedule wouldn't be easy for anyone to maneuver, at least before the coronavirus stopped the world as we know it.
Last fall the 18-year-old Cusano would leave her Big Stone Gap home four days a week and drive to Kingsport, Tennessee for swimming practice that began at 5 a.m. She would return to Mountain Empire Community College at 8:45 a.m. for a full load of five classes. Then, she would return to the pool for more practice, either back in Kingsport or in Wise, while also finding time to keep up with her school work.
It was more of the same for three days a week during the second semester, until the virus forced her to take three courses virtually, while her swimming came to an end, providing what has been possibly the longest break she has had since her dad first taught her the basics of swimming at age 5.
"I have too much free time. I don't really like cross training so that has not been great, but it is better than nothing," said Cusano, who has been staying active running, lifting weights, yoga exercises and using a rowing machine. "I am worried about not being in swim shape. I will be probably in biking shape. There is a big difference. [In swimming], it is like your whole body instead of targeting one area."
The 6-foot-1 Cusano isn't just any swimmer. She claimed seven VHSL state championships in four seasons at Union, setting 2A state records in six of those events, breaking her own marks along the way in the 100 backstroke (55:31) and 100 butterfly (53:92). A three-time Region 2D swimmer of the year, Cusano also has a second place finish in the 200 individual medley.
"It was a pretty big deal," said Cusano, who also competed in basketball, volleyball, track and cross country before sticking with swimming. "I think seeing what I could do it just showed how much work I put into it and what I got out of it. It was really rewarding."
There is more to Cusano than swimming. She is the salutatorian of her senior class at Union, having compiled a 4.21 grade point average. She has also completed her requirements for an Associates of Arts and Sciences degree from MECC.
Along the way she has picked up numerous awards, including the Holston Medical Group Scholar Athlete of the Year and is a member of the USA Swimming Scholastic team. She has also been the recipient of the Slemp Foundation Scholarship, the Eastman-sponsored Appalachian Highlands award for individuals under the age of 20 and was the most recent Coalfield Progress Leadership Athlete of the Year.
No wonder Union school counselor Michelle Salyer wrote such a glowing letter of recommendation for Cusano.
"I have known Ashley for four years and during that time, she has grown into an outstanding individual who has excelled academically, athletically and in all personal endeavors…," Salyer wrote. "Ashley's academic and athletic accomplishments are rivaled only by her personal strengths. Her conscientiousness and responsibility are beyond her years. Ashley's work ethic, discipline and determination are beyond measure."
Despite a busy schedule, Cusano is doing her part to give back to the community, teaching swimming lessons for the local Blue Marlins swim club.
"I really like it," said Cusano, who also cares for animals, helping out in local shelters and has also delivered Christmas meals to the needy. "When I first started I felt like I am not going to be good enough to teach them how to do this, but actually over the years I feel like now I can give them a plan and teach them how to be safe in the water and how to swim."
One of her hopes is that the Union swim team might grow to more than just a handful of participants. There were just two last season.
"Ashley balances her swim practice not only with academics, but also community service," Union principal Mike Goforth said. "As an extremely talented swimmer, Ashley dedicates her free time volunteering and teaching swim lessons for the Blue Marlins swim team.
"She enjoys sharing her passion for swimming with the youth in our area, as she hopes the sport will grow…Although academics and swimming take up a majority of her time, Ashley makes time for community involvement."
Cusano has her future mapped out, even though it might take her parents, Matthew and Jackie Cusano, a while to adjust. They are avid North Carolina fans, while their daughter has chosen to attend rival North Carolina State, where she will swim and major in biology with plans to work in the medical field.
"Honestly [it was] their coaches. They were always super involved and they are more involved than the other coaches that I talked to," said Cusano, who also had interest from Auburn, Notre Dame, Minnesota, Miami and Virginia Tech. "They were always asking me about school, swimming, life in general and I was usually talking to them pretty frequently, more than the other coaches from different schools.
"When I went on my visit I loved Raleigh and the team atmosphere."
Cusano first hit the pool at age 5, eventually joining the Blue Marlins swim team in Wise. The water just seemed natural to her.
"I just really liked it," she said. "I wasn't really that nervous because the water just felt comfortable. I am kind of clumsy on land. I was more relaxed in the water."
Her parents saw a special talent in Cusano and arranged for a private coach in Asheville, North Carolina. That led to joining the Barracuda Swim Club of Northeast Tennessee, along with more competitive USA Swim and National Club Swimming Association meets, which helped college coaches find her.
"I worried about it a lot when I was in middle school," said Cusano, a native Pennsylvanian, who moved to rural Wise County at age 2. "I talked to my coach and he was like we are going to have to get you out there. College coaches aren't going to know who you are.
"I started working to get to the NCSA meets because that is a bigger meet that has a lot of people or pro series meets with Olympians and there are usually college teams there too so they can see you there."
They liked what they saw, and the times she was recording in the pool.
"Really they look at your times, but if a coach goes to a certain meet, like the pro series meets or NCSAs, usually there will be coaches there," she said. "For me, one of my times wasn't that great at that meet, but they were like your underwaters [times] are really good.
"They were like you have a lot of potential. Where I am from a small area, they are also like you have a lot more potential then you think you do."
That experience coincided with her arrival at Union where Cusano became one of the most successful athletes that school has ever seen.
"Ashley is a rare student-athlete. Rare in the form of she works hard at every part of her life [school, home, etc.] as she does in the pool," said Cusano's coach Luce Edwards. "She has an exceptional capacity to give and help.
"Ashley has given swim lessons throughout the community, fundraising for her school team and worked with teammates to help improve their swimming. She is humble, hard-working and unafraid of a challenge."
That includes learning to like to swim the butterfly, a technique that she didn't care for when she started. She also started in freestyle, but eventually switched to backstroke after coaches changed her stroke in the water.
She was an eager learner too.
"I enjoy practice actually," said Cusano, who always has a plan in the pool, which is usually to beat a particular time in her events. "When I first started I was by myself so it was like me, my coach and a clock. Then my freshman year I joined the Barracudas so I was actually part of a team and that was a lot different because I got to be with a group of people and we were doing the same stuff.
"I could socialize, it made it more fun."
Being tall and from an athletic family hasn't hurt her development either.
"It definitely gives you an advantage," she said. "My dad is tall, my mom is tall and they both played sports throughout their whole life so I got the sports gene."
She's not the only one. Her brother, Sean, and cousin, Tanner, are current athletes at Union, while her older brother played sports at Eastside. Her parents made sure she had what she needed to be successful.
"They have been the biggest supporters I have ever had. They drove me to Asheville to the private coach, they drove me to Kingsport when I didn't have my license yet," said Cusano, who enjoys walking her three dogs, hiking with friends and reading. "They paid for the lessons, they paid for the expensive suits, my 'Y' membership, stuff for me to do weight-lifting and cross-training. They have been extremely supportive every step of the way."
It would have been easy for Cusano to get burned out from such a rugged athletic and academic schedule, but that was never a problem.
"I had a goal and I was going to just work until I got it," said Cusano, who achieved both of her goals, completing the 100 butterfly in 53 seconds and getting that Division I offer from N.C. State.
Don't expect that to change with the Wolfpack.
"I definitely want to go to ACCs and the NCAAs," said Cusano, who could possibly get an opportunity to compete in the Olympics. "I don't know. I have thought about it. You live in a rural area, there is not a lot of opportunity for that, but maybe when I am in college."
She is excited for a change, going from a rural Southwest Virginia community to the capital of North Carolina.
"I am going to miss how small it is, but I think being here for so long I am ready to go to a bigger city, a bigger area and getting that experience with bigger crowds and more people," Cusano said. "I want to see what I can do in college with the coaches and having a team that can push me every single day."
Expect that pursuit of excellence to continue at the next level.
"With the dedication and the hard work that you see her put in here at the high school, there is no doubt in my mind that she is going to be successful at that level and further with it in her swimming career," Helton said. "She is just a hard-working person."
Cusano will take plenty of memories with her from Union, going from an admittedly shy person to one who is ready for the next step in her life.
"Definitely the little time that I did have with my friends outside of school and swimming, the time management skills and the social skills that I learned because I was really awkward in primary and middle school," Cusano said. "I think as I started high school I got out of my shell a little bit."
There is little doubt Cusano has made an impact at Union.
"Ashley is an exceptional person and athlete," Helton said. "Mr. Goforth stated one time there are a lot of special people here at Union High School and Ashley being one of those. She is epitome of what we represent here, hard-working, dedicated, gives 100 percent of anything she does."
That isn't a bad way to be remembered.
"Just that I worked hard for what I did and that I had a really good experience here," she said, "and that being in a small town you can still get your goals, even if it doesn't seem like it."
Be the first to know
Get local news delivered to your inbox!