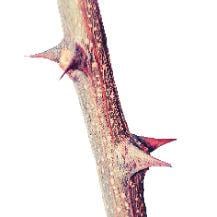 Amid the recent flurry of local governments approving Second Amendment Sanctuary resolutions was a stance I found a bit troubling. The declaration is symbolic. It has no legal meaning other than to send a message. In Virginia, the message is meant for Democrats, who in November seized control of both the House and Senate for the first time in 25 years. When the General Assembly convenes in January, it will consider a number of gun-control measures that many fear will be approved this time. In Tennessee, the message is aimed at proposed legislation that would allow law enforcement to seek an extreme risk protection order that would prevent the subject of the order from possessing guns. Sullivan County Sheriff Jeff Cassidy and the resolution's sponsor announced their opposition to the proposed legislation, known as a "red flag law," prior to the County Commission's approval of the Second Amendment resolution. The reason: it would allow property — guns — to be taken away from people who have been accused — but not convicted — of a crime. I get the importance of guns to law enforcement officers, and I understand there's a huge difference between being charged and convicted. But as the top cop in Sullivan County, one of Cassidy's primary responsibilities is to do what he can to keep residents safe. He is concluding his first year as sheriff, and his first big case was the brutal murder in February of a woman shot by her husband, who was under a protective order. Unfortunately, that is just one of a number of domestic murders that have taken place in this region in recent years, and many occurred despite protective orders. I don't know whether the law might have prevented any of the murders, but wouldn't it be worth it for someone to be inconvenienced if it meant one of them would still be alive? I think the sheriff should have given this one a little more thought.
---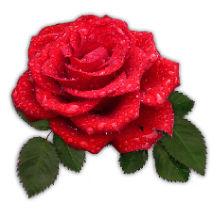 To be fair, by all accounts Sheriff Cassidy has done an excellent job during his first year in office, which he recently admitted has been a difficult one. Of course, the worst came when SCSO Sgt. Steve Hinkle was gunned down while answering a call and died three days later. The sheriff handled the heartbreaking death, and all that came with it, admirably. He has also implemented positive change, including whittling down that huge backlog of unserved warrants he inherited, as he promised during his campaign. Last week, his efforts paid off when the Sheriff's Office was recognized by the Tennessee Highway Safety Office as the East Tennessee Law Enforcement Department of the Year Award. Specifically, the department was chosen for its improvements and increases in drug and DUI arrests and for providing long-awaited and much-needed equipment to officers. Congrats to all at the Sheriff's Office.
---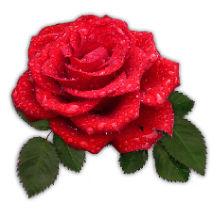 I was lucky to get out of college with very little debt, thanks to student aid and the work-study program. But that's not the case for many students these days, who, if they can afford to go to college, finally graduate only to feel the load of thousands of dollars in debt as they try to land their first job. So, kudos and a rose to those at the University of Virginia's College at Wise for UVA Wise Within Reach. The new program, which starts next fall, allows families earning $40,000 or less to send their children to the school in Wise at no cost for tuition or fees. The program will open up possibilities for local high school students that they probably never considered because of a lack of money. And it will especially make a difference at UVa-Wise, which has many first-generation college students and where more than 80 percent of students receive federal and state financial aid. It's hard to fathom the positive impact the program could have on the students, their families and this region. Interested? Time is short. Federal student aid applications and admission to the college must be completed by Feb. 15. You can apply here: www.uvawise.edu/admissions/within-reach/.
Catch the latest in Opinion
Get opinion pieces, letters and editorials sent directly to your inbox weekly!