There were plenty of thorns earned by those involved in the controversy surrounding Bristol Tennessee's now former director of schools. So many, in fact, it requires that I dedicate this column to one subject — that's a first.
---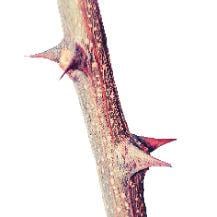 First, the Bristol Tennessee school board hired a consultant to help with the search for a new director who told them before he landed the job that he wasn't going to look at experience or degrees, which are the very least a search should include. The board should have demanded more or hired someone else. The board also knew about some of the controversy surrounding Tom Sisk — I refuse to call him doctor — accusations of nepotism and racism, at his previous job in Alabama. Board members questioned him about some of it during his public interview. A story about those issues was also published in the Herald Courier before the final decision. If there was a chance any of the allegations was true and local teachers, administrators and students could be exposed to that type of behavior, he should never have been considered. Period. But since he was, why not just fire Sisk? Instead, the board — whose members seemed enamored of Sisk — approved a contract buyout of MORE THAN $76,000 for an employee of just three months! I guarantee you that seems outrageous to a lot of the taxpaying residents of a town where the median income hovers around nearly half that amount — $40,000 per year. We're not used to this level of poor decision-making from Bristol, Tennessee officials. Let's hope it's an aberration.
---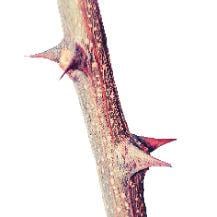 Another thorn goes to the school board, whose public meetings, at least one last week, appear to be merely a formality. At least an hour before the board met in called session to discuss a buyout of Sisk's contract, a letter from Annette Tudor, identified as the school system's interim director, appeared on the system's website in place of the previous message from Sisk. And, of course, Tudor was then officially named interim director during the meeting. That indicates the decision about the buyout and who would serve as interim had already been made. According to the Tennessee Sunshine Law, decisions by public bodies are to be made in public, with a few exceptions. We have no proof a quorum of the five board members gathered and made this decision so it's not technically a violation of the law. But there appears to have been a decision made, whether one on one, by phone, email or even text, which certainly skirts the spirit of the law.
---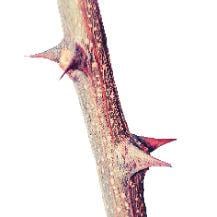 How did this guy get hired? At the very least, Tom Sisk was cagey about his academic credentials. His "doctorate" was from an online, non-accredited "university" often referred to as a diploma mill. When the Herald Courier asked Sisk about his degree, he had the nerve to try to portray himself as the victim! In addition to the questions about his credentials, since his resignation, the newspaper revealed that four complaints by staff accused Sisk of making racist remarks. They echo accusations that clouded his tenure at his previous job in Alabama, where he was also accused of nepotism. In Bristol, he was placed in a position of trust — the top education official — and, as such, his behavior should have been above reproach and set an example, even inspired, employees and students. Thankfully, his tenure in Bristol was short. Good riddance.
---
But there are a couple of roses among the thorns.
---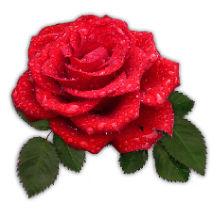 Sullivan County Commissioner Mark Hutton, of Bristol, is to be commended for standing strong, especially since he said the concerns he raised about Sisk were initially waved away as a "distraction." Hutton, who felt integrity was at stake, had been contacted by constituents about Sisk and he also had an interest in it as a former student in the school system and parent of current students.
---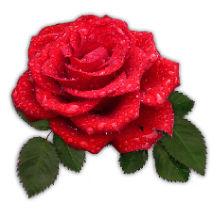 Annette Tudor was appointed interim schools director when the board accepted Sisk's resignation. It's a role she's familiar with because she filled it before he was hired. Tudor has an impressive resume. She has had a number of jobs in the school system, including special education teacher, assistant principal, supervisor of secondary education, supervisor of curriculum and instruction and supervisor of secondary curriculum, instruction and assessment. Before she came to Bristol, she worked as a teacher in Kingsport and Roanoke. Plus, she holds a doctorate in education from an accredited university, East Tennessee State. Maybe the board should consider her for the permanent director's job.
Catch the latest in Opinion
Get opinion pieces, letters and editorials sent directly to your inbox weekly!