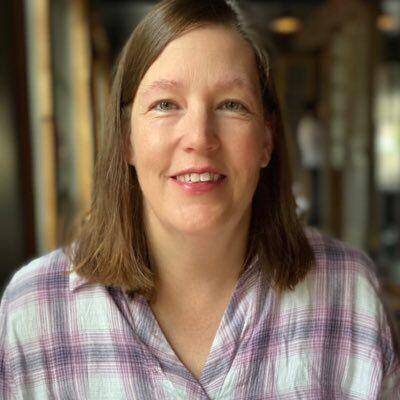 Let's begin to talk openly not about the elephant in the room but the donkey. President Joe Biden has two gigantic actuarial and electoral challenges in front of him: His age and Vice President Kamala Harris. While he cannot change either, Harris could help the ticket and the country by stepping off.
One longtime Democratic voter told me that, in 2020, she voted for Donald Trump on the basis of the bottom of the ticket. She admitted that she considered both Trump and Biden old and therefore voted for which vice presidential candidate she would prefer. And that was Mike Pence over Harris. While this is only one voter, this should be a warning to Harris.
In polls, 70% of respondents say that Biden should not run for reelection. When asked in one poll whether Biden's age was "a major reason, a minor reason, or not a reason" for him to bow out of the 2024 race, 49% answered that it was either a major or minor factor affecting their opinion of him. This is a moot point at this point now that Biden has announced he is running for reelection. In the video announcing his 2024 campaign, Harris had a prominent role with multiple clips of her out there on her own, being vice presidential.
Others say the quiet part out loud about Harris. Former South Carolina governor and GOP presidential candidate Nikki Haley bluntly stated after Biden's campaign announcement: "I think that we can all be very clear and say with a matter of fact that if you vote for Joe Biden you really are counting on a President Harris, because the idea that he would make it until 86 years old is not something that I think is likely."
Harsh, yes. But she simply stated what a lot of other people are thinking. Considering this reality, it should be fair then to look at Harris' popularity — or lack thereof. In an NBC poll, only 36% of respondents approved of Harris' job as vice president, while 53% disapproved.
But it is not just the current situation. Look back at her 2020 Democratic primary bid. Harris dropped out in December 2019 before the first caucus in Iowa. Multiple media reports claimed that Harris' 2020 campaign lacked a clear strategy and had a "fractured and disgruntled campaign staff."
Gil Duran, a former aide to Harris and now the editorial page editor of the Sacramento Bee, reportedly said back in 2019, "You can't run the country if you can't run your campaign."
Then there is the question of what exactly Harris' policy platforms are. During the first Democratic primary debate in 2019, Harris had raised her hand when a moderator asked which of the candidates supported abolishing private insurance in favor of a government-run single-payer alternative. A day later, she reversed herself, saying a Harris administration would preserve supplemental private insurance.
None of this usually matters, but when the presidential hopeful would be in his mid-80s during his second term, voters should consider such things.
People such as Biden's former chief of staff, Ron Klain, blame Harris' lack of popularity on other factors. Klain recently said, "I do think sexism and racism are part of the problem, no question about it." While racism and sexism may play a part, and it may not be fair, in politics and in life, you have to play the hand you are dealt.
The current political landscape is murky at best. It is safe to assume that Donald Trump will be the Republican nominee and, as of right now, we do not know who his vice presidential pick would be. We also know that in this highly polarized political climate, general elections are decided by a small number of swing voters. These swing voters are independents and moderate, disaffected Democrats and Republicans, and they do not like the idea of Harris becoming president.
If Harris really thinks Trump is an existential threat to democracy, then she should want to help the country, the Democrats and the president by stepping aside and letting Biden choose her replacement. Someone the country prefers. Someone who the Republicans would have a harder time attacking.
Harris made history as the first woman and woman of color as vice president. All Americans can be proud of that, especially Harris. But perhaps the best thing she could do for the country is to step off the ticket — with her head held high, knowing she is putting the country above her individual aspirations.