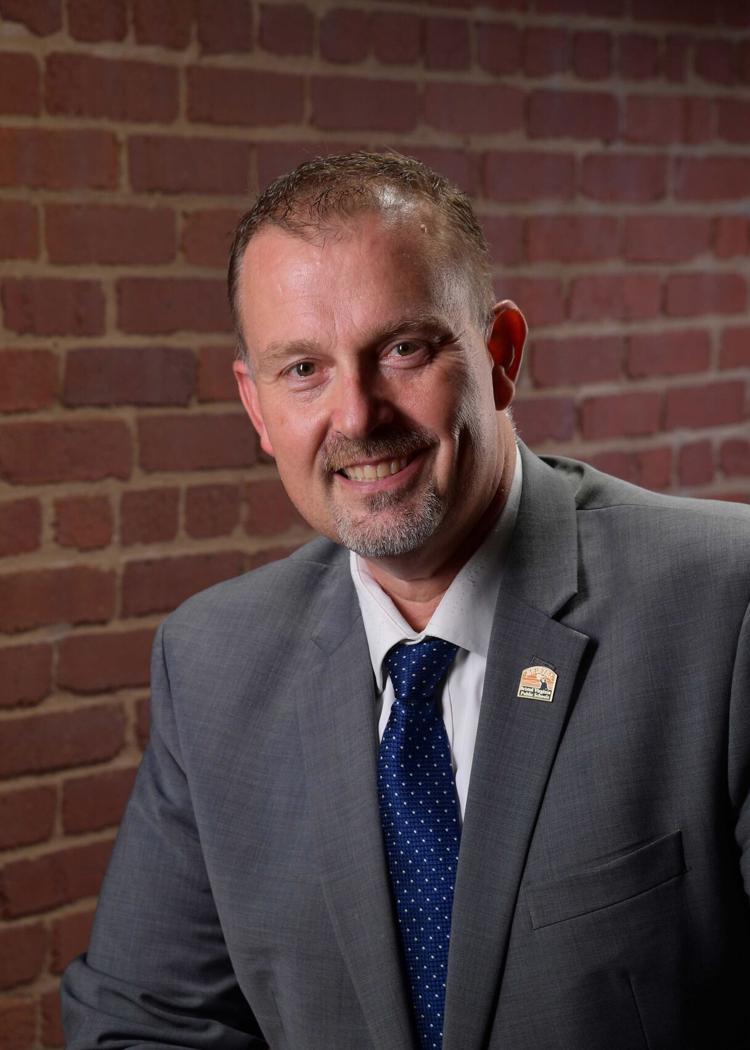 COVID-19 has had a tremendous negative impact on school divisions across the commonwealth. The impact has been especially negative on rural school divisions. Several areas that have been concerns for rural schools prior to COVID-19 have been exacerbated during the pandemic. Those critical areas include enrollment loss, school infrastructure and broadband access. The Coalition of Small and Rural Schools of Virginia, which includes 77 of the commonwealth's 133 school divisions, has prioritized all these issues for the 2021 Legislative Session.
Our coalition was formed a few years ago due to the constant impact that enrollment loss has on many rural school divisions. COVID-19 has shown how critical this issue is, as the pandemic has caused similar declines in school divisions that typically experience annual growth. The governor has included protections for enrollment loss in his proposed budget, and other accommodations have been made in three of the last four state budgets. Under the current system in Virginia, school budgets are approved, and teacher contracts are signed prior to finalization of enrollment numbers. When enrollment declines after contracts are signed, it becomes nearly impossible to make the necessary budget adjustments. It is time that Enrollment Loss/Hold Harmless funds become a permanent part of the biennial budget, as they were prior to the Great Recession. Del. Terry Kilgore and Sen. Todd Pillion will sponsor a budget amendment to address this issue.
Furthermore, it is well documented that school buildings across the commonwealth are in disrepair. The governor has described them as "crumbling," and multiple statewide facility studies have shown that many Virginia school buildings have aged decades beyond their practical life span. As ventilation has become such an important issue in the COVID-19 era, it has become even clearer that continuing to ignore the school facility crisis in Virginia will put the health of students and staff at risk unnecessarily. There is not a need for additional study of this issue; the time to act arrived long ago.
In regards to high speed internet, potentially the biggest equity issue that rural school divisions are currently facing is broadband access. As all school divisions were shuttered in March, and many school divisions continue to remain in or revisit virtual learning, it has become all too clear that broadband access must be improved in rural areas. This is true from an educational standpoint for obvious reasons. It is inequitable and unfair for a poor rural student to drive miles from home to sit in a church parking lot to access a WiFi signal while an affluent suburban student enjoys lightning-fast download speeds in the comfort of their own home. Lack of adequate broadband also robs rural students of future opportunities because it is impossible to recruit good jobs to an area that has 20th-century technology infrastructure. As we enter the 21st year of the 21st century, broadband must be expanded quickly in rural communities.
We look forward to supporting enrollment loss legislation and legislation that addresses broadband and school infrastructure. We anticipate there will be plenty of good ideas shared this session around these issues. However, Del. Chris Hurst has introduced a constitutional amendment that could address all of these issues at the same time by removing two words from the Constitution: "seek to."
Virginia's Constitution currently requires that the General Assembly shall provide for a system of free public elementary and secondary schools for all children of school age throughout the Commonwealth, and shall seek to ensure that an educational program of high quality is established and continually maintained. Virginia's Standards of Quality (SOQ) are the mechanism that the General Assembly uses to "seek to" ensure quality. Unfortunately, Virginia has allowed the SOQs to become "Standards of Mediocrity" because adequate state funding has not been provided for many years. Virginia's rural students, and students from across the commonwealth, deserve better than a "seek to" mentality. The time is now for Virginia to fund education appropriately and ensure that an educational program of high quality is established and continually maintained.
Keith Perrigan, Ed.D., is superintendent of Bristol Virginia Public Schools and president of the Coalition of Small and Rural Schools of Virginia.