The Bristol Herald Courier invited the five candidates seeking the Democratic nomination to run for Virginia governor to write a column.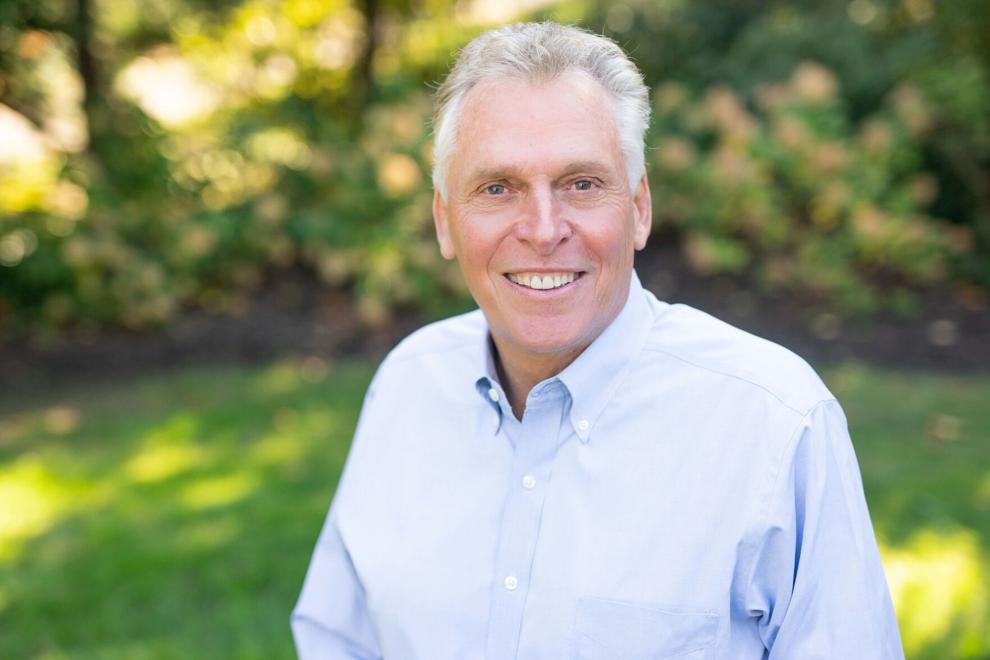 This year has not been an easy one. Virginians from every corner of the commonwealth, particularly rural areas, have faced unprecedented challenges. Students, teachers, and parents have been forced to adapt to new arrangements that are not always conducive to success. Families are in danger of missing rent and mortgage payments, and struggling to put food on the table. And for residents in communities around Bristol and throughout rural Virginia, this pandemic has only exacerbated the inequities they have faced for decades.
The natural resources, environment, and over one million residents in rural Virginia are vital to the commonwealth's economy. These communities are home to Virginia's largest industry — agriculture and forestry — which provides 440,000 jobs and over $90 billion in annual economic impact. Once flourishing and home to tremendous manufacturing and industrial hubs, Virginia's rural communities have been hit hard over the past several decades. Manufacturing industries have left, and the Great Recession eliminated jobs that have never returned. Additionally, these localities have faced low wages, lack of broadband, and underfunded health care infrastructure. But I believe our best days lie ahead of us, not behind.
As Virginia's next governor, I will work to build an equitable post-COVID economy that lifts up Virginians in every corner of the commonwealth, and will ensure that rural communities are a priority in our recovery. At the heart of my approach will be ensuring that people in rural communities have the same opportunities as everyone else. That starts with finally delivering universal broadband, because access to broadband is integral to success in a 21st century economy. More accessible broadband means better access to education, health care, and economic opportunity. Whether you live in Bristol, Richmond or Northern Virginia, broadband can enable you to access a great new opportunity.
I will also leverage incoming federal dollars to create Virginia's first-ever intentional economic development hub, deploying substantial, high-impact investments to spans of up to four neighboring localities in a region. Local stakeholders will steer funding to revitalize roads, facilitate business development or expansion, and support affordable childcare and workforce needs. The initiative will create local ecosystems and support our ability to attract new industries, anchor regional development, create tourism, and generate jobs and sustainable economic growth.
For these development hubs to be successful, we have to invest in health care and education. As governor, I will expand access to telehealth and allocate additional funding for substance use disorder prevention, harm reduction, and treatment. I will also work to tackle education inequities by investing a record $2 billion to raise teacher pay above the national average for the first time in Virginia's history, expand access to pre-K for every 3- and 4-year old in need, and get every student online. I will also develop and implement a comprehensive plan to repair crumbling school infrastructure, which poses health hazards to students and school staff. I will also ensure that we leverage the innovative virtual learning and career training opportunities that emerged during the pandemic through virtual internships and apprenticeships. The future of our workforce depends on providing all of our children a world-class education.
As Virginia's 72nd governor, I prioritized rural economic development and helped grow exports of agricultural and forestry products to over $3 billion for the first time in Virginia's history. We created 200,000 jobs — including thousands of jobs in Southwest Virginia — and increased personal incomes by 14%. Every locality saw drops in unemployment and most rural communities saw unemployment cut by nearly 50%. And I fought my heart out to expand Medicaid and give Virginians in rural areas access to health care.
Our commonwealth is at a crossroads as we recover from a once-in-a-century pandemic. Now is not the time to tinker around the edges. Virginians want bold initiatives that lift everyone up. Together, with our shoulders pressed to the wheel, we can and will create a more equitable commonwealth and push Virginia forward.