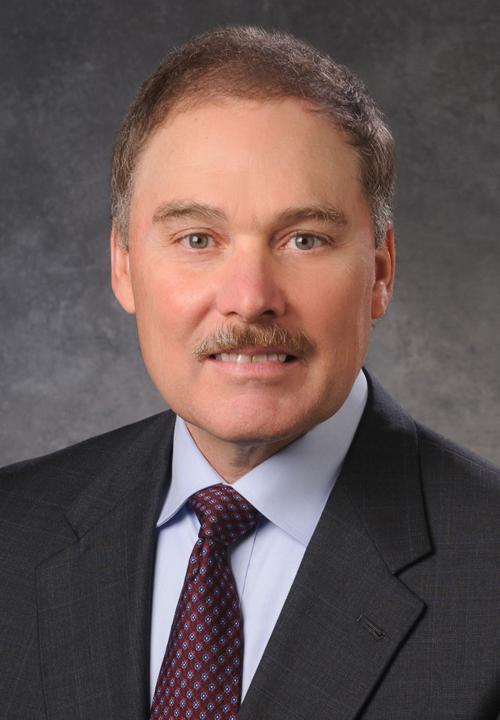 Enthusiasm is said to be contagious, and a warm smile the universal language of kindness. This fall, Southwest Virginians greeted Dominion Energy Virginia employees in this gracious spirit at open house events held in Wise and Tazewell counties. We are currently considering sites in both areas for a proposed pumped hydroelectric storage power station, and we were happy to have this opportunity to share the project's details with local residents.
Since Dominion Energy began planning our Virginia City Hybrid Energy Center, or VCHEC, in Wise County more than a decade ago, I have always been grateful for the relationships we have formed and the hospitality extended to us throughout the coalfield region.
Pumped-storage technology is not new for Dominion Energy. Our Bath County facility has been operating since 1985, producing more energy at full capacity than the Hoover Dam. While the new power station would likely be smaller, an undertaking of this scale clearly has many potential implications for the region. We are evaluating all of these carefully before moving forward.
What remains clear is the enthusiasm demonstrated by the people of the coalfields for the positive economic impact the project could have.
To understand these possible benefits, we need look no further than our VCHEC in Wise County. It is one of the cleanest coal-fired power stations in the United States. Since it opened in 2012, VCHEC has employed 118 full-time workers. The facility partners with 45 local suppliers, and provides about $31 million in combined annual economic impact and tax revenue for the region.
It is also a good environmental story. VCHEC was recently recognized for its critical role in removing a 1.5-million ton waste-coal pile on Hurricane Fork in Russell County, helping to improve water quality in the Clinch River.
We are proud of the opportunities the VCHEC project has brought to Southwest Virginia. It stands as a shining example of our commitment to helping the region's economy grow.
And we believe the proposed pumped storage facility would be another chapter in that continuing commitment.
The potential benefits were clearly demonstrated recently in a study conducted by the respected Richmond consulting firm, Chmura Economics & Analytics. Commissioned by Dominion Energy, the Chmura study evaluated the project's economic impact for Southwest Virginia. The results were very encouraging.
The study forecast that development and construction of a $2 billion pumped storage facility would bring about $320 million in total economic benefits to Southwest Virginia between 2017 and 2027. The Chmura report also found that more than 2,000 jobs would be created in the coalfields during this ten-year development and construction phase. Many of these construction jobs would last for several years as the facility is being built, bringing much-needed opportunity to the region.
The study also provides a promising outlook for new tax revenue. Once in operation, the power station would produce about $12 million annually in property taxes for local governments in the coalfields. Recognizing the regional impact this revenue could bring, these localities have all passed resolutions agreeing to share the benefits.
Finally, the Chmura report found an additional $37 million in new annual economic activity would be generated locally by the station after completion.
Although the pumped hydroelectric storage project is still in a preliminary stage, we are very excited about the potential economic benefits it could bring to Southwest Virginia. As we consider moving forward with the project, please know that we share your enthusiasm for helping shape the future of this region.
Mark D. Mitchell is Vice President – Generation Construction at Dominion Energy Virginia. He is responsible for the engineering and construction of large power station capital projects for the company and its affiliates. In a previous position with Dominion Energy, Mark and his team worked closely with the people of Southwest Virginia to develop and construct the Virginia City Hybrid Energy Center VCHEC in Wise County, Va.