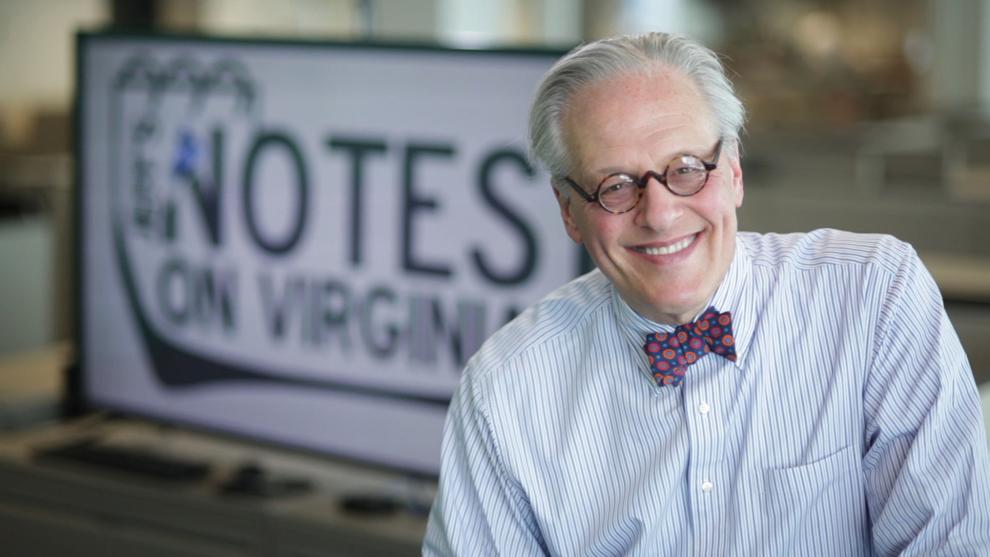 Two months before the election, the Democratic Party of Virginia started its get-out-the-vote operation, dispatching volunteers to neighborhoods across the state to knock on doors and distribute candidate literature.
It was Politics 101. But in some areas Democrats couldn't get that right, with volunteers circulating the wrong handbills.
In Del. Betsy Carr's Richmond-anchored district, which spans the James River, rather than literature touting her record in the House of Delegates, volunteers left on the doors fliers promoting Del. Rodney Willett. Problem is Willett's district is in suburban Henrico County, about eight miles northwest of Carr's.
Democratic legislators say it wasn't the only muff-up this cycle, which saw the party stripped of the three statewide offices as well as its majority in the House. Democrats had wrested the House from Republicans only two years earlier in another burst of voter backlash to Donald Trump.
Reduced to a minority in the House and holding a shaky one-seat edge in the Virginia Senate that could determine whether advances are preserved in clean energy, worker and voter rights, LGBTQ protections, and marijuana legalization, Democrats again find themselves in the wilderness — this time, without a compass.
Though they remain dominant in metro areas, enthusiasm there for Democrats faded — because of distaste for President Joe Biden, who won the state in 2020; inflation; inaction on infrastructure by congressional Democrats; and frustration with Terry McAuliffe's one-note campaign that depicted 6-foot-7 Gov.-elect Glenn Youngkin as Trump's mini-me.
Democratic isolation in the cities and suburbs is magnified by a troubling reality: the party is nearly invisible in the countryside, where Youngkin super-charged the vote, harnessing general hostility for Biden, specific loyalty to Trump and overarching resentment to perceived Democratic woke-ism in the classroom and the response to the coronavirus.
And while the Republican Party is still largely stranded in rural areas — its new bosses in the House are from the Shenandoah Valley and far Southwest Virginia — that Youngkin was stronger in suburbia lifts GOP hopes for legislative gains there. The party scored pickups in the Washington edge suburbs and on the Peninsula.
If there were ever an argument for change, the Democratic catastrophe on Election Day is it. And there's the potential for another one next year.
As an arithmetic exercise, the Republican sweep and seven-seat swing in the House — assuming recounts in two races don't favor Democrats, forcing a 50-50 split and power-sharing — could portend congressional losses, especially in two blue-ing districts that this year reddened: the Henrico-dominated 7th and the 2nd in Hampton Roads.
The Virginia Public Access Project calculated a 7.5% Republican swing in the 7th, held by Abigail Spanberger. Republican performance improved 12.5% in the 2nd, represented by Elaine Luria. Both Democrats were first elected in 2018, lifted in previously Republican districts by enmity for Trump and by their centrist views.
Within the hard kernel of the Democratic elective class in Virginia — that is, the party's left-leaning House caucus — some of the hard questions raised by the election, including whether the caucus's Northern Virginia-dominated leadership is fully representative of the state, are for now going unanswered.
Indeed, no changes are expected in the leadership lineup when the caucus meets at a union hall in suburban Richmond on Sunday. There are two reasons for that: Democrats, despite their shattering defeat, want to project an image of unity. There is also no consensus on alternatives to the current regime.
Still, many names are mentioned: Dels. Jay Jones of Norfolk, defeated for the attorney general nomination; Schuyler VanValkenburg of Henrico; Jeff Bourne of Richmond; and Sam Rasoul of Roanoke, who sought the lieutenant governor nomination and, as the House's westernmost Democrat, wants the party to do more to win over rural voters.
Eileen Filler-Corn of Fairfax County — the first woman and first Jew to serve as Speaker, the all-powerful post expected to be filled by Republican Todd Gilbert of Shenandoah County — will become House Democratic minority leader, recalling Nancy Pelosi's path after her first speakership ended with a GOP take-back of Congress in 2010.
Whether Filler-Corn, who raised more than $5 million for candidates and GOTV, gets another go as Speaker — as Pelosi did in 2019 — could depend on more than a Democratic restoration. Though the House Democratic leadership is diverse, as measured by race, gender and religion, geographically it is largely one-dimensional.
Among the few non-Northern Virginians in that hierarchy was Del. Chris Hurst of rural Montgomery County, increasingly a Democrat-friendly jurisdiction — until this year. Hurst, who led the campaign arm of the House Democratic Caucus, was defeated for a third term.
A relative newcomer from Hampton Roads — two-term Del. Don Scott of Portsmouth — is mentioned for a voter-recruiting slot. A lawyer whose advocacy of criminal justice reform is shaped by a seven-year prison term for a drug conviction, Scott would serve as the caucus' vice chair for outreach.
Defeat — notwithstanding national headwinds, an unimaginative statewide campaign and inattention to powerfully emotive issues of race, gender and culture — is viewed by some House Democrats as an abstract exercise in numbers-crunching.
Among the topics Democrats were likely to discuss at last Sunday's closed meeting was a proposed deep drill-down by an outside analyst on the data behind their losses.
What part of defeat don't Democrats understand?