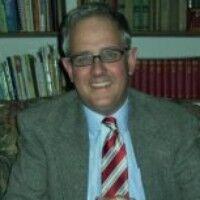 For years, American parents of K-12 school-aged children have been making it clear they are aware it's a bad idea for politicians to hand government union bosses monopoly-bargaining power over how teachers and other school employees are compensated and managed. Millions of mothers and fathers have expressed their considered views on this question by voting with their feet.
Viewed over time, statistics on government union prevalence and age-segregated population data for the 50 states, respectively reported by labor economists Barry Hirsch and David Macpherson in their Union Membership and Earnings Data Base and by the U.S. Census Bureau, tell the story.
The Hirsch-Macpherson data base shows that, in 2010, Big Labor wielded "exclusive" bargaining control over 61% of teachers and other public employees in the third of U.S. states (counting the District of Columbia as a "state") where government union bosses were the most powerful. The shares of unionized public servants for the middle- and lowest-tier states were, respectively, 33% and 18%.
And Census Bureau data plainly show that parents, when they have a choice, prefer not to have their kids educated in states where government union officials are the most powerful.
From 2010 to 2020, the aggregate school-aged population (ages 5-17) for states ranking in the top tier for public-sector union density plummeted by 1.3 million, or 6%.
Meanwhile, the school-aged populations of states in the middle and lowest tiers respectively rose by 146,000 (1%) and 766,000 (5%). The nine states with the steepest percentage declines in their school-aged populations from 2010 to 2020 are all high government-union-density states.
The longstanding Virginia policies that, until early this year, prohibited any government-sector union bargaining have helped make the Old Dominion a relatively attractive place to bring up a family, despite living costs that are higher than any other southern state's. From 2010 to 2020, even as America's school-aged population fell nationally as a consequence of the "birth dearth" that began during the Great Recession, Virginia's school-aged population rose by 19,000.
But Big Labor Democrat politician Terry McAuliffe, who is facing GOP nominee Glenn Youngkin in Virginia's gubernatorial contest this fall, supports radical changes in labor policy that could remake the Old Dominion in the mold of states like Illinois and New York, from which families have long been fleeing in droves.
Teacher and other government union bosses who successfully rammed through legislation in Richmond last year that ended Virginia's 27-year-old statutory ban on monopolistic unionism in the public sector are furious about the fact that, since the legalization of "exclusive" union bargaining took effect this May 1, a number of local elected officials have been heeding public concerns that monopoly bargaining will lead to higher taxes and wasteful spending.
To quash opposition from ordinary citizens and officeholders who are accountable to them, national government union bosses and their state and local lieutenants are already demanding that Richmond politicians rewrite the monopoly-bargaining law they rubber-stamped barely more than a year ago to make the corrosive system they favor mandatory in every public agency in Virginia.
In an Aug. 26 union press release, American Federation of State, County and Municipal Employees President Lee Saunders didn't mince words: His plan is for every Virginia public-sector worker, including the 125,000 state civil servants who are exempt from the 2020 law, to be subject to union monopoly bargaining.
McAuliffe, who has already raked in $3.4 million in cash alone this year from Big Labor (including $1.3 million from government unions), is vowing to give Saunders et. al. exactly what they want. Interviewed earlier this year, he pledged he would "get collective [monopoly] bargaining done" as governor. He would also sign a bill repealing Virginia's popular Right to Work law banning forced union dues as a job condition if it comes to his desk.
Fortunately, Virginia voters who oppose mandatory monopoly bargaining and compulsory unionism have a choice this fall, since Youngkin has pledged to fight both these schemes if elected. Over the next few weeks, the National Right to Work Committee will be contacting freedom-loving citizens throughout the state to inform them about the choice they face, even as we continue to try to persuade McAuliffe to change course and stop supporting special privileges for union bosses.