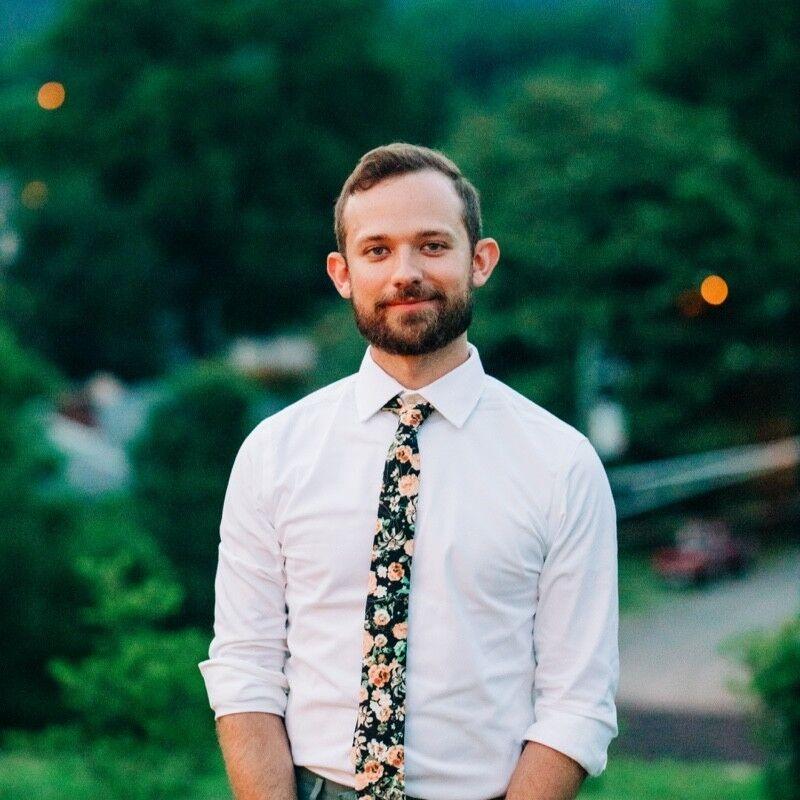 The first debate between Virginia's two gubernatorial candidates is scheduled for Thursday, Sept. 16, at the Appalachian School of Law in Grundy. The setting shines an important light on the transitioning economies of Buchanan County and Southwest Virginia as a whole.
According to the Commission on Local Government, Buchanan County is ranked the most fiscally stressed county in Virginia. Next door, Dickenson County is second, and down the road, Wise County is not faring much better, ranked 21st. It's no secret the downturn in coal has stressed these counties, but now they face another challenge — the closing of the Virginia City Hybrid Energy Center (VCHEC).
A 2020 report by the Institute for Energy Economics and Financial Analysis predicts the closing will mean an estimated $8.5 million tax revenue loss for Wise County (15% of the county's annual budget), the layoff of some 153 full-time workers, and the loss of $40 million in annual local economic activity.
The plant is one of more than 40 power plants across the commonwealth slated for closing in the coming decades. Virginia's energy transition isn't simply a concern for Southwest Virginia, but one that affects the whole commonwealth and requires foresight and action from the next governor.
These plant closings might be inevitable, but they don't have to be catastrophic for workers and families. There is time to prepare and adopt state-wide mitigation efforts, but success will be determined by the next administration's priorities. Like those in our area, other communities across the state have a lot to gain from a thoughtful, equitable just transition. Each frontline community is already burdened by past and present inequities, with much of the fossil fuel infrastructure — including power plants, natural gas wells, coal mines and shipping ports — disproportionately located in low-income communities and communities of color.
For these reasons, Virginia's next governor should create an Office of Just Energy Transition whose mission will be to identify impacted communities and work with local stakeholders to develop transition plans. The office would advise the state legislature and regulators on policies and programs related to economic transition, quality of life, public services, long-term health care, and environmental remediation.
The initiative in Virginia can build off the successes and models of other states, like Colorado, which established its Office of Just Transition in 2019. Colorado's General Assembly passed a bill that made a "moral commitment to assist the workers and communities that have powered Colorado for generations." Colorado's office has since produced an action plan reflecting the range of options for investments and hopes of stakeholders that will guide Colorado's economic and energy future. New Mexico, Montana, and New York have also taken steps to establish mechanisms for a just transition.
Virginia shouldn't simply follow their lead, but should become the national leader stewarding a comprehensive strategy by locating the new office in the state's Department of Housing and Community Development, streamlining current economic development programs, and coordinating federal aid, including from the Appalachian Regional Commission for workforce training, social services and environmental remediation of mined lands.
Virginia's Office of Just Energy Transition would increase the capacity of the commonwealth to steward an equitable and just transition by laying the groundwork and beginning to implement strategies to assist communities and workers; providing assistance during plant closings and mitigating the negative impacts to workers and local economies; and ensure local communities have funding to complete their transitions to a future after fossil fuels. For Southwest Virginia, recovery must begin immediately to address decades of coal industry decline. Other communities can begin now to get a head start on diversifying their economies and workers across the state can start planning early to take charge of their own future.
Gubernatorial candidates Terry McAuliffe and Glenn Youngkin must not forget about the frontline communities most impacted by past and present energy policies that face closings of fossil fuel power plants and the continued collapse of the coal industry. To ensure preparation and investments are made where and when they are most needed, our next governor should create an Office of Just Energy Transition and prioritize communities who have historically been the drivers of our economy.
To leave them behind as we enter the new 100% clean energy economy would be unforgivable.
Robert Kell is the New Economy Program Manager with the nonprofit environmental advocacy group, Appalachian Voice. He can be reached at Robert@appvoices.org.