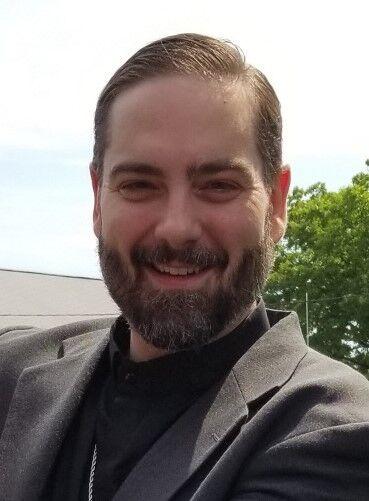 I want to thank Mr. Watson, managing editor of the Herald Courier for his Wednesday, Oct. 21 article. He sums the city's landfill problem up well when he writes, "These are regular people just trying to go about their lives who… are the real victims here." I'm one of those who suffer from what we commonly refer to as "The Beast," aka the noxious gases coming off the quarry landfill in Bristol, Virginia.
For those who haven't experienced the gas, I know all this is hard to imagine. The residents of Fairmount, Kingstown, Booher Road, and a growing number of neighborhoods in Bristol are subjected to this horror nightly. I know of families with little children who have had to flee in the middle of the night because they struggled to breathe as their eyes, skin, and throat burned from the chemicals in the air. Many others could not afford to flee, so they were left to suffer and shelter in place. This humanitarian crisis compels me to advocate for closure of the landfill.
The case for closure goes even beyond the current human impact. For starters, the design of the landfill is fundamentally flawed. Put simply, the landfill is situated in an abandoned rock quarry that collects a lot of water, much like a bowl. Water plus garbage equals enormous volumes of gas. Unfortunately, it is very difficult, if not impossible to keep water out of this quarry landfill. In fact, quarry landfills, for the most part, are disasters waiting to happen. Blair County, Pennsylvania (Superfund NPL Site), Bridgeton, Missouri (Superfund NPL Site), Montgomery County, Pennsylvania (former Superfund NPL Site), and Walles Quarry Landfill in the UK are but a few in a long list of such disasters. All of these quarry landfill sites share this water retention problem.
Of course, our present reality was outlined to city planners long ago. In a March 19, 1985, letter I've shared with the Herald Courier from Virginia's Water Control Board, regulators all but predicted what we are seeing today. Ten thousand gallons of groundwater per day (at a minimum) flow into that quarry, not to mention that just a little rain translates into hundreds of thousands of gallons of water filling the landfill. Given its geology and the blasting that used to take place in the quarry, not only is water control extremely difficult, it is rather easy for toxins to make their way into groundwater, as predicted by Virginia Water Board Geologist Michael Dovel.
Moreover, Mr. Dovel presciently observed that landfills like this one that take trash from an "extensive area to be served will increase the likelihood of unauthorized, toxic and hazardous materials finding their way into the landfill with little chance of the source being discovered." To date, the city has not produced a good reason as to why we are seeing the alarming levels of BTEX (benzene, toluene, ethylbenzene, and xylene) in leachate and gradient water, as well as in manhole air sampling along the sanitary sewer and sampling at the southeast wall chimney. We know that Bristol's municipal waste contracts span multiple states in order to offset operational costs. But as outlined in the 2019 Independent Cost Analysis submitted by SCS Engineers (page 32), Bristol is subsidizing other cities' trash at nearly half the rate needed to maintain the landfill infrastructure. That is a recipe for disaster, both fiscal and environmental.
Additionally, there is the question of the SSR (subsurface reaction) in the landfill. In short, there are "hot spots" of chemical reactions in the landfill that drive decomposition of waste and produce gas at increased rates. The city publicly maintains that this reaction and the smells can be controlled through its current mitigation efforts. However, in its Sept. 30, 2021, response to the Virginia Department of Environmental Quality, the city readily admits to regulators (page 2) that "it is unknown when the temperatures of these wells will attain compliance again." SSRs are extremely hard to control and put out, with many raging on for decades as they emit noxious gases. The best way to deal with SSR landfills is to cap them, continue gas mitigation, and attempt to control water.
All of this points to a conclusion: the landfill is a failed endeavor that is harming residents, and could render even greater harms to our city.
I am excited to read about ongoing economic development in Bristol, and I truly hope the current mitigation efforts provide some relief. However, if we do not deal with the underlying problem, namely this terribly designed and executed landfill, we will find our woes increasing with time. This landfill needs to be closed.
It is too close to the beating heart of our beloved city.
The Rev. Dr. Samuel Weddington is senior pastor of the First Presbyterian Church of Bristol, Tennessee. He holds a doctorate in Christian ecological ethics, and lives with his wife, two children, mother and grandmother in their home in Forest Hills.