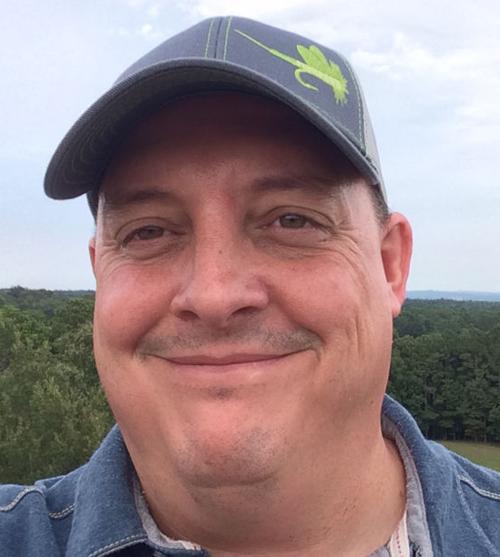 Did you know that Bristol, Tennessee, has a few Confederate monuments in East Hill Cemetery? That makes sense, given the fact that Bristol served as a hospital during the Civil War; the train would often bring wounded or even dead soldiers here, and many of them are buried at East Hill.
In 1920, 55 years after Appomattox, Col. J.M. Barker presented a monument to honor "the brave men and noble women of Tennessee and Virginia from 1861-1865," to the United Daughters of the Confederacy here in Bristol. Originally, the monument stood in front of the courthouse that was razed in 1970, but it was moved and stood just below our famous sign.
I grew up driving by that statue, standing on the corner of State Street and what is now Martin Luther King Jr. Boulevard. But a few weeks ago, I attended a meeting at the Bristol Virginia Public Schools office and looked toward the railroad tracks. There it was on the backside of Cumberland Park facing south, though not standing quite as tall as it once did.
That's because back in 2011, the statue was moved as part of a restoration effort by the United Daughters of the Confederacy. Truth be told, I didn't realize it had been moved until the events in Charlottesville began to unfold a few months ago. As I recently looked at the monument, I couldn't help but think about these events.
The monument means a lot of different things to different people in this community. Imagine if someone had taken the statue down today rather than a few years ago. What do you think would have happened here in Bristol? Would we have had the same issues as Charlottesville?
Full disclosure: My family and I lived in Charlottesville for about eight years. While we lived there, I never thought about the monument that has been the epicenter of the turmoil, though I saw it; it is hard to miss as it stands in a small park adjacent to the courthouse, much like Bristol's Confederate statue once did.
That's not to say that I was unaware of the racial tensions that swirled around Charlottesville. I was part of a team that the city tasked with working through some racial issues. That process meant sitting across the table and listening to the stories of other people, who frankly see things differently than I do and whose families have very different experiences than mine. We didn't get very far, though, because a lot of people simply didn't want to talk about or even acknowledge the existence of any issues.
It is undeniable now, and it extends far beyond Charlottesville.
Our region has its own issues — even those that we don't like to talk about or acknowledge. Sooner or later, however — and if Charlottesville is any indicator — our issues will need to be dealt with. Hopefully, Bristol will never have to deal with the level of violence that Charlottesville has encountered, but to say we don't share the underlying cause is inaccurate.
Perhaps acknowledging that we have issues is the first step forward for our community. After all, there are people in our community who have experienced racism in ways that may surprise you, and expecting everyone to appreciate a monument shows an under-appreciation for the larger, shared historical picture.
If acknowledging the existence of issues is the first step, then listening to others follows on its heels. Like a lot of communities, it is time for us be patient and kind enough to truly listen to what others are saying. Of course, there are those in our community who simply spew the venom of hatred, but they are easily parsed out. Most us, however, really want to live in a community where all our citizens are respected and their views heard. We may not like what others are saying, but it is important for our community's growth that we acknowledge that one view isn't the only view.
Ultimately, we need to find and celebrate common ground so that we can move forward as a community. Truly, there are more than enough things and people to divide us. But we can't grow divided. To find that common ground, as Jim Wallis said, "we need to get to higher ground." Doing so doesn't mean that we have to agree, but it does mean that we have to be considerate and thoughtful, and recognize that not everyone shares our experiences or beliefs.
Dr. Mark Hutton is an award-winning writer, ordained minister and adjunct faculty member for the Philosophy and Religion Department at King University. He is a member of the Bristol Herald Courier's Board of Contributors.