On March 10, 1981 — 37 years ago Saturday — Roger Keith Coleman of Grundy, Virginia, raped and murdered his sister-in-law, Wanda McCoy. He was found guilty and sentenced to death, but denied the crime. His case became extremely high-profile across the nation.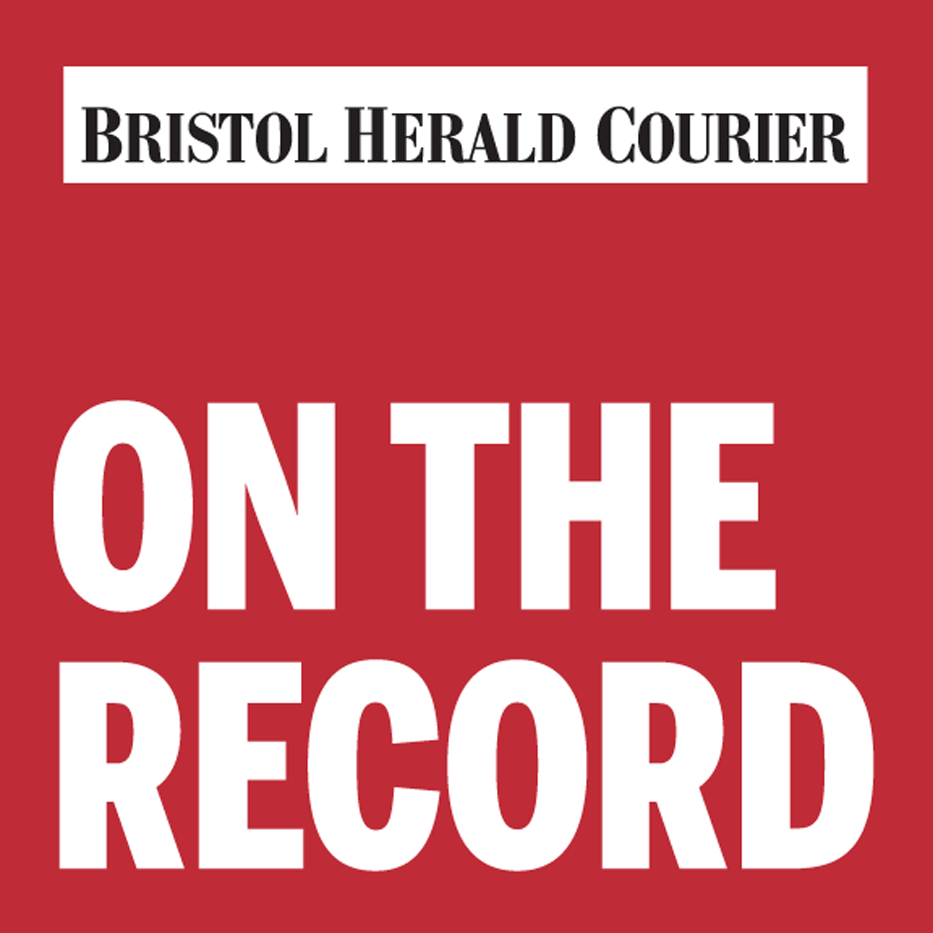 Often overlooked in the media blitz that followed were his victim and the local women who survived him.
Two days before Coleman's appointment with the electric chair, he appeared on the cover of TIME Magazine. In bold were the words: "THIS MAN MIGHT BE INNOCENT. THIS MAN IS DUE TO DIE."
Coleman lost appeal after appeal, yet never stopped shouting his innocence. Two of his biggest advocates were Jim McCloskey of Centurion Ministries, an organization that fights for the wrongly convicted, and attorney Kathy Behan of Washington, D.C., law firm Arnold & Porter.
McCloskey and Behan contacted numerous celebrities and media outlets, according to the Washington Post. With their help, Coleman's chorus of supporters grew. The TIME cover was just one example.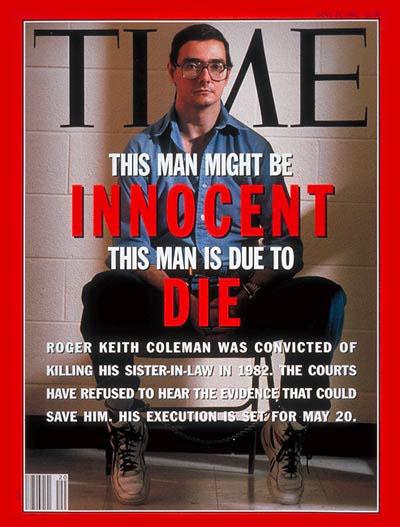 "I thought he was TIME's Man of the Year," prosecutor Tom Scott said.
News media flooded the small Buchanan County town of Grundy. A man named John Tucker wrote a book about Coleman called "May God Have Mercy." Pope John Paul II and Mother Theresa spoke out against his execution.
"We counted, outside the prison, around 100 TV cameras for that day," said Kathy Still, a former Bristol Herald Courier reporter who witnessed the execution. "Normally, it would have been hardly any."
"They thought they'd found the poster boy for wrongful conviction in a death-row case," she added.
McCloskey and Behan made a number of trips to Grundy, the Washington Post reported, and interviewed dozens of people. But according to Mickey McGlothlin, the Buchanan County commonwealth's attorney who prosecuted Coleman, several women were notably ignored.
"Something the defense or John Tucker didn't do when they were trying to claim his innocence [was] talk to the women who where his victims," he told the Bristol Herald Courier.
Patricia Hatfield, now an Abingdon resident, was one of those women. By the time Coleman was drawing international attention, she was used to being overlooked.
JANUARY 1981: THE LIBRARY
Hatfield doesn't remember the exact date a man entered the Buchanan County library and masturbated on the front desk. But for an incident that took place decades ago, her memories remain sharp.
It was a Monday night in January, she told the Herald Courier. It was late, dark and cold. Snow had been falling, so Hatfield — the fairly new library director — sent most employees home. It was just her and Jean Gilbert, now deceased, in the building.
"We were up there and neither one of us had a car," she said. "Her son was going to come and pick us up."
About 10 minutes before the library was to close, Hatfield went in the back to use the bathroom. The building was modern, she said, with good visibility from the outside.
"If you had been outside the building looking in, you only saw one person," she explained.
Hatfield estimates she returned from the bathroom about a minute after a man walked through the front door.
"It's like being in a bank robbery," she said. "Your eyes and brains don't click with what's going on. But he's got his pants unzipped, and his penis out, and he's masturbating when he comes through the door. I looked at him in the face and he has this cold, dead look."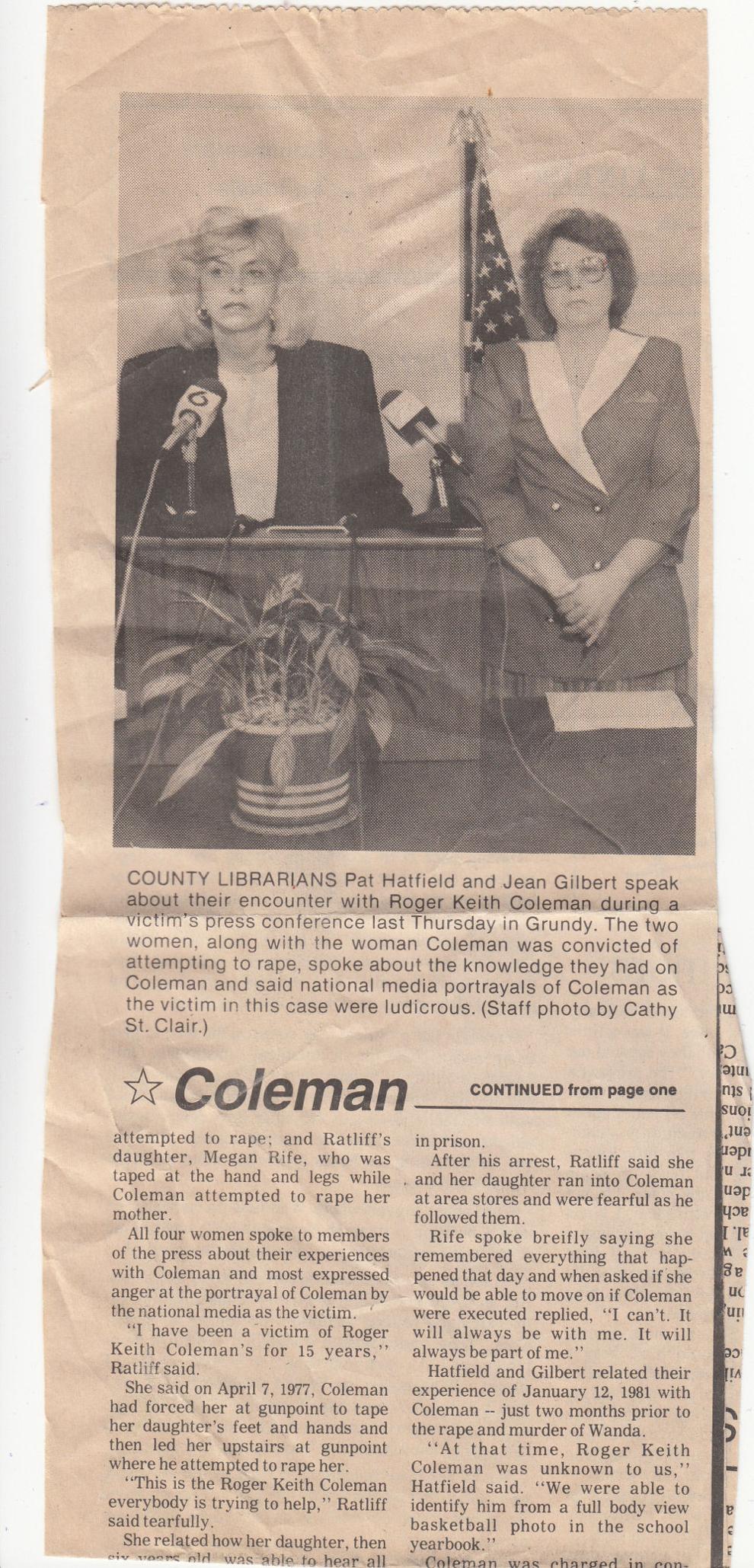 The man ejaculated on the desk and ran off as Hatfield called the police. They arrived promptly, she said, but he was gone. She suspected he ran into the mountains.
More than anything, it was the look in the man's eyes that made her think the incident was serious — that they might be dealing with a psychopath or sociopath. But local law enforcement didn't see it that way, she said.
"A couple of the guys, the town police offers said, 'Well, you know Pat, this is probably just for shock value. This is just nothing.' And I said, 'Now let me tell you something. I'm a pretty good judge of these things. If somebody had come in here in a raincoat and flashed me, I'd have laughed. But this is serious,'" she said.
Hatfield urged Gilbert, an artist, to draw the man's face. So she did.
"We didn't know who it was but we had the sketch," Hatfield said.
Based on the sketch, one policeman suggested it might have been Roger Coleman — a man previously convicted of attempted rape. Hatfield didn't know Coleman; the officer encouraged her to check a high school yearbook and see if he matched the sketch and her memory.
"It was spot on," she told the Herald Courier.
Still, law enforcement blew the incident off, she said.
The day a man knocked on Brenda Rife's door and asked for a glass of water, all communications were down in Grundy, and schools were closed. The town had been flooding for days. According to court records, the man — Roger Coleman — held Rife at gunpoint, made her tie up her 6-year-old daughter, then threw Rife on the bed, where she refused his order to undress.
Rife managed to escape when she realized Coleman left his gun outside the bedroom. Coleman was sentenced to three years in the state penitentiary for the attack.
"It wasn't long after he got out that the incident occurred at the library," McGlothlin said.
Two months after the library encounter, Hatfield's mother called her.
"There's been a girl murdered," her mother said. "It's Roger Coleman's sister-in-law."
His sister-in-law was 19 years old. Her name was Wanda McCoy.
A week after McCoy's death, Coleman returned to the library. There were just three women working at the time, according to Hatfield. She was certain Coleman was the killer and thought she and Gilbert might play a central role in his trial.
"I called the dispatcher — and Jean [Gilbert] was petrified, too," she said.
The dispatcher didn't take her seriously, she said, telling Hatfield there'd been a few accidents in town, and no one was available.
Eventually, she said, a county deputy was sent to the library. But this time, Coleman was just reading. Hatfield believes he went toward the forensics section, and to the section that housed the library's copy of the Virginia code.
It was a few weeks before he was arrested. Hatfield praised local law enforcement's handling of McCoy's murder. But her mind still went back to the night weeks before.
"If somebody had taken the library thing seriously, this might not have happened," she recalled thinking.
"I always felt like I did the best job I could convincing the men that we were dealing with a psychopath," she said of the night. "And these guys are all good guys — nice people, trying to do the right thing. But they were wrong on this."
Local law enforcement agencies and other sources were unable to provide updated contact information for police involved in the case back then.
APRIL 1982: THE SENTENCING
The death penalty can only be sought for certain offenses. In the Code of Virginia, murder during the commission of rape or robbery is one of them.
Coleman was convicted of capital murder. Among the evidence that sealed his fate was hair on McCoy that matched Coleman and blood of her type found on his jeans.
"It was a horrible murder and rape," Scott said. "There are many thoughtful people on both sides of the issue of the death penalty — and all of them have valid points. But if ever there were a case for the death penalty, this was the case."
Death penalty cases are unique, particularly in the sentencing phase. Steve Milani works for the capital defender's office of Southwest Virginia, which represents individuals for whom the commonwealth is seeking the death penalty.
"In all cases in Virginia where there's a conviction, the prosecution is allowed to put on evidence of the defendant's prior record, and the defendant's allowed to present evidence as well," Milani said. "In a capital case, the type of evidence that can be presented is much broader."
"The prosecution is allowed to present what they call unadjudicated bad acts — any allegation that the defendant has done something criminal in the past regardless of whether he was charged or convicted. In turn, the defendant is allowed to present any aspect of his character, history, or background that can be argued to be mitigating," he added.
Hatfield wasn't called to testify during the sentencing in Buchanan County. Scott said he and McGlothlin believed Rife's testimony would be sufficient. They were right.
THE 1990s: THE MEDIA BLITZ
Coleman was sentenced to death, yet that was far from the end of it. Hatfield ended up testifying almost a decade later in front of a special counsel in Richmond. The counsel was deciding whether to proceed with the execution despite the army of Coleman supporters that had emerged.
That army had been years in the making. Five years after being sentenced to death, Coleman reached out to McCloskey, according to the Post. McCloskey became a vocal advocate. He didn't find the prosecution's timeframe for the murder fathomable — and didn't think Coleman, a soft- and well-spoken man, was capable of such a horrible crime.
McCloskey played a large role in the publicity that followed. It seemed the town became the perpetrator, and Coleman became the victim.
"There was TV satellite trucks all over," Still said. "You have press from as far as Japan walking through the streets of Grundy. He was on 'Phil Donahue.' He was on daily news shows."
This was before the 24-hour news cycle, she added.
"I can't image what this would have been like [now]."
"I did see the media bias and I did see how the PR machine started working for Coleman," she said. "Wanda was totally forgotten, and the library encounter was never mentioned because that would go against their objectives. They had their agenda. They interviewed who they wanted to."
"I couldn't understand why they didn't talk to me or why my word was not as good as his," Rife said in an A&E documentary about the case. "They didn't want anything to do with me."
McCloskey went to the public library to research the case, Hatfield said.
"Never once did he say, 'I'd like to talk to you all.' And I kept thinking: If he really wants the truth, why wouldn't he sit down and talk to me?"
McCloskey declined to be interviewed for this story.
"The whole frustration was being touted as less than — not only from being a woman, but from being from the Appalachian region," she added.
McGlothlin believes Coleman supporters opposed the death penalty and that drove their perceptions of the case; Hatfield added that they saw Grundy as a town of backward hillbillies who were trying to railroad an innocent man.
Still and Scott echoed both sentiments.
"Nothing could have been further from the truth," Hatfield said. "It was innocent until proven guilty."
But, she said, the "backwards hillbillies" were the ones who knew the most about Coleman's history — not just attempted rape and the incident at the library, but other things like obscene phone calls he made as a juvenile.
"There was a whole bunch of stuff we knew. It wasn't damning, but it was a pattern," she said.
Fourteen years after witnessing Roger Coleman's execution, Kathy Still was waiting anxiously in the Herald Courier newsroom. When the email she was anticipating came in, she had to scroll to the final part before seeing what she was looking for.
"It was vindication in many ways," she said of the email. "[But] it didn't make up for the bruise."
The state had gone through with Coleman's execution on May 20, 1992. Over a decade later, at the continued request of advocates, Gov. Mark Warner ordered a new DNA test on Coleman. Previous tests had pointed to Coleman, but been contested.
"The technology was not available early on when the murder took place, when the trial was going on," Still explained. "You could only group people at a certain level. DNA was certainly not a science like it is now — and that was an issue."
The new test showed there was a 1 in 19 million chance that anyone other than Coleman murdered McCoy.
"I quietly walked over to [City Editor Susan Cameron] Susan's desk and told her. Then I walked to my desk, and I called Pat Hatfield," Still said.
FEBRUARY 2018: THE LEGACY
Ask a lawyer about Roger Coleman's case and they'll likely mention capital punishment, DNA testing, or perhaps filing deadlines, which threw a wrench into one of Coleman's appeals.
"It was the first case where post-execution DNA testing was done," University of Virginia law professor Brandon Garrett said. "As a marker for the Virginia death penalty, his case also stands for a Supreme Court decision that says even minor filing deadlines can cause someone's constitutional claims to be thrown out — missing a deadline by a day."
But decades later, the death penalty is on the decline and the process for those facing such a sentence has changed.
"We haven't had a single death sentence in Virginia since 2011. And Virginia used to be the second biggest death penalty state after Texas," Garrett said. "We've still executed the second-most people in modern times. And yet, in case after case, jurors are now rejecting the death penalty."
One factor is the aforementioned capital defender's office. It was created in 2004 after a study showed those facing the death penalty had "inconsistency in the quality of representation," as Milani put it. In fact, Garrett believes Coleman's case may have gone very differently had the office existed at that time.
But while capital punishment is part of the case's legacy, Hatfield agreed that a component that's especially relevant today is women's voices being ignored — a reality that fueled the #MeToo movement in recent months.
Hatfield believes things have probably gotten better with regard to perceptions about Appalachia — though it may be worth noting the recent slew of sexual harassment and assault stories started in Hollywood, not a mountain town.
"We don't have as many of the stereotypes … and I think people realize that where you live doesn't matter so much as other things in your life," she said.
When it comes to the gender side of the equation, she's not quite as optimistic.
Thirty-seven years after the library encounter was shrugged off and Wanda McCoy was murdered, the Herald Courier asked Hatfield if she thinks women have more of a voice. She didn't hesitate.
"No," she said with a laugh. "I don't. I think it's just as bad. Maybe worse."