BRISTOL, Tenn. — Every three or four weeks, Amanda and Josh Russell hop into their car with their 13-year-old son, Jonathan, and head to a hotel for a night or two. Joshua Russell II, Amanda's 20-year-old son, and his fiancée, Brenda Brown, join when they can.
Some weeks, the Bristol, Tennessee family drives a little more than two hours to Gatlinburg. Often, though, they settle for something less than 15 minutes away, like the Motel 6 off Interstate 81.
It isn't the destination that matters: It's what they're escaping.
"We can't really afford it, but ... we have to get away from the smell," Josh Russell, 41, said in the small living room of the couple's house the morning of Feb. 23. "We've probably spent about $2,000 [on] hotel stays over the past year."
The Russell family rents a one-story with a roomy backyard on Springdale Road, just south of the Tennessee-Virginia state line. Amanda Russell said they began noticing a foul odor in and around their home about two years ago. It smelled "like raw sewage," the 36-year-old said, but was sporadic and brief.
But over the past six to nine months, the stench has become overpowering and regular, she said. It usually comes at night, filling their house with an odor she said resembles "methane, [a] dead animal and sewage combined."
When it comes, everyone in the house starts feeling congested and having trouble breathing, said Amanda Russell, who works as a server at a nearby restaurant.
She said she also gets "instant headaches," while it doesn't take long for her husband to start throwing up. Jonathan, the youngest household member, has suffered nosebleeds on the nights when the smell is strongest. Brown, who is pregnant, tends to get migraines, Amanda Russell said.
Josh is disabled, but the other four have all missed work or school due to feeling sick or having to get COVID-19 tests for their symptoms, she said. The tests always come back negative. Every time she or a family member goes to the doctor for help — which is often — they don't come home with answers, she said, just medications to help with their symptoms.
When the family goes to hotels, the medications become unnecessary, she said. Their throats stop scratching, their eyes stop burning and the congestion, headaches and nausea evaporate.
"And then we'll come back all better, and then a few weeks later, we realize that it's getting really bad again," she said. "Who wants to go 12 minutes away from the house to feel better?"
The Taylors: "I get a burst of adrenaline because I'm angry"
Robert Taylor talks about the smell the way some people talk about bed bugs or rats — like it's something sentient and aggressive, a pest that can't be eradicated.
"It will come in the cracks of your house ... and all of the sudden, the next morning, it'll be in all of your weird corner rooms, just waiting there," the 48-year-old Bristol, Tennessee resident said Feb. 16. "It sticks around like crazy."
Taylor and his wife own a house, fittingly, on Taylor Street. He said the stench, which Bristol, Virginia officials are now scrambling to fix, has frequented his neighborhood for years. The first time he can remember talking about it with a neighbor was probably five years ago, he said.
But it was 2020 that pushed Taylor and his wife to their own limits with the smell. Over the course of last summer and fall, Taylor said, "it reached a crescendo."
His wife began developing sinus infections when the smell came around, while Taylor himself started losing sleep, he said.
"I can think of probably five or six times in the last six months when I've woken up suddenly, super late in the night, being like, 'There's that effin' smell,'" Taylor said. "I get a burst of adrenaline because I'm angry, and [it's] hard to go back to sleep."
With the help of his next-door neighbor, Amanda Dorsey, and another Bristol-area resident named Gina Kinsman, Taylor said he started the Bristol City-VA/TN Air Pollution Community Page on Facebook. The goal of the group, which was launched Dec. 10, was simple: Use collective action to "get the pollution stopped," he said.
"We've got lots of young families raising kids around here. I raised my kids around here," Taylor said. "It's just awful to have a sweet neighborhood like this where families come to raise their kids, and then have them be subject to ... awful pollution."
Since then, the group has gained more than 500 members, many of whom Taylor said probably represent larger households. He said the space has allowed him, Dorsey, Kinsman and the other members to quickly share new information about the smell — such as its source.
"Once we started our group and sort of engaged the city and some people at the landfill, it sort of cleared the air that [city officials] were already aware that they had some problems [at the landfill]," Taylor said.
The Facebook group has also facilitated direct conversations with city leaders: Bristol Virginia City Manager Randy Eads now regularly uses it to share updates about the city's response to the smell and respond to residents' complaints and questions.
Taylor said he's been pleased by the growth of the group over the past few months, and by the speed of Eads' and other city leaders' work to address the landfill problems that seem to be the source of the smell.
But he said he won't be satisfied until the smell stops keeping kids in his community from playing outside and making people feel sick or unable to sleep.
"When we have a nice summer and spring, and the nights are nice and you can walk outside and you can say, 'Remember when it used to stink?' That's when I'll be excited," he said.
The Nunns: "We would move if we could"
Two or three years ago, when Bristol, Tennessee resident James Nunn first noticed the smell in and around his house, he thought somebody was burning wood.
"There was a guy over on Florida Avenue that built a lot of decks, and we thought it was him, but it wasn't," the 76-year-old said Tuesday, sitting on the porch of his neat brick and clapboard house on Georgia Avenue.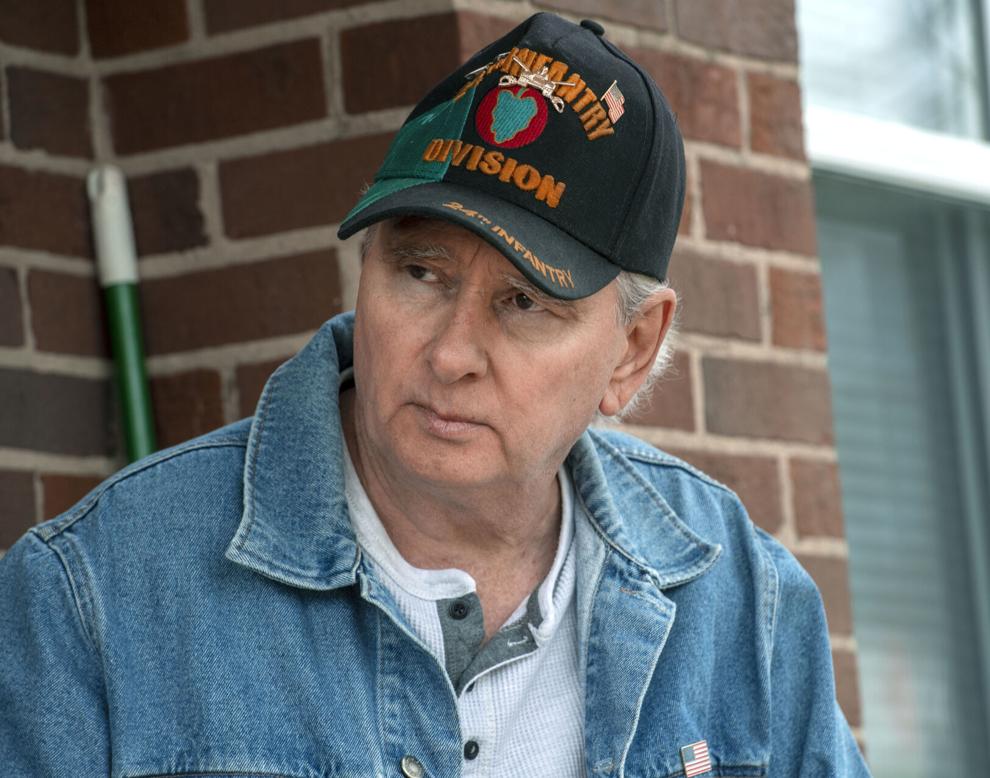 Then the scent resembled a dryer sheet, as if someone were doing laundry. Since then, and particularly since last summer, Nunn said that it has grown steadily worse.
What does it currently smell like?
"Like a gas," Nunn said. "You can taste it on your lips. It burns your nose."
These days, the smell tends to get bad at least three or four times a week, Nunn said, and it's usually strongest at night. His wife, Irene, suffers from it, too, although Nunn said his own symptoms are worse. When the stench is at its worst, he wakes up struggling to breathe or gets nosebleeds.
Nunn said he wouldn't mind the smell as much if it stayed outside — if it didn't settle over him in his own bedroom.
"There's been a couple of nights that we've had to actually leave, get up and leave, and just go out and ride around and get fresh air until it goes away," he said.
They prefer to head down U.S. Highway 421 toward South Holston Lake, and stay out for a couple of hours, Nunn said. Their Shih Tzu, Bandit, always rides with them.
Nunn said he was one of the first people to join the Facebook group started to help residents organize and draw attention to the bad odors.
He and his wife have both contacted local and state officials to complain about the smell and ask for help, he said. But while Bristol, Virginia officials are working to fix the problems at the landfill that could be causing the stench, Nunn said he's not sure what to hope for.
"They're politicians. They're going to tell you what they think you want to hear," he said quietly.
"I just hope that they are fixing it and we can get our neighborhood back like it was," he added. "We would move if we could."