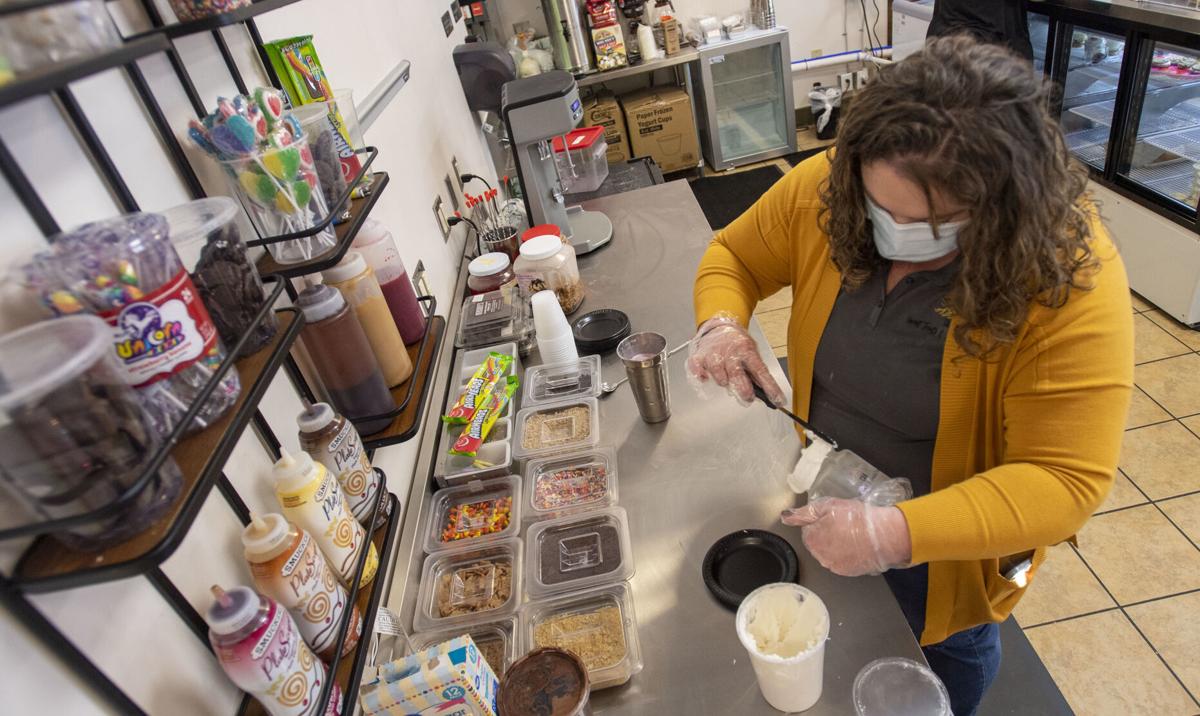 BRISTOL, Tenn. — Call it crazy to find a chunk of cheesecake wedged atop the whipped cream of a strawberry milkshake.
That's OK: The staff at C&K Sweet Treats & Smoked Meats don't mind the "crazy" tag.
That's actually what they're going for with what's believed to be the Tri-Cities' first "crazy milkshake" place.
A "crazy milkshake" is a standard shake lined with toppings that, at this place, include a chocolate guitar and race car. In particular, that's what you get on the milkshake called "Bristol Baby" — an ode to the Twin City's racing heritage and claim to be the "Birthplace of Country Music."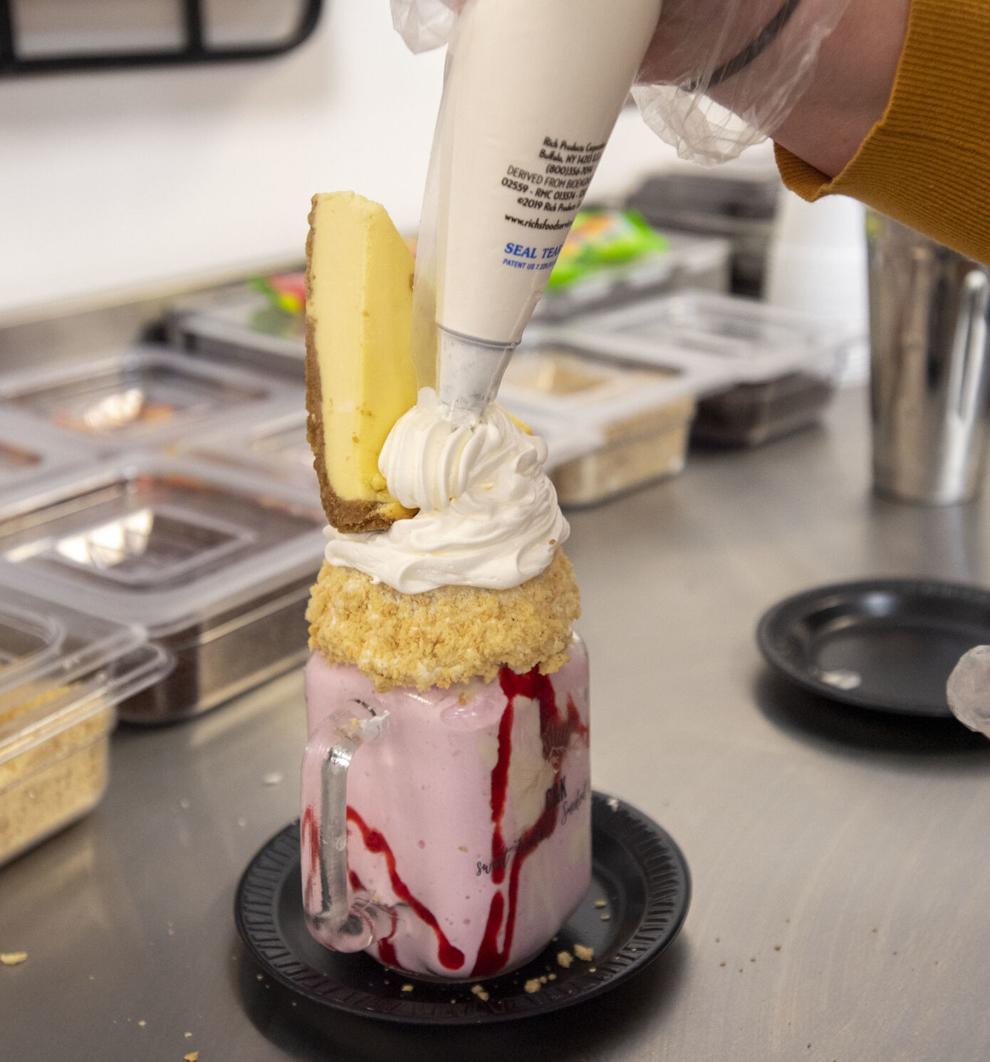 "It's a dessert on top of a dessert," said the restaurant's Savannah Stout, 18, of Bristol, Tennessee.
Stout helped develop the restaurant's to-go milkshakes. For those, she said, "The topping don't come on it when it's to-go. It's all on the side."
You pay $12.99 for a Mason jar milkshake.
"And you get to keep the jar," said restaurant owner Kimberly White.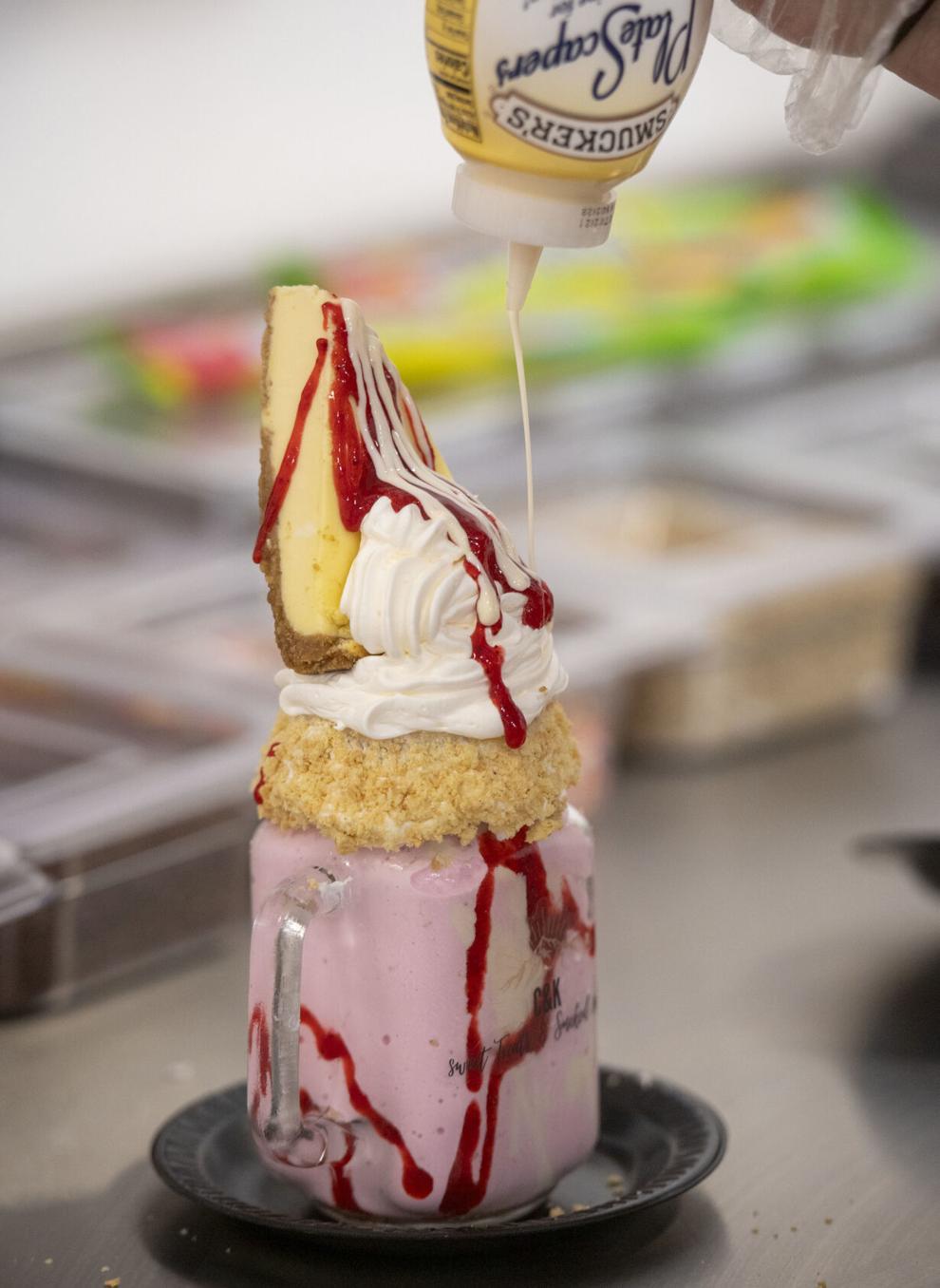 A smaller, 12-ounce milkshake with a disposable cup goes for $9.99.
One shake is topped with a unicorn — always a popular sweet treat for the youngest of customers, Stout said.
"I like the faces of everybody who you bring the milkshakes to, especially the little kids," Stout said. "When you bring them the unicorn, their eyes are so wide, it's so cute."
"The Big Cheese" ranks among the restaurant's 13 milkshake offerings, including two new shakes that made their debut last week.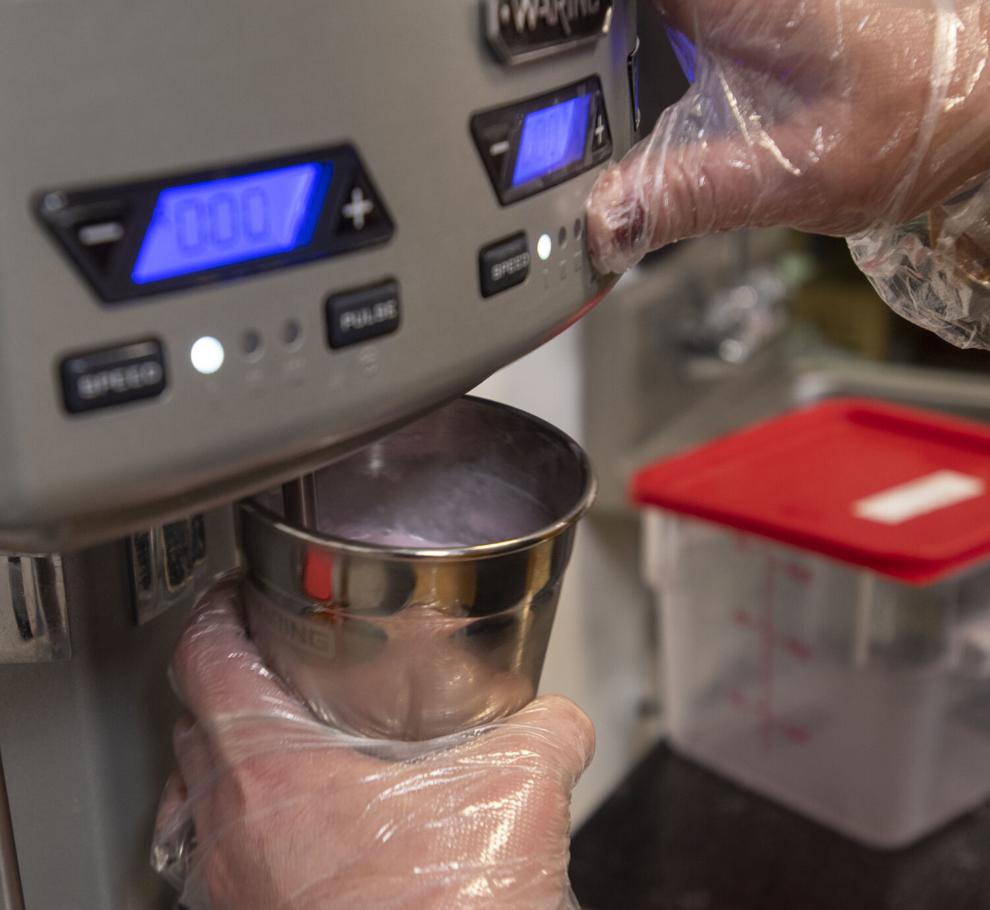 The restaurant opened Jan. 19, and the milkshakes launched a week later.
"We've not been open quite a month yet," said White.
She chose to take a break from her nursing career during the COVID-19 pandemic because she had problems with relatives helping care for her children. And she found it was easier to pursue this career as a business owner so she could set her own hours.
But her husband, Ted White, a nurse practitioner, remains working in the medical field while helping with the food operation, she said.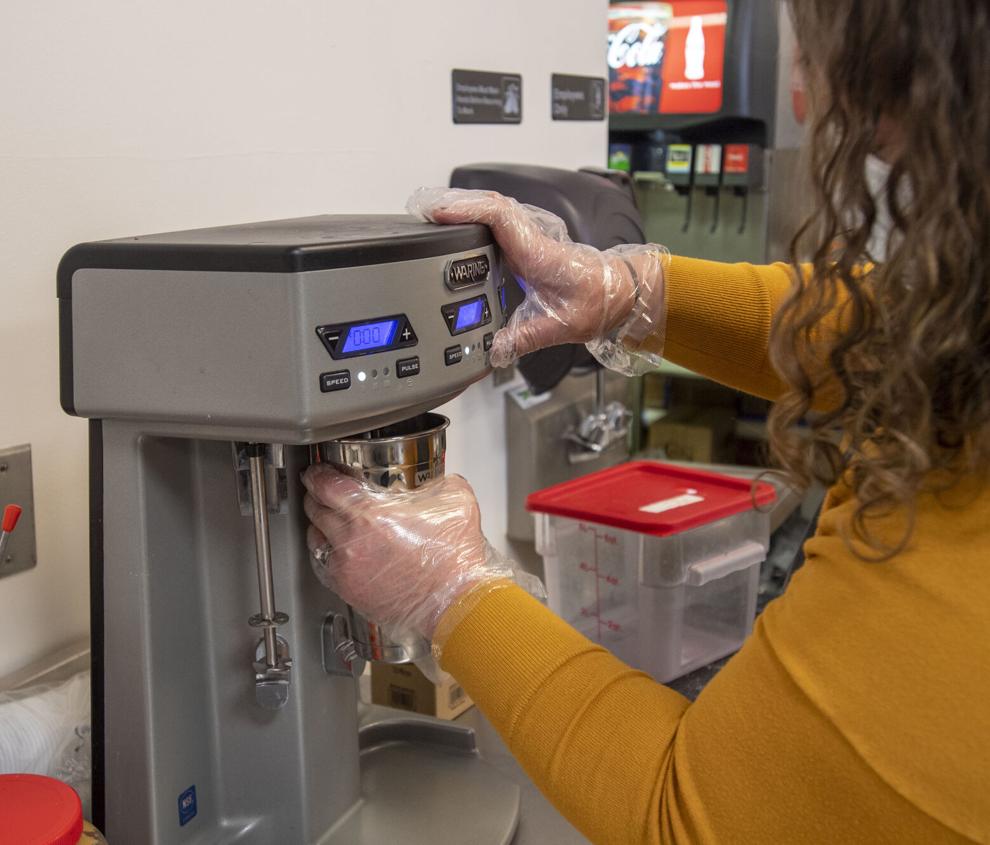 The "C" and "K" in the business name comes the couple's children, 8-year-old Carter and 5-year-old Kinlee.
Each child has their own milkshake — with a peanut butter-and-jelly concoction dedicated to Kinlee and a Three Musketeers flavor a tribute to Carter.
The Whites live in Bluff City, Tennessee, just a few miles south of their restaurant along Volunteer Parkway near Walmart and Pizza Hut.
"I love to cook," said Kimberly White.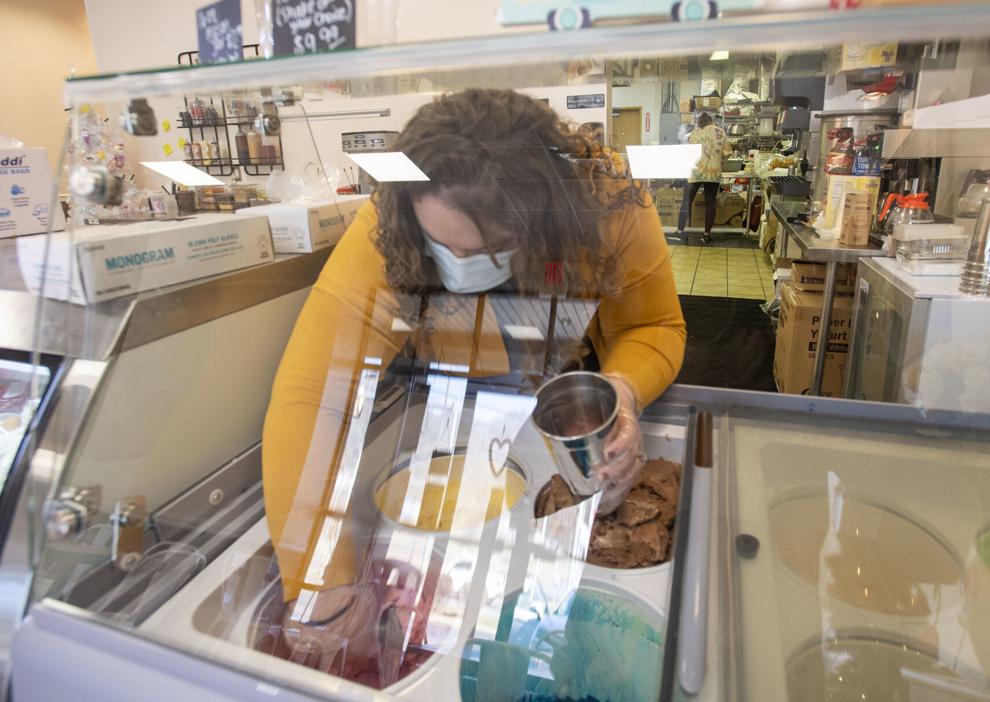 Besides the milkshakes, the business serves smoked meats — mostly turkey — prepared in smokers at home in Bluff City, Kimberly White said.
The restaurant also serves grab-and-go sandwiches featuring pimento cheese, chicken salad and smoked meats plus side options that include potato salad and hash brown casserole.
The restaurant features 23 chairs and six tables, but is mainly designed for take-out, she said.
"We hope that we can give the Tri-Cities something different," she added.