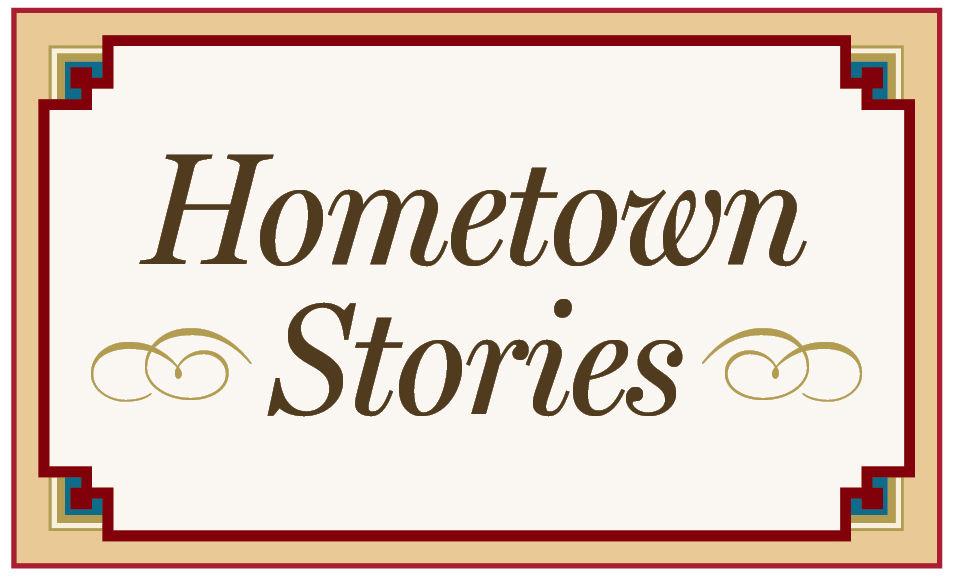 MARION, Va. — Some say park rangers are paid in sunsets.
If that's the case, Tanya Hall is a wealthy woman, often witnessing a blaze of color painted across the horizons at Hungry Mother State Park in Marion.
She calls the great outdoors her office— a playground set among some of nature's greatest art.
For the past seven years, Hall has served the park as chief ranger of visitor experience — a job that rewards her every day with a bounty of natural inspiration.
On her morning commute to work, Hall navigates the windy road outside of town, anticipating the first glimpse of Hungry Mother Lake up ahead.
"It's absolutely gorgeous. You see the different types of birds hovering over the lake as the morning fog begins to lift. There's really nothing like it," she said.
A love of the outdoors led Hall to become an interpretative ranger years ago.
"This really is my dream job," said Hall, who worked as a federal park ranger at the U.S. Army Corps of Engineers in eastern Kentucky and Southwest Virginia before she and her husband moved to the Marion area.
The Ohio native said she's always been in love with the outdoors. Her childhood is full of memories growing up on a farm where her family raised pigs, sheep, corn and soybeans.
In 1992, Hall graduated from Morehead State University in Kentucky, majoring in environmental science with an emphasis in ecology and a minor in agriculture. She actually thought about researching bears or wolves for a career, but ended up with an internship as a naturalist at Land Between the Lakes National Recreation Area in Kentucky.
With extensive knowledge of parks, it's only natural that Hall wants to share her passion with others.
She knows firsthand that live interpretive programs can help visitors create emotional connections to the land and the environment.
"If people don't have a chance to touch, feel and discover, then how will they learn about different animals and habitats?" she asked. "If they learn about it, they will want to love it and protect it."
Since the pandemic began, she's seen more people taking advantage of the peaceful atmosphere of the park.
"There have been so many studies about the positive benefits of getting out in nature. They've proven that people are able to absorb a chemical released by plants that actually can make us feel better," she said.
Her job is to make sure visitors have meaningful experiences at the park. That could mean a hike along a trail, a morning kayak tour or even a study of bats.
"Bats tend to get a bad rap, but they are so important to our ecosystem," she said while strolling along a trail at the park last week. Hall and her interpretative team created "Right Off the Bat Wagon," a program that takes participants around the park on a hay wagon. Participants explore different habitats and try to figure out what types of bats live in the region.
But, there's more to her job than giving educational tours.
"Each day is different at the park, and I love meeting new people. It's like I get to play all day. We tell visitors that the interpreters are like otters, and the other park rangers are like beavers because they have to do all of the work," she said, laughing.
Partnering with community groups including Emory & Henry College and the Holston Rivers Chapter of the Virginia Master Naturalists, Hall also works with a variety of volunteers, who lead hikes, build projects, and handle other programs. She's also responsible for creating different displays in the Discovery Center at the park and developing interpretive signs around the park.
"We're already getting busy here at the park and it's only April," Hall said. "Most of our programming happens from April to August."
It's that busy time of the year when Hall and her team of interpreters get to implement the educational programming they created during winter brainstorming sessions.
Interpretative programming at the park shut down during the early stages of the pandemic last year. Gradually, the park programming has reopened, based on restrictions lifted by Virginia Gov. Ralph Northam.
Outdoor programming is currently limited to no more than 100 people and indoor programming is limited to 50 people for each activity.
Educational activities are geared toward families who enjoy canoeing, kayaking, paddle boating, hiking, and biking, as well as educational programs that teach about nature.
Hall said "Critter Crawl" is one of the most popular programs at the park. "We get in the creek and look for aquatic insects and talk about their important roles in the environment."
"Salamander Meander" is an adventure where participants hunt for the amphibians in the streams at the park.
"Let's Get to the Bottom of This" will be a new activity hosted by the interpretative team who lights up the water under the dock area and discovers what aquatic life lives in Hungry Mother Lake.
During the late fall and winter, the team offers community school programs, engaging students in educational activities. In the spring, schools in various counties usually come to the park, sometimes as many as 1,000 students throughout the year.
Many of their programs are intergenerational, teaching the park's history to the young and the old, she said.
Hungry Mother State Park is one of the first six state parks in Virginia, built by the Civilian Conservation Corps (CCC) in the 1930s. One of the hiking trails at the park is the CCC Trail, a 1.9-mile excursion.
Parents and grandparents can share the history with their families by reading 10 signs placed around the lake loop. Children can join in the activity by picking up a booklet from the office or printing it online, then making rubbings of tools used by the CCC pictured on the signs. All 10 rubbings earn a child a CCC patch from the park office.
"So many families return here year after year," she said. "They tell us they learned how to ride a bike here and learned how to swim at the park. Their grandparents brought them to the park, now they are bringing their own grandchildren," Hall said.
"Hungry Mother State Park is a special place and I am excited to be part of the adventures and memories found here every day."