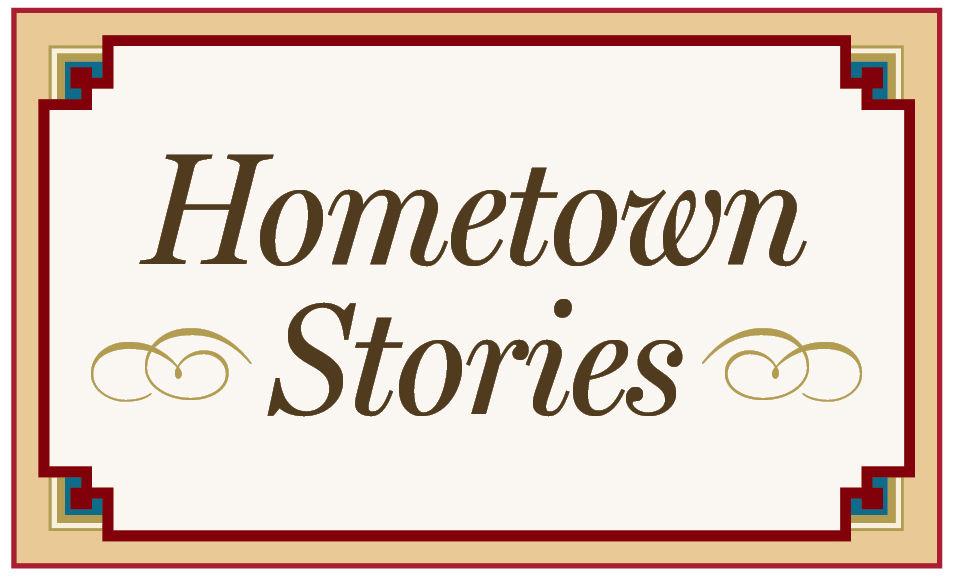 EMORY, Va. — The impact of the pandemic on the region has prompted an Emory woman to create a YouTube channel to help her region get back on its feet.
Wanting to make a difference during the pandemic, Tammy Martin created the branded channel "Appalachian Ambrosia" to highlight the natural beauty of the Appalachian region and the people, places and culture she has long admired and respected.
She's not paid to create and manage the channel. It's a creative project that is close to her heart.
Martin is best known in the region as an educator, her musical talents on the hammered dulcimer and her performances with the Appalachian and Celtic trio Fire in the Kitchen.
"I want to shed light on what's going on in the community and bring enjoyment to people. We need some joy right now more than ever," she said.
While the channel focuses on the region as a whole, Martin is highlighting local businesses that have successfully opened during the pandemic.
"It took a lot of confidence and courage to start a business right now. I want folks to learn about these businesses and to step through their doors."
The channel is divided into three segments: Good Conversations, Side Dish and Off the Beaten Path.
An initial focus of her endeavor is to call attention to area businesses that have managed to survive during these tough economic times. Her Good Conversations have started with the owners of Market on Main and Spot of Color, two new Abingdon businesses that opened during the pandemic.
"It's really important as we start to come back to some kind of normalcy that all businesses — not just the ones that opened during the pandemic — are supported so that our community can thrive," said Martin.
She's also interviewed other noteworthy people in the community, including Clint Waddell, owner of Blue Mountain Therapy, and Dr. William Handy of Abingdon.
Side Dish features have included how to make a homemade pie crust and how to properly open a bottle of coffee creamer.
"This segment will be more open to various topics — some serious, some fun. I may recommend a book or talk about genealogy," she said.
Off the Beaten Path is a travelogue, of sorts. She has shown videos of a late winter snow that blanketed the campus of Emory & Henry College and tucked away waterfalls that are right in our own backyards.
Her creative project fits right along with Martin's love of traveling.
"I'm a very inquisitive person. I love to learn about new places and meet new people," she said.
"There's so much to see and do here in the Appalachian region. I hope Appalachian Ambrosia will spark the same interests that fuel my passions for this place."
Martin's goal is to post new videos each week that tell stories of the area and spotlight what makes the Appalachian region so unique. She chose the title "Appalachian "Ambrosia" to represent the diverse culture of these foothills she calls home.
It's important to her that viewers see the beautiful side of Appalachia.
"I love the beauty of this area and its people," said Martin, who said her roots run deep in Southwest Virginia. Her first ancestors settled in Virginia in the late 1600s and in Washington County in the early 1700s.
As a native of the area, she appreciates the Appalachian culture — the language, accent, geography and especially the music and dance of the people.
"Yes, there is poverty in Appalachia, but there is poverty in other places in the country and world. We're in the 21st century, and we're still dealing with stereotypes of Appalachia. That's one important reason I started the channel," she said.
The retired Washington County teacher turned to a video platform — another one of her specialties — to connect with her audience.
Martin knew that the video format was the best way for her to convey her messages.
"YouTube has grown so fast, especially during the pandemic. Millions of videos are uploaded to YouTube each day. That's 500 hours of videos uploaded every minute, worldwide, according to a reputable website," she said.
The process of creating videos has always fascinated the teacher, who spent half of her 32-year-career as an instructional technology resource teacher, introducing co-workers to ways to integrate technology into the classrooms.
She's always loved electronics. As a youngster, she enjoyed recording stories on a cassette recorder and even learned how to edit by splicing cassette and VHS tapes when she was older.
"This project has served as one of several creative outlets for me in my retirement, but I also want this to be beneficial to the community," said Martin. She is using mass communications skills she learned at E&H to help the project take shape. Martin graduated from the college in 1986 with a double major in education and mass communications and later earned a master's degree in instructional technology from Virginia Tech.
She purchased a few extra tools to help with the digital storytelling, including a new camera, microphones, software, lighting and a gimbal, a mechanical stabilizer to keep the camera steady when recording footage on the go. For now, the interview segments are recorded online from her small home studio.
With a couple of clicks, she was ready to set up her channel, which has already gained many subscribers in just weeks.
"It's free to subscribe and important to subscribe, as that helps the channel to grow," said Martin.
To support the continued expenses, viewers can click on her "Buy Me a Coffee" link.